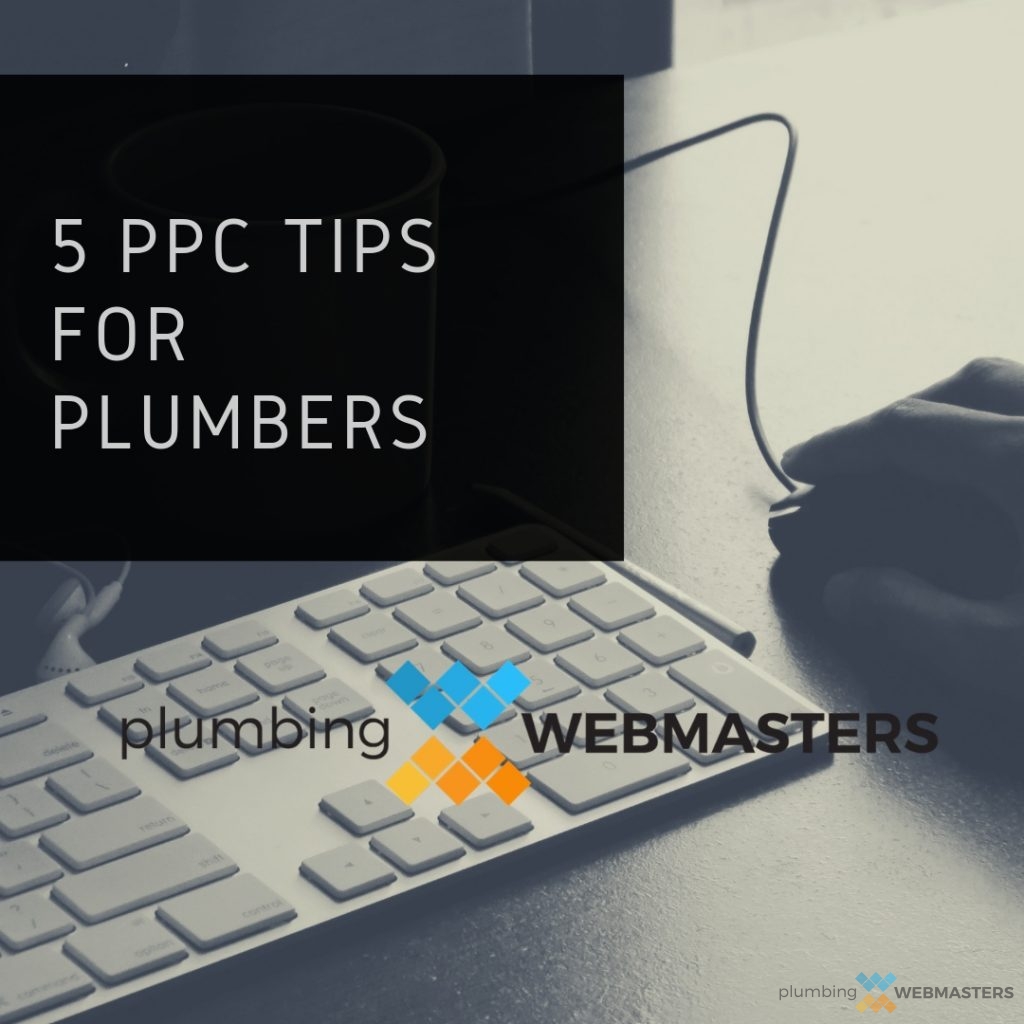 Now that 2019 is approaching, plumbing companies will want to ensure optimal PPC campaigns for the new year. Every aspect of your pay per click campaign is important, but visible elements, in particular, can make or break the success of the entire operation. You'll also want to pay attention to how efficiently you're spending your ad dollars. You can limit spending by understanding and targeting your audience.
When you set out to design an advertisement for your plumbing company, you require at the very least, an enticing headline, clear message, and one that fits within character restrictions. From that point additional features can be included, like ad extensions for example. But how should plumbers go about producing the most optimal pay per click advertisement? Check out these 6 tips below:
1. Define Your Audience
The #1 pillar to every advertisement is customer appeal. The only way to truly accomplish that is by defining your customer as narrowly as possible. The more you understand the wants, needs, and preferences of your customer, the more effectively you can appeal to them. Some ways to do that include:
Consumer Psychology: Put yourself in the shoes of your customers, what are their needs?
Customer Feedback: Consult with actual customer feedback from surveys and other sources
Market Research: Use Google Analytics and other free tools to measure audience behavior
Search Query Data: Use Google Search Console to collect data from relevant search queries
2. Make Your Ad Customer-Centric
When writing text for your paid advertisement, you'll want to make the text about the customer rather than your own company. Quite frankly, consumers care only about what you can do for them, not what you've accomplished as an institution. Consider the examples below:
Optimal Text: The Bathroom Remodel of Your Dreams!
Non-Optimal Text: We Remodel Bathrooms in (City,ST)
3. Display Calls to Action
With any form of advertisement, you are fighting an invisible clock for the customer's attention. It is important that you encourage immediate action before the consumer loses interest. As the internet has become bigger and faster, the attention spans of users have grown shorter. Calls to action can be:
Downloads: Discounts, coupons, or other downloadable content
Email Opt In's: The option for a consumer to receive regular emails from your company
Phone Numbers: Links which utilize click to call functionality on mobile devices
Subscriptions: The option to subscribe to a newsletter or other form of communication
4. Keywords Aren't Dead
Regardless of what you've heard about keywords, they are still useful when properly implemented. Lot's of keyword tools are available to research keywords and CPC's like MOZ Keyword Explorer and SEMRush. You can also use Google's Keyword Planner to research relevant keywords in the plumbing industry. Metrics to look for include:
Ad Impression Share: The amount of times an Ad will be seen for a given keyword
Average Monthly Searches: A self explanatory metric also known as search volume
Competition: Google's projection of Ad competition
Suggested Bid: Google's best suggestion for a bid on a defined keyword
5. Diversify Your Ads
A main component of PPC success is trial and error. AdWords recommens the creation of 3 to 4 Ads in each group. This allows Ads to be tested in real-time and therefore display the highest performing one more consistently. An example of a diverse Ad group would be:
Bathroom Remodels
Bathroom Renovation
Shower Remodels
Shower Remodeling
6. Utilize Ad Targeting
Google Ads (Formerly AdWords) allows ads to target users based on demographics like age, location, interests, etc. Knowing your audience helps define the types of people you can pay to advertise to. Instead of wasting money on individuals who have zero interest in your services, you can choose to target potential customers with a higher probability of conversion. Target users based on:
Age 
Gender
Location
Parental Status
7. Expand Beyond Text Ads
Google has other PPC ad options besides traditional text ads on search results. They also have a display network that allows you to appear on affiliated websites throughout the web. Another option is YouTube video ads. Let's say a homeowner is watching videos about a clogged drain, and your ad for clogged drain repair appears. That could be highly relevant. Besides search network ads, Google offers:
Display Ads: Promotion on affiliate websites and platforms across the web
YouTube Ads: Promotion on relevant YouTube videos
The #1 PPC Company for Plumbers
If you require assistance with any aspect of your pay per click campaign, Plumbing Webmasters is the company for you. Not only will we manage and analyze your campaign but we will continually improve it to ensure optimal performance. Our years of experience working with plumbing companies has given us invaluable data that can help ascend your marketing past competitors in 2019.
If you are tired of generic PPC companies, the time is now to make a switch. We know your target audience and exactly what it takes to appeal to them. With Plumbing Webmasters you won't be just another number. We treat each of our client's as if we were marketing for our own company. Call (877) 388-9884 for plumber PPC campaign management.