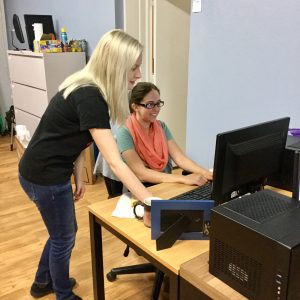 Search engine optimization has been written and talked about a lot over the past year. But much of this conversation has confused the issue. There are simple, tangible steps you can do take to create the best possible SEO for plumbers. None of these tips require anything other than a willingness to put the time in and and optimize pages for search results. Here are 5 tips plumbers can take for SEO:
Tip 1: Claim Business Listings
One of the easiest steps to take for plumbing SEO is the optimization of business listings. Plumbers will want to claim and optimize listings on the following directories:
Google My Business
Better Business Bureau
HomeAdvisor
Yelp
By making your presence known on high traffic web directories, you are establishing visibility and reputation within the plumbing industry as well as the areas you serve within it. Call (877) 388-9884 to further discuss citation sources and how they influence plumbing SEO.
Tip 2: Optimize Images
Often SEO is thought of in terms of written content like titles, headers, and paragraphs. But another part of a web page's content is images. These photos can also be optimized for search engines through the following actions:
Alt Text: Used to describe images to visually impaired users
Description: A write up of the photo's contents for Google image search results
File Name: Every photo should be renamed with lowercase letters and dashes separating words
Image Title: The file name should be re-written in Title Case as the image title
Optimizing photos is a simple but monotonous process, which is why so many plumbing websites ignore it. Plumbing Webmasters prides itself in handling details such as these, and believes it's what separates us from competitor marketing companies.
Tip 3: Implement Keywords
It is important to know the difference between keyword placement and keyword stuffing. Placement uses previously researched keywords to enhance the appeal of a page to both users and search engines. Stuffing, in contrast, exists only to manipulate search engines. For ideal keyword placement, content should be:
Informative
Quality
Readable
Unique
If writing looks spammy, automated, or like it was written by artificial intelligence, plan to suffer the consequences in search engines. Google prioritizes user content, and discourages manipulative practices like keyword stuffing, hidden text, and other black hat SEO tactics.
Tip 4: Build Quality Links
Part of a strong SEO strategy is link building. This includes both internal and external links, as well as inbound and outbound links. Internal links allow users to more easily navigate through your website, while external links bring them to relevant authority websites that relate to the content they are currently reading. In addition, review the difference between inbound and outbound links:
Inbound links:
Links coming from 3rd party websites
Preferably from reputable entities
Outbound Links:
Links from your website going to external sources
Deliberately to reputable and relevant websites
Links are actually one of the foundational principles of plumbing SEO, which is why decades ago, most search optimization was based on link building. With that said, manipulation was a large part of the process and has since been strongly discouraged by Google, and grounds for official penalty.
Tip 5: Share on Social Media
A misconception exists about the role of social networking in SEO. It's not about acquiring customers directly from the social network, but rather about sending valuable social signals to search engines like Google, in order to influence positions on SERPs. Some of the networks that plumbers should join include:
Facebook
LinkedIn
Twitter
Youtube
Next time somebody tells you that social media is overrated, they're not telling the whole story. Don't rely on Facebook to generate leads for your business, but use it as a tool to enhance search visibility and establish an internet presence in your local community. Call (877) 388-9884 to discuss SEO for plumbers.