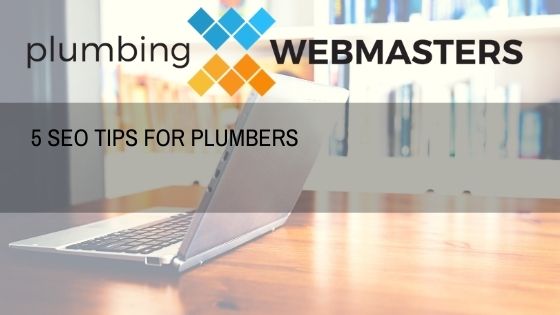 Plumbers serious about online marketing have surely heard about SEO or search engine optimization. Better yet, they've probably been approached by marketing professionals hoping to onboard them as a client. There are several businesses offering plumbing SEO for a monthly price.
But what can plumbers do about SEO themselves? At what point should a plumbing company hire a professional SEO agency to handle their web presence? When they get to that point, how should they go about choosing the right agency? These are all questions on the minds of plumbing and HVAC contractors across the United States.
HVAC-Plumber SEO Webmasters is presenting 5 SEO tips for plumbers:
Tip 1: Claim Business Listings
Not all plumbers can afford monthly SEO services to increase their lead generation. For contractors like these, free SEO techniques like listing claims are an ideal place to start. Every listing on a credible website provides value for your plumbing website and company brand. In addition to receiving a link, you also promote your company on trustworthy platforms that people consult with before purchasing decisions. Google My Business is the most crucial listing for SEO purposes, but Yelp, Facebook, and Angie's List are others to target immediately.
Tip 2: Optimize Web Images
When plumbers think about SEO, they tend to visualize text content and website design elements. Images however, are often undervalued from an optimization perspective. Inserting keywords into the image file name and the alt text attribute of the file (after uploading) can score positive SEO points for the entire page. In addition to the SEO aspect of image optimization, it is essential to consider the conversion rate optimization aspect. For example, unique photos of your plumbing company staff, equipment, and job sites are more likely to cover web visitors than a stock photo.
Tip 3: Place Keywords Strategically
Keyword research is an essential component of SEO. HVAC-Plumber SEO Webmasters provides a free list of the top 50 keywords for plumbers. Knowing which keywords to use is a significant first step, but strategically placing them throughout your content is more impactful. As Google gets more intelligent with each succeeding algorithm update, it is incumbent upon the plumbing contractor to publish valuable and user-friendly content. Keywords should be placed naturally within the context of the service page, blog post, or other digital assets. Read the sentence, including the keyword aloud to ensure it sounds natural to the reader.
Tip 4: Build Quality Links
Links are a controversial subject in the world of online marketing. Google has published webmaster guidelines warning against malicious link-building tactics. Since Google's stance on link building is that they should only be formed through natural (organic) means, any intentional link building (except directory submissions or business listing claims) violates its guidelines' spirit. Despite the search engine's clear messaging, websites still compete for links to build authority for their domain. Research from various 3rd party platforms reveals a strong correlation between link quality and ranking position. Plumbers should focus first on low-hanging fruit, like Google My Business and Yelp listings.
Tip 5: Share via Social Media
Social media is a polarizing topic for many people, including plumbers. Many contractors feel that social media is a waste of time. However, the reality is that social media is useful for plumbers who know how to use it. The key is having value worth sharing. Whether it is a promotional message, a discount, or a highly-informative blog post, a social share can work wonders for your brand recognition and SEO. Blog posts specifically help SEO when shared via social channels like Facebook, Twitter, and LinkedIn. Video content shared on YouTube and then embedded into a website blog post is also highly effective for SEO.