Every plumbing company should utilize SEO tools in 2021. Ranking on search engines helps plumbers generate more leads and grow their business. The good news is that many SEO tools (especially Google SEO tools) are free and cost nothing for contractors to set up. Others do require a single or monthly payment but can produce an ROI for your plumbing company. Let's take a look at five plumbing SEO tools to consider in 2021:
1) Google Analytics
If you don't have your website linked to Google's free Analytics, you are doing your company a disservice. Google Analytics tracks valuable website information, including bounce rate, incoming traffic sources, and supports the ability to create custom metrics such as cost per conversion, value per visit. Google Analytics is cost-free and provides plumbing companies with all the information necessary to track performance.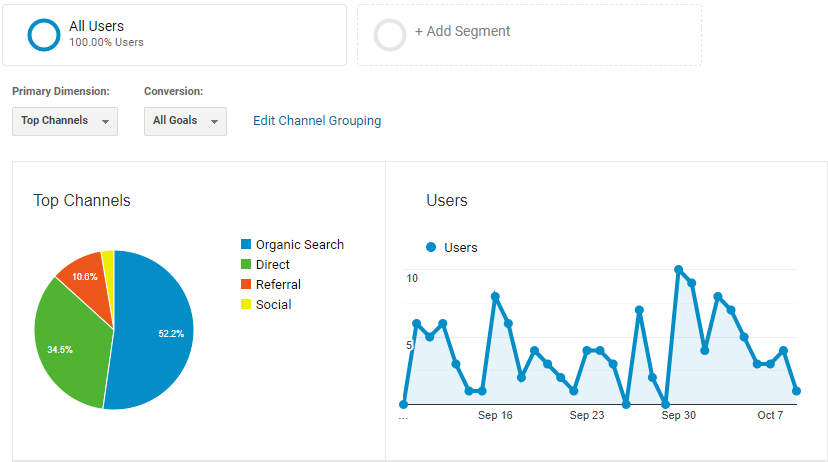 2) Google Search Console
Once known as Webmaster Tools, the reappropriated Google Search Console offers all of the same benefits, and then some. Monitoring data for search queries, demographics, and mobile usability is always helpful, but even more so when it's coming straight from the ultimate source; Google. Plumbers can monitor their performance by clicks, impressions, and more while evaluating technical issues and mobile usability. GSC is also free.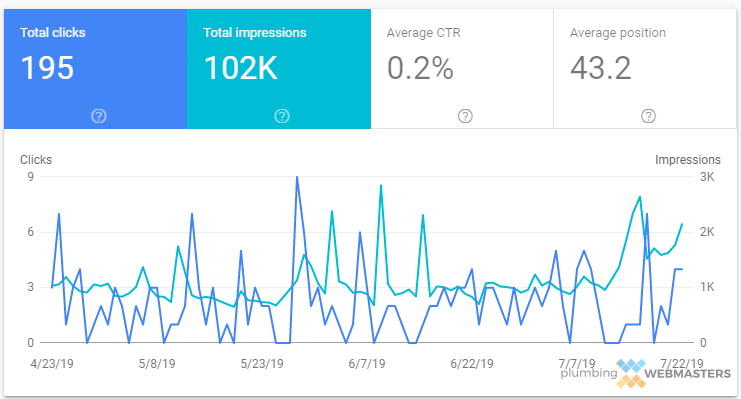 3) MOZ
An emerging suite of SEO tools makes MOZ appealing to plumbers. It offers various tools, including Keyword Explorer, On-Page Grader, and Campaign Tracking. Though its keyword data is not quite as precise as SEMRush, it makes up for it with its Crawl Test and Rank Tracker, among other exciting features. Plumbing companies can also compare their keywords to competitors using MOZ's Keyword Explorer.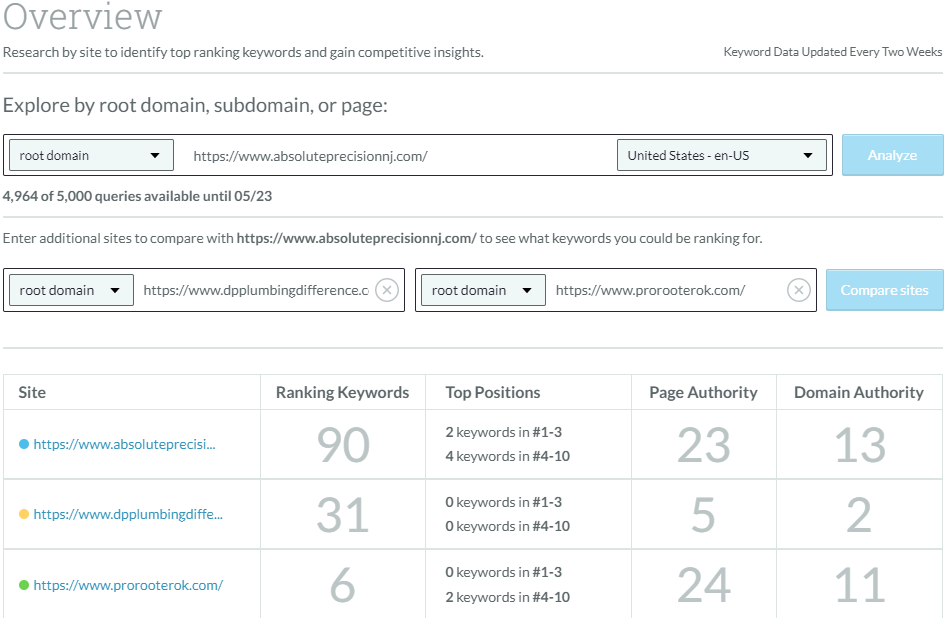 4) SEMRush
The cream of the SEO crop, at least according to multiple industry experts. Plumbing companies who want to bury their competition should start with this powerful SEO tool. Although its keyword research component is probably worth the money alone, it is so much more in-depth than just that. With SEMRush you can monitor your competitors' organic position, PPC ad text, and backlinks.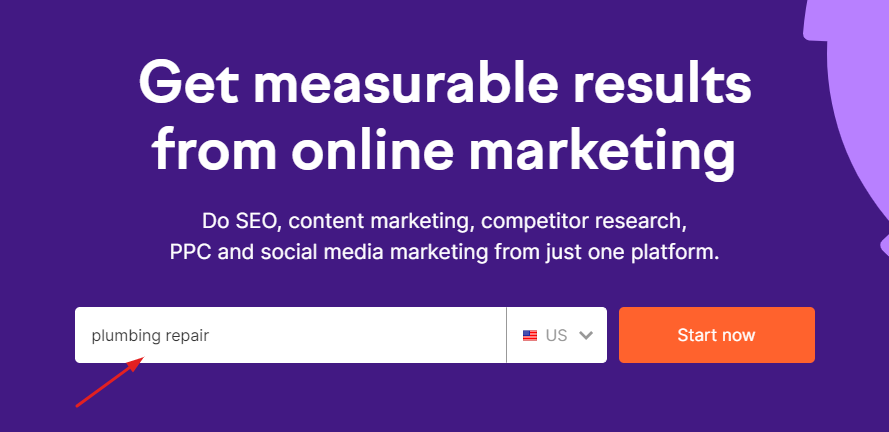 5) DataPins
DataPins is an exciting SEO tool for plumbers that allows contractors to submit "pins" with schema markup. Every time a plumber performs a job on-site, they can drop a pin so that Google and other search engines see where they are servicing clients. The tool also serves as a review and reputation management software as it sends out automated requests to each client through email and SMS. DataPins changes the local SEO game for plumbers in 2021.