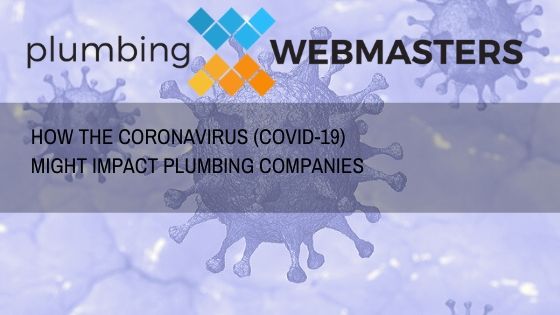 As a plumber, you are becoming more aware of the coronavirus (COVID-19) with each passing hour.
COVID-19 is a virus spreading through the United States at a rapid pace and has already caused economic turmoil.
Plumbers will be affected, though it is too early to tell how much it will hurt plumbing as an industry.
As a plumber SEO company, we have the unique perspective of monitoring our hundreds of clients through Google Analytics and our own propriety tracking software.
We are interested in how COVID-19 is impacting things like search traffic, website clicks, and keyword searches.
So what does all of this mean for plumbing companies?
What NOT to DO
Don't Let Panic Cloud Your Judgement
While the first reaction for most plumbers might be to panic and suspend operations, it may not be the best reaction. We've seen plumbers in some parts of the country actually get more business since the coronavirus outbreak. Even New York state, which is currently the most affected by the virus, lists skilled tradesmen like plumbers as part of the essential services that can remain active.
Don't Suspend Internet Marketing
During economic uncertainty, it is common for businesses to cut unnecessary costs. As a plumber during the COVID-19 outbreak, one cost that is absolutely necessary is internet marketing. Now would be the worst time to cut your online marketing campaign since most people are stuck in their house, and their only method of finding your business is online.
What You CAN DO to Capitalize
Triple Down on SEO & Internet Marketing
Because some plumbers will bail due to economic pressure, there will be an opportunity to take over search engine results pages within your local community, not just in the interim, but in the long-term. This is true both on traditional organic search results (ten blue links) and Google Map Pack results which are based on a separate algorithm but often provide the most accessible leads. Consider your options:
Google Map Pack Results 
Google Maps shows prominent and relevant businesses within the proximity of the searcher, and if multiple plumbing companies shut down, you can quickly become most prominent. This is especially true if your business is already established with an existing Google Business profile showcasing multiple customer reviews. Now is the time to overtake competitors in your area.
Traditional Organic Results
If a plumber shuts down their business, don't expect Google to hold their ranking position for much longer. Because Google's algorithm can detect user engagement and other similar metrics, a plumbing company that goes out of business is extremely vulnerable to being overtaken, not just in real-time, but on Google search results. You can be the replacement.
Google Ads
Since PPC advertising requires ongoing payment, some plumbers may pull the plug on their ads. If this happens, it will drive down the cost per click (CPC) which means you can get highly valuable keyword clicks for a fraction of their peak price. Since plumbers throughout the States are still getting business, acquiring these once highly-coveted clicks could have a nice impact.
Be a Leader in Your Community by Protecting Customers & Staff
Most people remember who was there for them during tough times, not easy ones. This is true for homeowners during the COVID-19 outbreak. Plumbers who answer the call, and do so while exercising precautions and creating a safe working environment, can cement themselves as go-to plumbers once all the smoke clears. Your customers will remember you forever after this.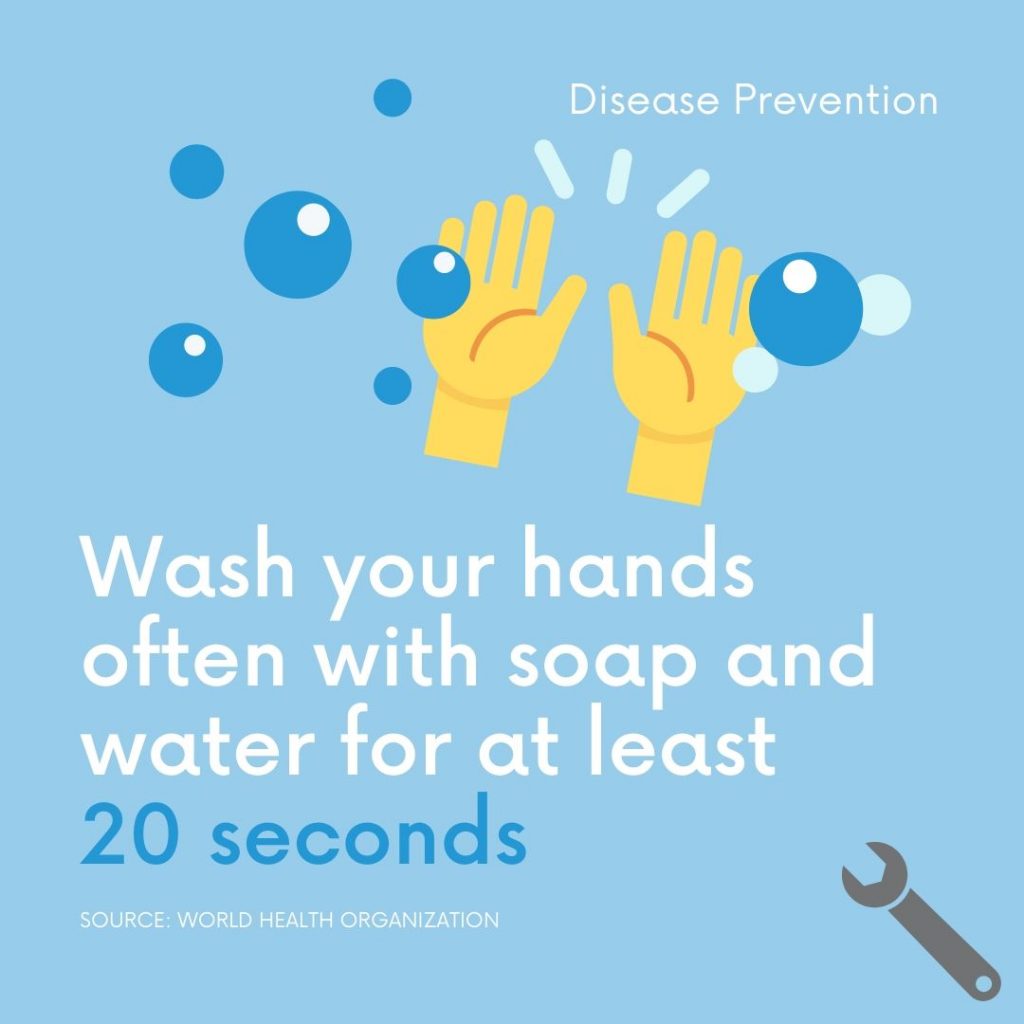 Summary for Plumbers During the Coronavirus Outbreak
Protect Your Clients & Employees
Now is not the time to be reckless, instead, be vigilant. Take safety precautions to avoid spreading the virus to staff or clients. You can use your online tools as a method of limiting face to face interactions. Once you schedule services, your direct interaction with the homeowner can be very limited. Your job is to ensure you don't contaminate their living space.
Take Your Marketing Seriously
Now is not the time to cut marketing costs, if anything, it is a time to triple down on them. There are very few opportunities to overtake long-cemented plumbing companies on Google search results but now is one of those times. As businesses close down because of the outbreak, other companies will take their consumers and their reputation within the community. Will you be one of them?
Call Plumbing Webmasters
You won't have much time to execute an online marketing strategy during these uncertain times. Your best option is to call Plumbing Webmasters at (877) 388-9884 and ask about our discount. We are working with plumbers across the United States to ensure that homeowners can find the contractors they need to keep their plumbing systems up and running at a time when normalcy is needed as much as possible.