What to Watch Out for in SEO
When you decide to invest your money in internet marketing for your plumbing business, you want to be sure the work is being done properly. Unfortunately, there are many shady SEO businesses out there who will misuse your marketing dollar. Instead of providing proper SEO with long lasting results, they will often use quick tricks and shortcuts for a short term victory. But these bad tactics can leave your website banned for years to come.
At Plumbing Webmasters we believe in empowering our clients with knowledge. Check out these five signs of a bad SEO company. Is your website being injured by a shoddy SEO business?
1: Too Good to Be True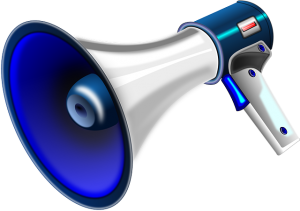 If the company you are talking to is promising you everything and more, be wary. If their promises seem too good to be true, they likely are. The number one lie an SEO company will tell you is that they will guarantee your company achieves the number one ranking on Google. No one can promise you the first ranking on Google. In fact, Google has said this themselves!
An SEO company can give you realistic goals, but they should not promise you things that cannot be guaranteed. Talk to your SEO company about their plans and goals for your website. Make sure they seem reasonable and do not involve breaking any of Google's guidelines.
2: Building inbound links
If the SEO company you are considering working with tells you they will build your inbound links, this is another sign that they could potentially harm your domain name. Many SEO companies will promise to build your inbound links overnight from 100 to 10,000. The problem is Google has become extremely adept at catching fake inbound linking. And Google not only catches these shoddy link building schemes, they penalize them severely.
Bad inbound links are from the following sources:
Link Farms
Fake Directories
Fake Forums
Article Spinning
Spam Sites
A good SEO company will build you a proper web presence with legitimate backlinking. Keep in mind that if you are working with a company who provides inbound link building you could potentially damage your domain name beyond repair. Seek the aid of a company like ours immediately to stop the damage.
3: Copied Content
Check the SEO company's content against a system like Copyscape. This website, and others like it, can detect if content is copied. If the SEO company is using copied content, they will use copied content for your new site. Blogs should also never employ copied content. Google and other search engines can detect copied content and will rank your site poorly because of it.
Google is looking for unique, well written, properly optimized content. At Plumbing Webmasters we have a team of professional writers on staff dedicated to providing only high quality, unique content.
4: Won't Show You Current Clients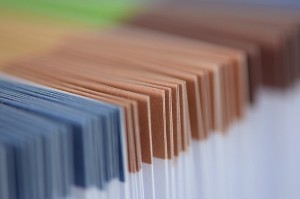 Ask to see a portfolio of the company's work. If they will not provide you with any current clients, odds are good there is a reason. If a company provides poor SEO services, they will not wish to showcase their client base. But a company that is helping their current clients optimize well will be happy to show you their portfolio.
Before talking to us, be sure to check out our portfolio online. And feel free to ask us about our current clients. When SEO is done the right way it allows for a transparency between the SEO company and potential clients.
5: Asks for a Long Term Contract
If the SEO company you are considering asks for a long term agreement, think twice before signing. A good SEO company, like ours, will allow you to stay on month to month. That is because a good SEO company knows the results you see will guarantee you stay. But if a company is providing shoddy SEO work, they need you to sign a contract so you won't leave when you realize the work is sub par.
Talk to us today if you believe you are working with a bad SEO company. Keep these five signs in mind as you look into the world of internet marketing. And as always, feel free to call us at Plumbing Webmasters for a free consultation for your plumbing company.