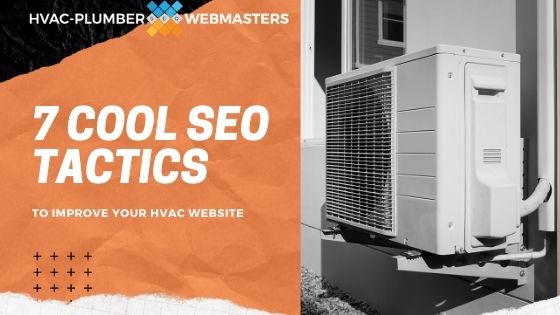 HVAC Companies looking to improve their web presence in 2022 should consider newer and more innovative strategies. Google's algorithm evolves with each update, and new methods work better than old ones. Some SEO tactics from last year no longer help your website rank, while other more recent innovations boost your rankings. Check out seven ways HVAC companies can improve their website with HVAC SEO in 2022:
1) Ditch Blogs for Check-ins
Time to get real. Nobody cares about your 300-word blog post about air ducts, and Google doesn't care either. While some of your older blog posts may rank for keywords, very few of them convert visitors into customers. Consumers are far more interested in how you can help them repair their air conditioners and furnaces and want proof that you are an honest company.
Check-ins from BrandREVU showcase your work while helping your local SEO. Each check-in creates user-generated content, which gets automatically published to your corresponding web page. For example, an AC repair in Newark, NJ, goes on your air consigning repair page and your Newark, NJ location page. Imagine how many more customers you'll get with social proof and higher rankings.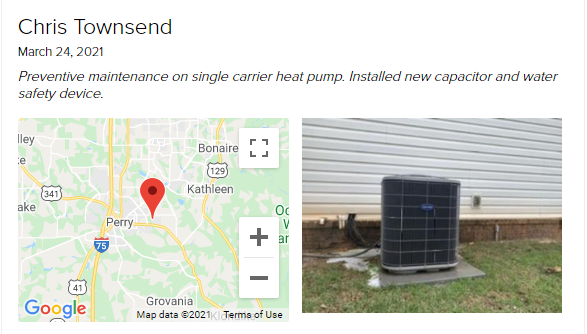 2) Customize Your Website
Template-based websites may limit your SEO potential in 2022. Custom websites with schema markup, unique photos, and branded color schemes encourage user engagement while adequately communicating with search engines. While Google denies that user engagement directly influences SEO, the indirect impact is both measurable and proven. 
Aside from boosting rankings with a more appealing website, a custom design also increases conversion rates and helps generate leads. A key component of custom websites is the ability to ditch stock photos, stock WordPress themes, and stock calls to action in favor of unique and relatable replacements. You'll find the difference is even more significant than you anticipated.
3) Publish Service Pages, Not Bullet Points
HVAC websites tend to employ obsolete SEO tactics such as listing services as bullet points on a single page. While listing all your services on the homepage is smart, you reach far more people by creating individual service pages that those lists can internally link. When you create an air duct cleaning page, for example, you have a far greater chance of ranking for relevant keywords than if it's just a bullet point.
Create a list of each HVAC service you provide and perform keyword research for each job type. You should then group keywords by service and target those on each service page. The goal is to rank for each service individually and more generalized queries like HVAC company near me. You'll find that crafting service pages and linking them in your homepage menu will also help you get noticed on Google Maps, which scans your website when ranking your GMB listing.

4) Showcase Reviews and Social Proof
Google's EAT philosophy proves that branding and authority influence rankings. For visitors to trust your website, you must showcase social proof in the form of reviews, an about-us page, and badges of honor. If you've been awarded the best HVAC company in your area, for example, display the badge on your website. The easiest step to take is showcasing 3rd party reviews (from Google and Facebook) directly on your website.
Several tools allow you to embed review widgets in your website's HTML. Some tools, like BrandREVU, make the process even more straightforward with shortcodes. You can easily place a shortcode within any of your WordPress pages and enjoy the benefits of a review widget showing up on each of them. Visitors tend to trust reviews from 3rd party sources more than on-site testimonials since they are subject to guidelines.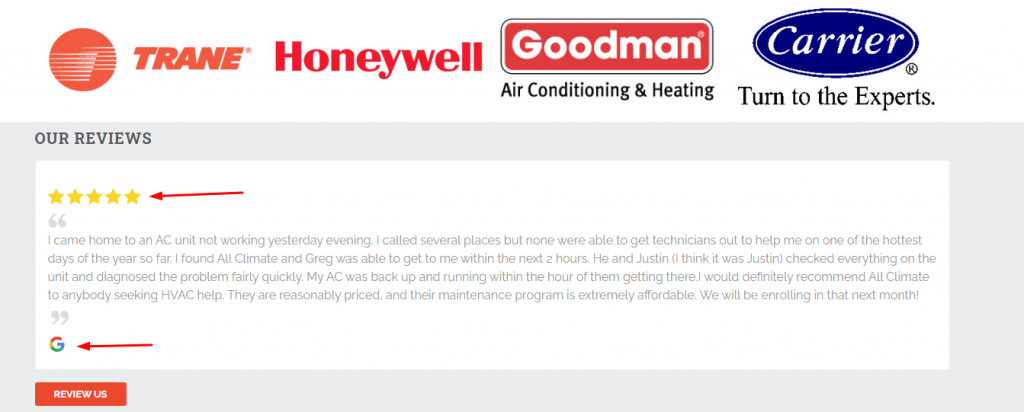 5) Create Unique Location Pages
Much like blog posts, city pages often feature thin content and serve as nothing more than doorway pages for website entry. Google despises these types of practices and will only rank such a page if there's no competition. The better way to create location pages is with unique content, especially user-generated content like check-ins. Only craft location pages for areas you service so you can intelligently write about the area.
You should limit your location pages as well since most HVAC companies have a relatively narrow service area. Of course, some companies do span wider, but it's critical to write unique pages for each. You should make each page's content distinctly different and show proof of your jobs in those areas. Locals want to know that your company works in their city rather than just promoting in it.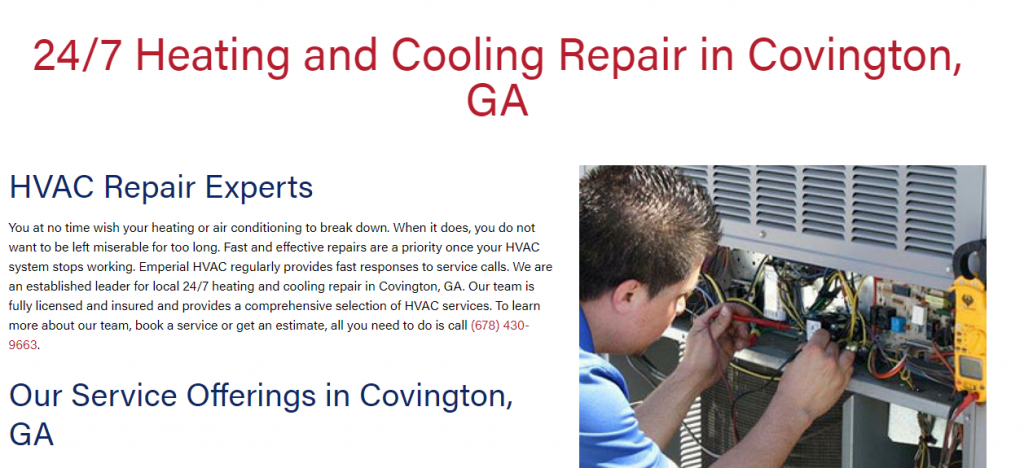 6) Organize a Website Silo Structure
Website structure can impact your rankings, and yours should focus on the silo structure. Essentially you want primary and secondary pages categorized as a hierarchy. For example, your homepage links out to your primary pages like air conditioning repair and furnace repair. Similarly, those pages link out to secondary services like electric furnace repair and gas furnace repair.
Creating topical relevance is critical for SEO in 2022. When Google sees that your website provides a hierarchy of relevant content, it can attribute your brand's trust and authority. You should see noticeable increases in rankings on Google Search and Google Maps when you employ a logical URL structure for your HVACR website. 

7) Enhance Page Experience
Google's Page Experience update places a premium on on-site performance and user experience. With this in mind, HVAC companies should ensure the fastest possible loading times and easy navigation and accessibility for all types of web users. You can test your site speed using G Metrix or Pingdom and make the necessary adjustments based on results. It may require recoding of your website to remove unnecessary server hiccups.
Speed is only one component of user experience, and HVAC companies should consider other ones too. If you haven't already optimized your website for mobile, you're lagging big-time in 2022. However, more recent trends like text-to-speech recordings and user accessibility filters can further enhance user experience and appease Google's search engine.