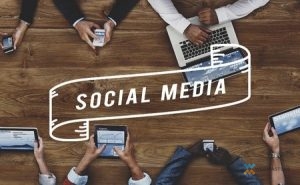 Let's face it. The world we live in today is driven by the internet, specifically social media. This is how people find everything. So if you don't have an effective internet presence, there's no doubt it, you're missing out. "What exactly can social media do for me and my plumbing company?"
1. You stand above the rest – No matter what size your market is, you have some type of competition that you're going to be up against. And nine times out of ten, they will have some type of social media presence. A proper social media marketing strategy is not something that happens overnight. For the best results, it's recommended that you hire a professional to handle your social media and your website. That way you have an expert that knows exactly what it takes for you soar to the top of search results.
2. Connect with the industry and consumers – Only when your social media is done correctly, will you be able to build lasting relationships that will help to build your business. Although you're using social media as a marketing tool, your consumers don't see it in that way. They are receptive to your messages. your social media makes your plumbing company come to life and seem more human and that helps to increase your web traffic.
3. Help increase your web traffic – Effectively maintained social media can significantly boost the organic SEO of your site. Your pages are constantly being monitored by search engine crawlers which  can tell the difference between pages that have been just sitting idle and the ones that have been getting a lot of traffic. Premium content is key to earning one of the top rankings, but constant traffic on your pages that have been optimized is a surefire way to climb that ladder a lot quicker.
Whether it be Facebook, Instagram, Twitter, or one of the other many platforms, social media is an absolute vital part of your plumbing company. And luckily for you, the Plumbing Webmasters has you covered. Give us a call at (877) 388-9884 to speak with us today. We're here to work for you and make sure that your business continues to grow.