The rising trend of mobile and what it means for your plumbing company
With more and more people using their mobile devices to search online, the importance of optimizing locally is ever increasing. In fact, the following stats from Search Engine Journal show that the trend of the new year will be a continued rise in mobile device use for search:
In 2014 1.3 billion smartphones were shipped

People spend 151 minutes per day on smartphones (which supersedes the time spent on TV or laptops)

Approximately 1 in 5 searches on Google are location related

And searches for "nearby" have grown 5x since 2011
So what does this mean for your plumbing business? Two simple things:
1) Local optimization is key
With statistics showing that people are using keyword terms like "nearby" in increasing number, you cannot ignore the importance of local optimization. When Suzy is in need of a plumber, she is highly likely to pick up her smartphone and search for plumbers nearby. So the question is, are you showing up for local results for important keywords?
2) Responsive design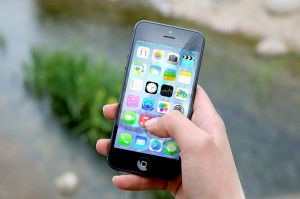 Even if you do get the first step right, and you pull up for local plumbing related searches, there is a second crucial step. Is your site easy to view and navigate on a mobile device? If your site is hard to see, your content hard to read and your menu unusable on a mobile device, your potential business will go elsewhere. That's why at Plumbing Webmasters we provide every single client with a responsive web design which adapts to every device it is viewed on. This means your clients can read your content with ease and navigate with no worries on any mobile device.
If you are ready to dominate online in 2015 talk to us about the importance of mobile optimization!