In recent years, SEO has become the top marketing strategy for just about every industry, and plumbing is no exception. In fact, plumbing SEO can quickly become your top lead generation tactic when done correctly. However, in order to get real plumbing lead generation from your SEO endeavors, your plan must consist of the correct keywords, accurate NAP listings, and well-kept secondary platforms, just for starters. The Plumbing Webmasters team can help create a plumbing SEO plan that generates more leads than ever before. Call us today at (877) 388-9884.
What is SEO Lead Generation?
SEO lead generation is the effective accumulation of business leads through search engine optimization (SEO) for your plumbing website. In contrast to other forms of lead generation, such as email marketing, paid advertising, and discount promotion, SEO lead generation relies solely on the optimization of your plumbing company's online presence.
Plumbing Webmasters addresses these primary plumbing SEO components in addition to multiple secondary processes and tactics.
Step A: We create a well-designed website with engaging, relevant plumbing content.
Step B: Our team optimizes your plumbing site with local keywords and industry keywords for optimal results.
Step C: Our experts place a call to action in multiple locations within your site's content for top conversion rates.
Step D: We use trusted analytics tools to measure the number of leads you generate through your plumbing SEO tactics for continuous improvement.
Keep in mind that these steps are a great way to generate leads with SEO, but they are not the only way. In addition to website search optimization, plumbing contractors can also optimize their citation sources, and social media profiles, so that users can find you organically through multiple channels. Call (877) 388-9884 for plumber SEO lead generation.
SEO vs. PPC for Your Plumbing Marketing
As a plumbing contractor, you've probably heard the debates about search engine optimization (SEO) and pay per click advertising (PPC). Both methods of online marketing can generate leads, but each of them offers unique pros and cons for plumber lead generation. Review the following comparison:
Plumbing SEO Leads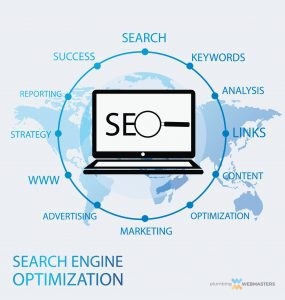 Pros
Attained organically, and therefore cost efficiently
Sustainable for long-term marketing goals
Proven to be high-quality leads
Cons
Takes time to generate
High competition level
Less specific market targeting
Plumbing PPC Leads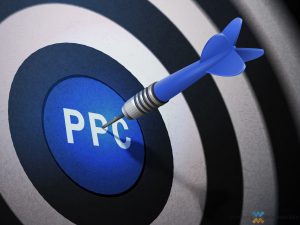 Pros
Immediately effective
Easily measured
Specific market targeting
Cons
Expensive
Unsustainable over a long period
Sometimes unreliable leads
Both SEO and PPC campaigns have benefits and drawbacks. While PPC typically delivers faster results, SEO is less costly and has long-term benefits. Your plumbing company's primary lead generation technique will depend on your business goals and marketing needs. However, PPC campaigns should never come at the expense of SEO marketing. Even if you decide to invest in PPC campaigns, you should still maintain your plumbing SEO strategy, to maximize your lead potential. Call (877) 388-9884 to learn more about plumber SEO lead generation services and how a great SEO campaign cen get you more plumbing leads.
Choosing the Right Plumber SEO Services
If your plumbing company has determined that SEO lead generation is the marketing strategy for you, choosing the right service provider is an important decision. At Plumbing Webmasters, we offer SEO lead generation designed specifically for plumbing contractors. We have years of experience working with plumbing contractors and hope to share our expertise in internet marketing with you and your company.
If your current plumbing site is not performing up to standards, Plumbing Webmasters can help. Not only will we generate leads through flawless organic SEO, but we will continually work on your website to keep your content fresh, and maintain your spot at the top of Google search rankings. To discuss SEO lead generation and how it can help your plumbing company, call us today at (877) 388-9884.