Every plumber is looking for ways to rank higher on Google search results. After all, it is the primary source of plumbing leads in 2020. But how can you gauge your website's effectiveness? Free SEO tools from Google offer accurate and easy-to-read metrics. That's right, the popular search engine offers a host of free tools to help web developers track and measure their online performance, and provide insights for improving it. Examples of Google SEO tools include:
The tools listed above are just a few of many options offered by Google at no charge. At Plumbing Webmasters, we make use of these instruments to help us improve our clients standing on search results, and monitor the overall health of their online presence. Analytics and Search Console, in particular, provide invaluable insights that cannot be mirrored with other software. Their benefit expands beyond organic SEO and allows companies to track things like conversion rates, and even ROI.
Call (877) 388-9884 to discuss Google SEO tools for plumbers.
Measuring Website Performance With Google SEO Tools
Each of our clients' websites is tracked with Google Analytics which can be embedded within the site's HTML code. This allows webmasters to measure various metrics that reveal how users interact with a website, and areas that require improvement. For more immediate performance measurement, Page Speed Insights, as well as, Test Your Mobile Speed, provide results on the spot. In general, these aspects of website performance should be tracked and/or measured:
Bounce Rate: The ratio of users exiting your website immediately after entering
Click Through Rate: The ratio of users clicking on your website after seeing it on results
Conversion Funnel: The journey from initial entrance to a completed call to action
Site Speed: The loading time of your website, and the estimated traffic lost due to speed
Understanding what to do with the data is another story and one that Plumbing Webmasters can assist you with. Our SEO experts understand how to set up all types of Google SEO tools, including Google Analytics and Search Console to properly track performance, and also how to read the resulting data. If it isn't used to make improvements, the data is inconsequential and of no benefit to your plumbing company and its online presence. Examples of data-driven improvements include content updates, image compression, and video implementation.
Webmasters Tools or Search Console?
If you've been involved with digital marketing for a while, you might be confused by the differences between Google Webmaster Tools and Google Search Console. They are actually very similar Google SEO tools except Search Console uses a more modern system than Webmaster Tools. The name was changed in 2015 as an exercise in re-branding, and the entire interface was updated in January of 2018. The tool is used for a variety of tasks including the submission of XML sitemaps and robots.txt files.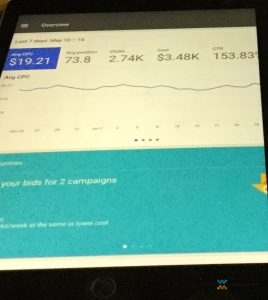 Search Console reveals many valuable insights about a website's performance. Developers can discover which web pages are being blocked by search engines, be notified of crawl errors, and monitor search queries that are leading to traffic. The tool can be used collaboratively with Google Analytics to form the ultimate SEO tool for plumbing websites. Plumbing Webmasters can help you set up the tools and understand the data through reporting and analysis.
Call (877) 388-9884 to learn more about Google SEO tools for plumbing companies.