Plumbing contractors may or may not be familiar with the concepts of structured data and rich snippets as internet marketing tools. For those who are unfamiliar, structured data refers to the organization of website data so that it can be better understood by search engines like Google. For example, a plumbing company website would want to structure its main pages as well as its main service categories and niche service categories. Google's understanding of your website can help them better market your services to potential customers.
Rich snippets are generated as a result of structured data markup. If you are unfamiliar with rich snippets, they refer to the additional data that appears underneath a Google search result link. You have likely seen these snippets while searching on Google. They can consist of anything from videos, to contact information. These snippets help users preview the content of a particular website, and make a more informed decision about their interest level. Because of this, plumber structured data & rich snippets are both important elements to your marketing campaign.
Implementing Structured Data for Plumbing Contractors
So structured data is a useful tool for plumbing contractors, but how do they implement it? Google offers a Structured Data Markup Helper that can help beginners generate usable code to embed in their website. Plumbing Webmasters can save you the headache of embedding code in your HTML and implement structured data in an overall design that creates optimal search optimization and marketability. A few ways structured data improves marketability are:
Google Standards: Google recommends the use of structured data for websites
Niche Marketing: Classifying your content allows users interested in a specific service to find your website more easily
Organization: Structured data keeps your site content organized both for Google and its users
Visual Enhancement: Plumber structured data & rich snippets create more attractive displays for search engines
Structured data can be used to markup all kinds of content. In the case of plumbing contractors, service offered schema is one of the most effective. By breaking down your company by individual services, you can market each one exclusively and generate customer leads through multiple channels. Additionally, more relevant traffic will congregate to your web pages because of its newfound specificity.
What Rich Snippets Mean for Plumbing Companies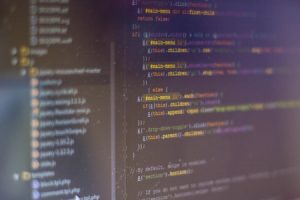 Rich snippets consist of extended information beneath your Google search results links. When your website shows up on search results, the link and meta description are visible, and in cases of structured data markup, so are rich snippets. Rich snippets can be anything from author biographies to product prices. For plumbing companies, displaying individual services within rich snippets can be quite valuable.
Plumbing Webmasters designs all client sites with structured data & rich snippets. We put plumbing companies in the optimal position to rank well on Google search results and attract relevant traffic with the potential for lead generation. Our expertise in web design and search engine optimization (SEO), along with our experience working directly with plumbing contractors, combines for the premier plumber marketing service on the internet. For plumber structured data & rich snippets services, give us a call at (877) 388-9884