Image optimization is a key element of content marketing. Sometimes it isn't clear that content is more than just text descriptions of service when you begin to set up your plumbing company's website. Images are part of an effective website design. From the file type to the image size, every formatting option has an effect on presentation, load time, and user experience. In fact, using the correct file type can drastically reduce load times, increasing traffic and conversion rates.
Used for Photos and Large Scale Images
Used for Detailed Images and Computer Renderings
Plumbing Webmasters offers image optimization for your customized site with a service plan for every budget. Properly optimized images help increase web traffic and offer better indexing from Google's crawlers that scan and index your plumbing website. Properly optimized images also help your website by offering:
Branding Opportunities: Company images of your team and building help brand your web page.
On-Page SEO: High-quality and properly tagged images enhance your site's searchability.
UX and UE: Visual cues like images break up text and keep the reader engaged.
Image optimization is part of the Plumbing Webmasters' comprehensive content marketing service that works to improve your company's SERP ranking and drive more traffic to your plumbing website. We do this by optimizing your website's content to be user-friendly and easy to read, broken up by images and proper formatting techniques. We have a dedicated graphic design team at Plumbing Webmasters that knows how to optimize your images for optimal load times and better user experience from any device. We also provide complete SEO optimization for each image on your plumbing website for better ranking on SERPs. For more information about how we can optimize images for your plumbing website, contact Plumbing Webmasters by calling (877) 388-9884 today!
The Value of Optimized images
Properly optimized images include captions, formatting, and meta tags. These improve your search engine rankings and placement. Our team of graphic designers completes the following tasks to fully optimize your images.
Add Captions Captions inform your audience what is happening in your photo. It's a good tool for better keyword optimization and helps crawlers properly index your photo.
Compress Files Some photos are larger and contain more information. These need to be compressed to speed up your websites loading times.
Input Alt Text Alt tags are another opportunity to add keywords to your site. They are also the primary way to explain your photos to the sight-impaired visitors to your website.
Rename Files This is similar to image alt text, except it focuses on keyword optimization.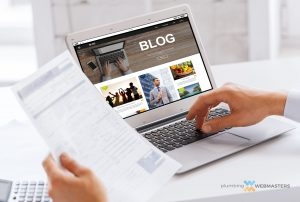 It may seem somewhat trivial to perform each task for every image. However, all of these steps help ensure your images are actually optimized to grow your business online. Captions, alt text, relevant names, and decent file sizes all ensure that Google values your images as highly as it values your written content. For more information about image optimization for plumbing contractors, call Plumbing Webmasters at (877) 388-9884 to learn more!
Image Optimization Service For Plumbers
Without optimized images, your website will not reach its full SEO potential. The Plumbing Webmasters team provides in-depth keyword research along with formatting and design techniques to ensure that each of your images is fully optimized to rank well in SERPs." Fully optimized images add the following benefits to your website.
Crawling If your image is fully optimized, Google's can index it easily.
Image Results Properly optimized images rank better in image searches than images with incorrect or no optimization.
Keywords Images are a great way to add keywords to your content outside of your primary body of text.
Site Speed Properly optimized images load faster than others, helping ensure people who visit your site don't navigate away because of slow load times.
No matter which service plan you choose, you receive image optimization as part of our comprehensive content marketing service. Our team of SEO experts will take every necessary step to fully optimize all of your content, including your images. We'll use the best keywords, files sizes, and alt tags to get your images and website to the top of all of ever SERPs. If you're interested in improving your plumbing business' website traffic and conversion rate, contact the Plumbing Webmasters at (877) 388-9884 to get started with image optimization and content management services today!