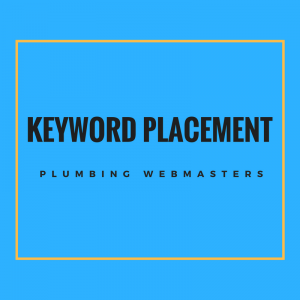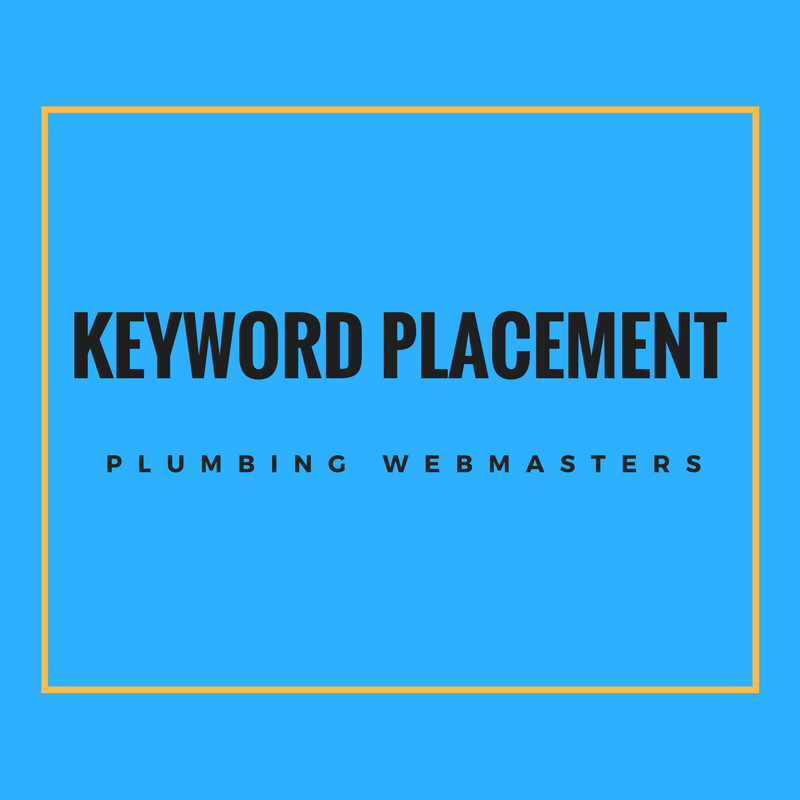 Too often, plumbing websites will engage in keyword stuffing. This antiquated form of SEO is now considered "black-hat" and will negatively impact your ranking ability on search results. When search engines first came onto the scene, their algorithms were not yet intelligent enough to notice keyword stuffing or "over-optimization." Because of this, the strategy was actually effective for some time. In 2011 Google released its Panda update which cracked down on websites that presented low-quality content, including keyword stuffing. Today, effective keyword placement should consist of the following:
Diversity: Keywords should be placed in more than body content, for example; image alt text
Moderation: Keywords should not be used more than 15 times throughout a page
Natural Integration: Keywords should be present but within the natural flow of the content
Synonyms: Instead of overusing a keyword, occasionally use synonyms in its place to improve readability
When Google crawls a website, they want to interpret its content without being spammed. Informing search engines what your page is about through the moderate use of keywords and synonyms is the proper course of action. Compromising readability and creating redundancy should be avoided at all costs, as you don't want your website to be considered spam by Google, which will significantly impact your ranking position. Call 877.388.9884 for keyword placement services for plumbing companies.
Where To Place Keywords for Plumbers
Integration and moderation illustrates the manner in which keywords should be implemented into on-page content, but it doesn't highlight the precise location(s) where they should be placed. At Plumbing Webmasters, we take on-page optimization very seriously, and know exactly what Google looks for when grading a page's quality. Too often, plumbing websites fall into the trap of only placing keywords within their body content, when there are actually a variety of places where keywords should be placed, including:
Header Tags: We recommend the use of primary keywords in H1 and secondary keywords in H2/H3
Image Alt Text: Try to get the keyword in the image alt text
Meta Descriptions: It's ideal to use the keyword once within the meta description
Title Tags: We recommend placing a keyword within the title
Don't forget the body text as well. While you want to refrain from overusing keywords within the body text, or from compromising readability, it is nice to have at least one instance of the keyword within the body or "paragraph" text. Plumbing Webmasters uses WordPress for each of our clients' websites, providing us with the ultimate content management system, in which we can easily place our desired terms and phrases in each of the places mentioned above. The content team at Plumbing Webmasters will have your website ranking high for relevant keywords as soon as possible.
Refraining From Over-Optimization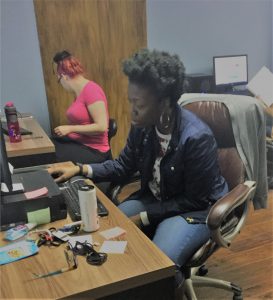 As Google's algorithm has evolved, what it looks for in a page has changed. The best way to create a page in today's internet marketing landscape is to write informative, engaging, and unique copy. This can be done by investing in content marketing from Plumbing Webmasters. In conjunction with our web design team, our content writers create the ultimate SEO solution for your plumbing website. The objective for each of our clients is to rank high for local and industry keywords, and create relevant traffic as a result.
Because SEO was about manipulation for so long, it's been difficult to transition to a place of ethics and coherence. Many marketing companies are still promising traffic generation through keywords. This obsolete mindset will net you irrelevant traffic at first, and little to no traffic eventually. Ranking for irrelevant keywords does not work towards your ultimate goal of lead generation, and will only cause users to exit quickly, signaling to Google that your website is not worthy of its ranking. For keyword placement services, call Plumbing Webmasters at 877.388.9884.