Inbound marketing is a promotional method that acquires customers through organic means such as; content marketing, social networking, and search engine optimization (SEO). Examples of inbound promotion are prevalent in today's marketing landscape, most notably through social media sharing, blogging, and search engine indexing. The effectiveness of inbound marketing is largely dependent on content quality, as opposed to the salesmanship that drives more traditional marketing techniques. Benefits to inbound marketing for plumbers include:
Cost Efficiency: Fundamentally organic, unpaid strategies
Proven Success: A track record of sustained success through digital channels
Sustainability: Helps local contractors thrive over a long period of time
Macro-level thinkers who value long term success will be most attracted to the inbound philosophy. As a technique that sustains itself through its inherent value, inbound promotion requires a substantial devotion of time and resources. However, this marketing style is considerably more affordable than more traditional forms of marketing. Inbound marketing generates quality leads at a higher rate than outbound promotion since its appeal is consumer driven rather than imposed through persuasiveness or manipulation. Call (877) 388-9884 for inbound marketing services for plumbers.
Inbound Marketing Strategy for Plumbing Contractors
Every marketing campaign is best equipped when a planning and development stage proceeds it. As part of our basic marketing plan, which can be either month to month (MTM) or pay per lead (PPL), depending on your preference, we plan inbound strategies for content marketing, SEO, and website design, as well as NAP citation listings. We also provide additional services which can expand inbound marketing to website reviews integration, Facebook marketing, and PPC campaign management. A well-designed inbound strategy follows the principles below:
Engage: Develop content worth reading, and present it through user-friendly platforms, and ones that are easily accessed (social media, blog, website, etc.)
Transform: Every piece of marketing content should have a call to action (phone number link, subscription link, etc.), giving the user reason to pursue your services
Secure: Once the potential customer completes the call to action, it is the job of sales associates, or office managers to ensure a sale is made.
Evaluate: Securing a sale does not end the process, but instead, data should be generated through surveys and other metric analysis and used to improve future marketing campaigns.
Since inbound promotion is fundamentally organic, PPC advertising does not fall under its category. With that said, we still offer PPC AdWords management as an add on service which can supplement your inbound marketing traffic. We recommend investing in add on services, as they create a more complete online presence for your plumbing company. Combining inbound marketing with PPC advertising generates multiple lead channels, and promotes a faster rate of sales conversions.
Is Inbound the Best Marketing Technique for Plumbers?
There is no "best" strategy for plumbers. In an ideal scenario, contractors invest in multiple strategies so each works together to form a complete internet presence. Inbound promotion certainly has its advantages. The consumer feels more in control of their investment, prompting a higher retention percentage, and more satisfied customers in general. Traditional outbound strategies are typically more costly, harder to track, and less productive, in part because the modern consumer is more aware of manipulation than ever before. A paid method like PPC advertising falls somewhere in between the two concepts.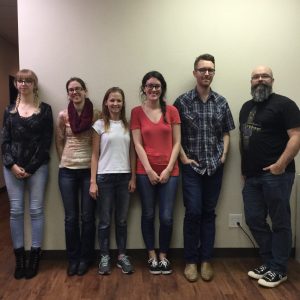 At Plumbing Webmasters, our objective is clear- to meet our clients' marketing needs and promote lead generation. Our flexibility with our plans and services makes us a fit for any plumbing contractor or company. Our experts create a comprehensive inbound marketing plan along with multiple other crucial services such as SEM services, proper site formatting, and superior content creation. Call (877) 388-9884 to learn how better inbound marketing can boost your plumbing website traffic and lead generation.