What is a 301 Redirect?
A 301 Redirect, sometimes known as an HTTP 301, is a URL command which redirects a user from one page to another. "301" is interpreted by web browsers as "moved permanently". This URL distinction is popular among web developers because it allows web pages to maintain their pre-existing SEO, and link equity, while being forwarded to a newer or more appropriate destination. 301 is not the only HTTP status available to website managers. The list includes:
There is also a redirection command known as "meta refresh" which, along with 301 and 302 (moved temporarily), is one the most common type of redirects. The meta refresh command happens on the page level as opposed to, more traditionally, the server level. Plumbing Webmasters strongly discourages the use of meta refresh, as it fails to transfer the link equity that a 301 does, and generally hinders the user experience. Call (877) 388-9884 for HTTP 301 Redirects.
When Do Plumbing Companies Need 301 Redirection?
In general, 301 redirects are used to improve search engine optimization. This is appropriate in various cases which range from urgent, to secondary. Regardless of the case, the expert web design team at Plumbing Webmasters can help you complete the process. Our expertise in SEO helps us identify areas needing improvement, and our design team executes the process with precision. Instances in which a 301 redirection is encouraged, include:
New Website: If you have invested in a new website for your plumbing company, but want certain pages of your old website to remain active, 301 redirects from your old site to your new site, can send regular visitors to your new location, without them ever having to learn the new URL
Rebranding: If your plumbing company is changing its name, URL alteration becomes a necessary action for website managers, and redirecting old URLs to new rebranded versions, will prevent confusion for visitors
Reoptimization: Learning new SEO techniques might inspire you to change some of your URL structures to make them more search engine friendly, and redirection ensures that the old URLs will be sent to the new ones
It is not uncommon for a plumbing company to encounter one of the cases above at some time during their tenure. As a result, it's easy to foresee instances in which 301's will be necessary. The good news is that Plumbing Webmasters can help maintain your link equity while transferring an old page to a new destination. Whether you are moving an entire website or simply a single page, a 301 redirection can help you accomplish your goal. Call (877) 388-9884 for 301 redirection services.
How Plumbing Contractors Can Implement HTTP 301 Redirects
Implementing HTTP commands is no simple task for people unfamiliar with web design and coding. Plumbing Webmasters discourages attempts to alter server data without the assistance of a professional web designer. Failure to comply with this request can result in massive data loss, including, but not limited to, an irretrievable website deletion. Plumbing Webmasters employs some of the top web designers in the industry to ensure the process goes as smoothly as possible.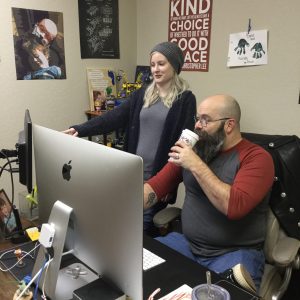 If you are a plumbing company looking to improve your SEO in 2020, you have come to the right place. Not only will Plumbing Webmasters assist you with every aspect of your redirection, but we will perform other tasks to promote improved optimization, and sustained online presence. Our services include everything from website design, to content marketing, and we employ the best team in the industry to complete the job.
Call (877) 388-9884 for HTTP 301 redirects for plumbers.