What Is a 301 Redirect?
An HTTP 301 is a form of redirection in which the URL of an individual page has been moved permanently. In cases like this, the URL will be forwarded to a new URL location, while maintaining its previously implemented inbound links. The use of 301 redirects is recommended for search engine optimization purposes as it's widely considered the most optimal redirection method for SEO. An HTTP 301 status is one of several redirection types:
301: Moved Permanently
302: Found
303: See Other
307: Moved Temporarily
Each type of redirection sends users to a different URL than they previously requested. While there are outlier cases where a 302 or 307 might be the necessary redirect for a URL, in the majority of cases, 301's will serve as the best form of redirection for plumbing company websites. Call 877.388.9884 for plumber HTTP 301 redirect services.
When Do Plumbing Companies Need 301 Redirection?
HTTP 301 redirects are useful for plumbers looking to increase SEO, but the question you are probably asking is; when will I actually need to forward a URL? This is a good question for plumbing contractors who are new the world of search engine optimization and online marketing. A forwarded URL will be necessary in the following cases:
New Website: If you have invested in a new website for your plumbing company, but want certain pages of your old website to remain active, 301 redirections from your old site to your new site, can send regular visitors to your new location, without them ever having to learn the new URL
Rebranding: If your plumbing company is changing its name, URL alteration becomes a necessary action for website managers, and redirecting old URLs to new rebranded versions, will prevent confusion for visitors
Reoptimization: Learning new SEO techniques might inspire you to change some of your URL structures to make them more search engine friendly, and redirection ensures that the old URLs will be sent to the new ones
As you can see, HTTP 301 redirection will be applicable under foreseeable circumstances. It is not uncommon for plumbing contractors to invest in new websites with greater SEO potential, and 301 redirection will be a major tool to make the transfer go smoothly. Call 877.388.9884 for plumber HTTP 301 redirection services and to discuss how it can help your plumbing company.
How Plumbing Contractors Can Implement HTTP 301 Redirects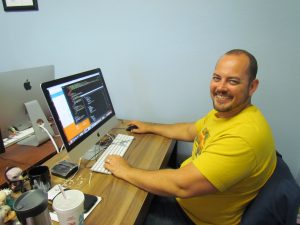 Now that you are mindful of the SEO advantages to 301 redirection, you are probably thinking; so how do I implement them? HTTP 301 redirects require some knowledge of URL structure, and web coding. But have no worries, Plumbing Webmasters is here to help. Our group of expert web designers have been working on plumbing company websites for years. We take pride in building the highest quality websites with the most optimal URL structures possible.
If you are a plumbing contractor looking to grow your business online, you should invest your marketing dollars in Plumbing Webmasters. We work with plumbing companies just like yours to both create and sustain an internet marketing strategy that will benefit you now and into the future. Our online marketing services include everything from website design to content creation, and social media management. For more information on plumber HTTP 301 redirects, call us at 877.388.9884.