Backlinks, sometimes referred to as inbound links, are created when one website links to another. Backlinks are a vital component of online reputation, and subsequently; search engine optimization. In the eyes of Google web crawlers, the reputation of the website linking back to you transfers over with the link itself. Google sees affiliations as indicators of trust, authority, and other qualitative characteristics. An inbound link can influence the following perceptions of your company:
Authority: If a well-known plumbing business website links to your content, they're effectively endorsing your content and lending their authority to yours.
Credibility: It's the same with credibility. If other plumbing industry professionals trust your content to be accurate, it makes you more credible.
Locality: The better your backlink structure, the higher your plumbing business will be on local search engine results pages (SERP).
Trust: The more trustworthy your content is, the more likely it is to generate high-quality backlinks for your plumbing website. That means ensuring your content is accurate and free from errors.
Inbound links are important to search optimization because they inform Google which of the above qualities your website possesses, or lacks. Based partially on this information, Google can rank websites according to their associations. While it is not the only ranking factor, it is one of the most prominent, and one of the hardest to earn and sustain. In the same way, positive backlinks yield ranking improvements, negative associations have the opposite effect. Call Plumbing Webmasters at (877) 388-9884 for more information about plumber backlink monitoring.
Elements of a Good Backlink
Plumbing Webmasters monitors inbound link formation, to catch negative backlinks before they impact reputation, and to track the creation of positive backlinks to gauge the trajectory of your online presence. But how does one differentiate a good backlink from a poor one? Our on-staff SEO experts have decades of experience, along with the latest software, to track and grade backlink quality. In general, a good inbound link possesses the following characteristics:
Anchor Text: Appropriate anchor text, especially exact-match keywords
Relevance: Associated with the plumbing industry
Reputable: Good content with no spam, and generally well-regarded by Google
The best backlinks are free of the "favor for a favor" understanding in which websites exchange backlinks. Inbound link generation is a primary component of off-site SEO. While there are steps one can take to increase the likelihood of valuable backlinks, it is important to note that incoming links are earned, and not given. In fact, Google has cracked down on any type of link scheming or link trade agreements in which user experience is compromised. Contrasting the characteristics above will reveal the qualities of a poor backlink. Poor inbound links have bad anchor text and are reciprocal, irrelevant, and non-reputable
Backlink Monitoring for Plumbers
Plumbing Webmasters offers backlink monitoring services to keep your organic SEO at its peak performance. Our team of optimization experts have a constant eye on inbound link formations and can prevent the poor backlinks while promoting the creation of good ones. As we mentioned, the most valuable backlinks are earned and not given. To earn inbound links, plumbing websites must have superior content marketing, website design, and publish regular blog posts with high-quality content. This encourages other websites to build links organically.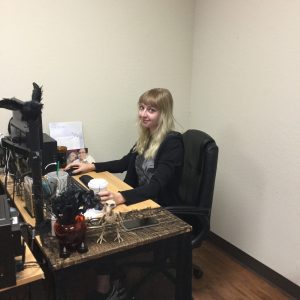 Low-quality backlinks are not always the fault of the destination website. Many poor inbound links originate on spam sites, forums, and blog comments. There are several ways to dissociate your company from an unwanted link. The first option is to contact the web administrator of the website which links to you. The second option is to utilize Google's Disavow Links Tool. Plumbing Webmasters is able to help you complete the process no matter which problem your contracting company has. Call Plumbing Webmasters at (877) 388-9884 for backlink monitoring and content management service for your plumbing website.