The goal of plumber internet marketing is to produce leads. But not all leads are high quality. Leads worth generating fit within a defined set of parameters. Perhaps the most significant parameter in the set, is location. If a lead is not within your service area, it ceases to possess value. Luckily, there is a whole marketing strategy dedicated to local organic lead generation, and it is known as local SEO. Moz performed a study of Local Ranking Factors in 2017 to help local businesses more effectively optimize their online presence for local search users. Plumbing Webmasters offers local SEO services to contractors throughout the nation. We focus on the following elements:
Local Keywords: Terms and phrases that appeal to local consumers
Online Citations: Business directory listings that establish credibility
Review Management: Reputation control on review platforms like Yelp
Social Media: Consistent activity on Facebook, Instagram, and Twitter
With more searchers using mobile devices than ever before, reaching them on their terms has become imperative to business success.  Plumbing Webmasters is an all-inclusive internet marketing company, so our mobile design services work hand and hand with our local search optimization services. Google's introduction of Accelerated Mobile Pages, and Micro-Moments have illustrated their initiative to enhance user experience on mobile devices. If your goal is to generate more local plumbing leads in 2018, Plumbing Webmasters is the company for you. Call (877) 388-9884 for plumber local SEO services.
Optimizing Local Content for Plumbers
To fully benefit from local SEO, on-page website content must be optimized for local search. Plumbing Webmasters offers content marketing services and will produce original and unique content for your plumbing website. Our content writers never scrape text from other websites, and use software to check for duplicate content on each and every page. As is the case with national content, local content should be well-written, informative, engaging, and relevant. Avoidance of black hat SEO tactics is also crucial. We never stuff local keywords into your material, but rather disperse them in where they make the most sense. Still, you are probably want more information on how our content team optimizes your website for local searches. Consider some of the techniques below:
Blogging: Creating blog topics aimed at your local community
Keywords: Implementing local keywords
NAP: Displaying name, address, and phone number info on the home page
Schema: Marking up location information to display on SERPs
If you are unfamiliar with Google search engine results pages (SERPs) they are the pages that appear after clicking "search" on Google. The presented results depend on the query entered into the search box along with the searchers location. There are multiple types of results that are displayed on SERPs. First comes the PPC ads which company's bid on via Google AdWords. Then comes featured snippets which are earned through informative web content that answers common user questions. Third is the Local 3 Pack, which is a series of map listings for services within the searchers area. Finally, are the organic results which are earned through search engine optimization. At Plumbing Webmasters, we can help you display every type of result on local searches!
Cleaning Up Local Citations for Plumbers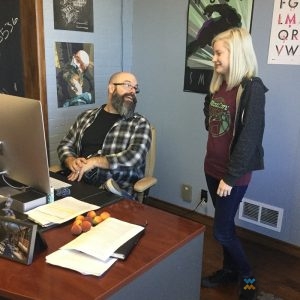 Though on-page content is important for local optimization, off-site SEO is equally as critical. A simple but impactful element of off-site local SEO, is citation cleanup. Business directories often have duplicate, inconsistent, or inaccurate listings of your plumbing company. These errors are usually based on information collected from data aggregators which may not have the proper contact information for your business. The good news is that there are ways to correct this information by claiming and optimizing listings, a task Plumbing Webmasters is ready and willing to handle.
Though the most visible and significant directories are Google My Business, Facebook, and Yelp, at Plumbing Webmasters we like to start at the source. Data aggregators like Acxiom and Neustar feed business information to directories, so ensuring accurate info on those aggregators is the best place to start. After that, we begin to claim and optimize listings on individual directories like Google My Business and Facebook. To learn more about local SEO for plumbers, or to get started with optimization today, call (877) 388-9884!