When users search for plumbing services online, they expect to find relevant information quickly. Whether it is a specific need like "leaky faucet repair" or a more generalized need like "plumber near me", companies that optimize their website to meet those needs will appear on the top of local search results. The process of accomplishing that task is known as content mapping. This process refers to the organization of web content before the website is launched. This allows our SEO experts to develop a plan in advance so that it can be precisely executed when your website becomes public. Examples of content mapping include:
Page Topics: Mapping out individual services that will be marketed on your website
Keyword Research: Identifying target keywords for each page
SEO Strategy: Writing meta descriptions and SEO titles for each page
URL Structure: Building a URL hierarchy, for example; "residential-plumbing/leaky-faucet-repair"
Every part of a website has content of some form, though it is not always as simple as body text. URLs, SEO titles, breadcrumbs, images, and more, are all forms of content. At Plumbing Webmasters, our internet marketing team has years of experience developing and implementing content for plumbing websites. From content marketing to conversion rate optimization, we leave no stone unturned for your plumbing company. It is our belief that every successful website starts with a researched and developed planning stage. We choose to map content because it gives your plumbing company the best chance to generate leads.
Call (877) 388-9884 for plumber content mapping services.
How URLs Impact SEO
We map out URLs in advance in order to maximize SEO for plumbing websites. Why? Because URLs are an essential ranking factor and indicate to search engines the makeup of your website. A good URL hierarchy is comprehensive and appeals to the common sense of your target audience. For example, as a residential plumber, you'll want to have specific services that appear as subcategories to "residential plumbing". If one of those services is "leaky faucet repair", the URL will read yourwebsite.com/residential-plumbing/leaky-faucet-repair. Some of the ways URLs impact SEO include:
Crawling: A comprehensive URL hierarchy makes it simple for Google to crawl your content
Indexing: Proper URL structure allows Google to index your website accordingly
Navigation: URLs help users and search engines get from one page to another
User Experience: Enhanced user experience feeds metrics that promote increased rankings
As Plumbing Webmasters develops URLs for your website, we ensure each one is relevant, easy to read, concise, and uses the proper keywords. Using keywords within URLs is important for ranking, but they must make sense within the context of your site. Remember, earning backlinks is an important part of internet marketing, so making sure URLs have keywords for potential corresponding anchor text is imperative. Mapping out your content beforehand prevents complications down the road. It is a lot easier to fix a problem before the website is launched, than afterward.
The Importance of Content Mapping for Plumbing Websites
Every business endeavor should have a detailed and extensive planning stage. Just like you wouldn't blindly rip out pipes for a bathroom remodel, our web designers and content writers don't blindly execute your SEO strategy. When properly constructed, content mapping can do a variety of things for a plumbing website. The most important thing is enhancing the user experience, which will ultimately improve search optimization. To accomplish this, studying your target demographic is important. Knowing your audience helps us develop a plan that will provide sustainable and long-lasting results for your website.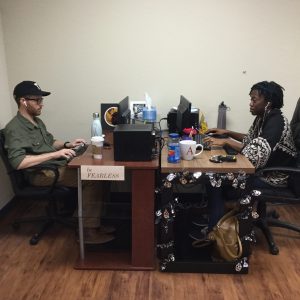 Plumbing Webmasters delivers content mapping that prioritizes the customer. We perform keyword and audience research and apply it via content marketing, website design, and other tried and true techniques. Our services will greatly enhance your search visibility and most likely lead to an influx of new customers for your plumbing company. At Plumbing Webmasters, we never take shortcuts to success. You have our word that your long-term goals are our first priority. Call (877) 388-9884 for content mapping for plumbing contractor websites.