User intent is a key factor in proper plumber SEO. When you understand why people are searching for certain keywords in different ways, you get a better idea of how to get appropriate information to potential customers. Users looking for specific plumbing services may word their search queries differently with the intent to find the same thing. That means that you have to understand the shared intent behind the search "burst pipe repair near me" and "emergency plumber for busted pipe repair." Even though these two potential customers wrote different search queries, they're looking for the same service. Here are some of the potential strategies to account for user intent.
Content Variation Content needs to change to match circumstances and user intent. That means your keyword strategy also needs to be part of engaging and useful content.
Customer Profiles Develop a profile of your target consumer. What service do they need, and how can you provide it for them?
Keyword Research: Enhance your keyword research. Find more than primary industry-specific keywords by looking for related keywords and implementing them into your SEO strategy.
Semantic SEO: Implement more secondary and similar keywords in your SEO strategy to eliminate redundancy.
Google's search engine algorithms continue to evolve over time to improve generated search results. They are constantly trying to improve the quality of search results to ensure users are shown the most valuable response to their query. Plumbing Webmasters helps develop your SEO strategy to fit with advancing technology. We track emerging keyword trends as well as plumber SEO user intent so that you don't have to worry about it. For more information about how Plumbing Webmasters can increase your conversion rate and bring in more business through organic SEO tactics, call (877) 388-9884 today!
Creating a Customer Search Profile
You have to determine the established needs of your potential customers to give them what they need. That means you have to determine who your plumbing website is hoping to reach and the best way to meet their needs. When it comes to user intent for plumbing businesses, your customer profile should include the following information.
What is their objective? To find a reputable and reliable plumber near their home.
What is their primary need? To have something wrong with their plumbing diagnosed and repaired.
What entices them to choose a plumbing service? This could be many factors but usually boils down to reputation, distance, and service offering.
What solutions are they NOT looking for? Do-it-yourself tips, plumbing repair videos, or technical guides instead of actual plumbing service.
When you know who your desired customer is and what they're looking for, it is easier to market your plumbing services to them. Plumbing Webmasters determines who your potential clients are, identifies their intent, and tailors your content accordingly. This helps search engines get your plumbing business' data in front of the right people and improves your search engine rankings at the same time. For more information on how to use consumer profiles to reduce your bounce rate and increase your conversion rate, call Plumbing Webmasters at (877) 388-9884.
Plumbing Keyword Research for User Intent
Keyword research has become more detailed and refined over the years. When someone searches for plumbing keywords like "shower remodels" or "how to fix a leaky faucet," they will probably be referred to different plumbing businesses. That is because different plumbing business' optimize certain pages for certain keywords. The SEO experts at Plumbing Webmasters know how to track local keyword trends and combine them with user intent to generate more online traffic for your plumbing business' website.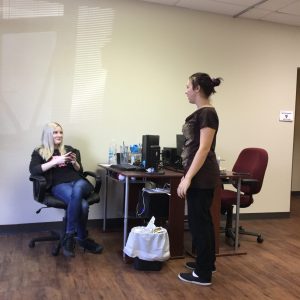 When we detect changing trends, we update your website accordingly. Our team always adheres to Google's Webmaster Guidelines to ensure quality service for your plumbing business. We are selective while researching keywords related to user intent in your service area. Keywords that are relevant to the industry but not related to your potential users' intent should be ignored in favor of better keywords and optimization.
The primary goal for keyword research related to user intent is to select relevant keywords and cut down on website redundancy. Then we create content based around your selected keywords to locally optimize your website. Call Plumbing Webmasters at (877) 388-9884 to learn more about how to research keywords for user intent and SEO strategies for your plumbing website today!