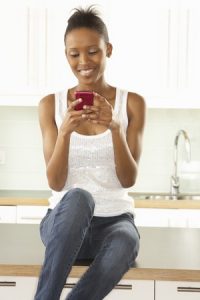 Reviews are a major component of a plumbing contractor's marketing success. When internet users search on mobile devices, reviews of nearby businesses become immediately visible. Plumber online reviews can really make or break the perception of a potential customer. People generally favor companies that can evoke the following:
Authority: A company displaying only 2 or 3 reviews is not going to be considered a giant in their industry, where as a company with 2,000 reviews very likely will be
Professionalism: Customers want to know that you care, if they see negative reviews without a response, or a response that is confrontational, your company will suffer the consequences
Trust: Having a lot of reviews is good, but most of them have to be positive if new customers are going to trust you
Review sites like Yelp, Angie's List, & HomeAdvisor send signals to search engines about the reputation of your plumbing company. A diverse collection of reviews from multiple sources indicates that you haven't just solicited a bunch of reviews, but that your company has earned the reputation for being trustworthy.
How Plumbers Can Generate More Reviews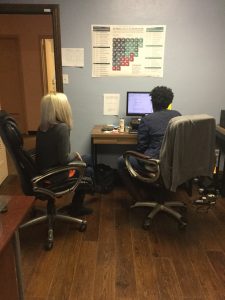 Paying for online reviews is not an acceptable practice for plumbing contractors. Google can manually penalize companies who pay for reviews and severely tarnish their reputation. Instead of incentivizing plumber online reviews, companies should instead do the following:
Ask for Them: There is no harm in politely asking customers for a review in person, perhaps after you finish your service
Email Signature Link: Embedding direct links to your review pages like Yelp, Google, and HomeAdvisor in your email signature can help generate reviews
Social Media Posts: Tweeting or posting to ask for reviews is ok to do once in awhile
Website Footer Links: Linking to your review pages in the footer of your website can help customers remember to leave a review
The process of generating reviews is going to take some time. While incentivizing reviews might be an enticing short term solution, it will actually end up costing you big in the long run. At Plumbing Webmasters, we can help you generate legitimate reviews through links, social media posts, and marketing campaigns. Invest in yourself and build a sustainable online presence that will pay off for decades.
Best Review Sites for Plumbing Companies
Google My Business reviews are the most visible out of all the review sites. These reviews become visible as soon as someone searches your plumbing company on Google. Other review sites that also generate a lot of traffic include Yelp, BBB, HomeAdvisor and Angie's List. Plumbing companies should be mindful of their reputation throughout all corners of the internet. Uploading a consistent profile with accurate NAP information can help reviewers easily find you.
At Plumbing Webmasters, we know that generating online reviews can be an overwhelming task. We try to take the stress away from plumbing contractors by handling all their internet marketing while they focus on the plumbing industry. We optimize websites and citation sources for reviews and help companies increase their reputation online. For plumber online reviews, call now at 877.388.9884