Why Plumbers Need SEO Consulting Services
In today's competitive digital marketing landscape, plumbing contractors must invest wisely in search engine optimization (SEO). Google's continued evolution of their search ranking algorithm makes SEO more of a necessity than a luxury. Plumbing companies need SEO consulting services for the following reasons:
Adaptability: Google's algorithm is always evolving, making SEO strategies fluid, and subject to change
Expertise: As a plumbing contractor, your schedule is full and you don't have time to learn the specific details of Google's search algorithm, making a local SEO consultant service that much more valuable
Performance: Understanding SEO concepts doesn't get them placed on your website, and the application of SEO takes time and attention to detail

At Plumbing Webmasters, our SEO consulting services go beyond tips and strategies. We not only consult with your plumbing company on the best marketing strategy for your goals and needs, but we actually apply that strategy with our extensive range of services. Call (877) 388-9884 for plumber SEO consulting services.
Choosing the Right Local SEO Consultant for Plumbers
With so much at stake, choosing the right SEO services is a decision of great importance. There are so many options available to local contractors, making the process of picking one, overwhelming. Plumbing companies looking to grow their online presence, and generate leads from search engines like Google, Yahoo, and Bing, should look for the following qualities in a local SEO consultant:
Affordability: Making smart investments is part of a good business model, and any SEO consulting services should be priced within a reasonable range
Authority: For plumbing companies, an SEO consultant should be an authority in the plumbing industry
Experience: One of the most overlooked aspects of good SEO consulting services is experience, not only within the SEO industry but within the plumbing industry, specifically
Results: Ask any local SEO consultant about their track record of success, as proven results are a great indicator of future success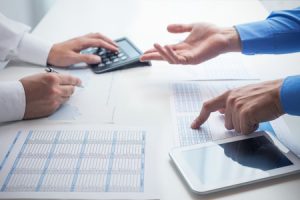 Finding a local SEO consultant that checks all four of these boxes will give you the confidence necessary to make the investment. While there are many SEO consulting services available, not as many specifically cater to the plumbing industry. At Plumbing Webmasters, we have years of experience working with plumbing contractors and helping them grow their business through online marketing. Call (877) 388-9884 for plumber SEO consulting services.
The Best SEO Consultation for Plumbers
Now that you know what to look for in a local SEO consultant, Plumbing Webmasters can tell you about the specifics of our services. We believe that SEO consultation should go beyond a basic client company relationship. We want to see plumbing contractors succeed online, and will do whatever it takes to make it happen. Our SEO consulting services include: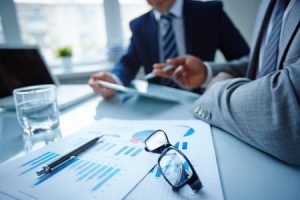 At Plumbing Webmasters, we are here to help. Leave it to us, and we will have your plumbing company website moving up on Google search results before you know it. Stop settling for cut-rate SEO consultation, that does nothing to improve your rankings and fails to generate leads for your business. Call (877) 388-9884 to further discuss plumber SEO consulting services and how it can help your company reach its goals.