As the largest social platform in the world, Facebook offers unequivocal marketing possibility. Through Facebook, you are able to reach and interact focused audiences, leading to an expanded customer base and higher plumbing lead generation rates. But Facebook offers more than just marketing. In fact, Facebook advertising services grow every year and produce more web traffic than other social platforms combined. Facebook advertising produces a controllable PPC option that gets results while still being affordable.
Over the years, Facebook has become a go-to for multiple reasons, from staying connected to advertising your business or product. However, in recent times, Facebook has decided to go back to its roots. In an effort to bring people closer together, the mega-popular social network will de-emphasize the organic reach of brands, and refocus their resources on actual people. This is not great news for plumbing companies, as the organic reach of their business pages will decrease substantially. To compensate for this loss in reach, plumbers must reallocate their Facebook resources into paid advertising for plumbers. Advantages of Facebook ads include:
Brand Development: Facebook ads promote brand development for your plumbing company
Mobile Audience: Most Facebook users access the app on their phone at some point during the day
Specific Targeting: Facebook has advanced its ability to target certain demographics through ads
Useful Insights: Facebook's Analytics tool provides detailed insights into user behavior
Plumbing Webmasters offers Facebook advertising services to contractors across the United States. Our goal is to drive relevant traffic to your website and accomplish this objective through detailed and precise ad design. Our team of advertisers has years of experience campaigning on behalf of plumbing companies, providing us with a wealth of data to aid our services. We are a company that is constantly evolving and always stay on top of the latest ad trends. To get started with plumber Facebook advertising, call us at (877) 388-9884.
Types of Facebook Ads
Facebook has evolved to offer a wide variety of advertisement types, each of which offers unique value to plumbing companies. Which ad type you select, will depend largely on your company objectives, along with its size, scope, and current market reach. The good news is that the social media advertising experts at Plumbing Webmasters can help you through every step of the process. Some of the most popular Facebook PPC ad types include:
Carousal Ads: Provides a more engaging CTA with multiple images and offers
Dynamic Ads: Allows advertisers to customize pitches for specific segments
Lead Ads: Implements lead capturing from directly within the ad
Video Ads: Improve engagement with video-based advertising
Research shows that video ads have a higher level of engagement than other types of advertising. The result should be an increase in video-based ads for plumbers. It has never been easier to record high-quality video with the advancements in technology, particularly those of smartphones like Apple iPhones, and Google Pixels. For best results, plumbing contractors should invest in a condenser microphone to improve the sound quality of videos. If you require assistance with any aspect of Facebook advertising, you can count on Plumbing Webmasters to assist you.
Branding Through Facebook Advertising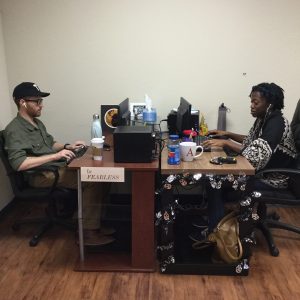 Because of the decrease in organic brand reach in Facebook's latest algorithm update, brand development will now rely more heavily on advertising. At Plumbing Webmasters, brand development remains a priority, and we exhaust every outlet through which to accomplish it. For this reason, Facebook advertising becomes a very useful tool for plumbing contractors. Using your company logo, and philosophy, we can craft ads that align with your business ideas, and work towards your defined objectives.
Running a plumbing company full time is no easy task. The added responsibility of social media advertising can take away valuable time from pressing daily operations. The solution is to invest in Plumbing Webmasters for social media marketing and advertising. Our team of social media experts will put your company in a great position to generate more leads, and as a result, increase sales conversions.
Call (877) 388-9884 for Facebook advertising services for plumbers.