Though Facebook and Twitter have been more commonly documented as marketing platforms for plumbing companies, Instagram is quickly surpassing other social media websites in popularity. 2018 is the time to follow this trend and put your plumbing business in the forefront of modern social media. Instagram includes the following marketing advantages:
Business Profile: Instagram supports business profiles which include call to action buttons
Cross Promotion: Instagram is owned by Facebook and allows users to integrate their posts across both channels
Hashtags: Engage a massive audience through public hashtags within photo captions, such as #plumbers #showerremodel #garbagedisposalrepair, etc.
Instagram Stories: Allow followers to observe your plumbing jobs through a series of sequential videos and / or photos
Maintaining your Instagram page might seem like a daunting task in between plumbing jobs. Luckily for you, Plumbing Webmasters offers full service internet marketing for plumbers across the nation. Our social media marketing is not limited to Instagram and also includes YouTube, LinkedIn and others. For Instagram marketing for plumbers, call (877) 388-9884.
Instagram Content for Plumbers
So now that you understand the value of Instagram marketing, you have to decide what types of content you'll be publishing on your business page. Instagram is a visual medium, so your options are limited to that realm. With that said, there are some very creative ways to market your plumbing company in a visual way. Some ideas are:
Images: Newer mobile devices take clear and vivid photos, suitable to be posted on IG
Memes: Believe it or not, plumbers can utilize meme's as a way to publish creative images
Videos: IG supports videos so plumbers can record jobs and promotional clips
Stories: The aforementioned IG stories are a great way to promote your brand
IG is the hottest channel in social media right now. 70.7 % of business now use the platform, and that number is expected to grow throughout 2018. As with your website, and other social media profiles, the quality of your content will ultimately determine the value of your Instagram page. Plumbing Webmasters can help you get started today.
Why Choose Plumbing Webmasters?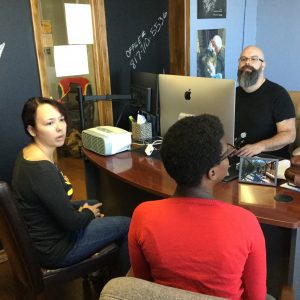 There are a multitude of companies offering Instagram marketing services. But how many of those companies specialize in marketing for the plumbing industry? At Plumbing Webmasters, we know exactly what your target audience looks for in social media content, and how to most effectively reach them through search engines.
If your goal is to start 2018 on the right note, investing in Plumbing Webmasters is the first step. Not only will we create and manage your plumber Instagram page, but we also design a website, optimize it for search, and market it through additional social channels like Facebook and Twitter. Call (877) 388-9884 for plumber Instagram marketing services.