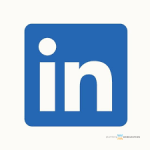 LinkedIn is an enterprise themed social media platform, designed to mirror real-life business connections. Both employers and employees can create profiles and form connections with others. For plumbers, a LinkedIn company page initiates interactions with potential customers as well as networking with other businesses within your community. To make a positive impression on consumers, your company page should promote:
Brand Awareness: A great place to brand your company in a network of businesses
Content Engagement: Another source for content sharing, and thus another chance to be indexed on Google SERPs
Market Reach: A niche market that focuses primarily on business recruitment and expansion, giving plumbing companies a chance to reach a valuable audience
Networking/Recruitment: LinkedIn marketing provides the added bonus of business networking and recruitment, giving plumbing contractors a chance to expand their business in ways that were not possible before the digital age
Company pages also serve as a window into your day to day operations, rather than just another "about-us" section. Posting engaging content, that is dynamic in nature, helps foster a culture of interaction and recency. Through this culture, consumers will be inspired to take action, and transform from a profile visitor into a paying customer. To further discuss LinkedIn marketing for plumbers, give us a call today at (877) 388-9884.
How To Create a LinkedIn Company Page
There are two types of business pages on LinkedIn, Company Pages, and Showcase Pages. A Company Page markets your business on a macro-level, while a Showcase Page targets niche markets, and focuses on individual services or products. Every business should, at the very least, create and optimize a LinkedIn Company Page. To accomplish this task, follow the steps below:
Step 1: Visit linkedin.com and create an account
Step 2: On your account homepage click the "Work" icon (a box with 6 squares) on the top right
Step 3: Input your company name, and desired URL
Step 4: Verify your authorization by checking the verification box
Step 5: Select "Create Page"
Step 6: Select "Get Started" and follow the prompts to edit your page
Your LinkedIn page's optimization process should closely mirror standard SEO protocol. Descriptive portions of your page should contain industry keywords like "plumber" and "plumbing company" as well as local keywords, including cities and states. To keep fresh content circulating on your page, plumbing contractors are urged to syndicate their blog posts, and YouTube videos through LinkedIn's share feature. For a LinkedIn Company Page, call (877) 388-9884.
LinkedIn Company Page Analytics
To measure the performance of your LinkedIn marketing, plumbers should utilize the Analytics tab on the Company Page admin center. Through this channel, contractors can gain valuable insights, including metrics and trends. Analytics can be broad or specific, measuring anything from total page views to individual post engagement. The goal of data analysis is to form helpful conclusions which can instruct future marketing decisions. Analytics contributes a wealth of information to this cause.
For plumbing companies searching for innovative ways to increase search visibility, and generate leads, LinkedIn marketing can be a great option. Plumbing Webmasters offers LinkedIn marketing as part of our social media services for plumbers. Our decades of experience marketing services on behalf of plumbing contractors gives us a considerable advantage over other marketing firms. We understand the audience you wish to market to, and how to most effectively reach them. Call (877) 388-9884 for plumber LinkedIn marketing services.