Social media makes up a large percentage of internet usage, but the way it is used by companies and brands is constantly evolving and adjusting. Social media not only helps generate leads by local audience interaction, but it also contributes to your plumbing company's SERP ranking. Moz's current Local Ranking Factors indicate that social signals are responsible for around 4% of SERP ranking factors combined. This may not seem like a substantial amount, but 4% can be the difference between securing a lead and losing it to a competitor. Therefore, social media SEO is imperative to ensure that your company's organic and PPC ads are presented as often as possible.
How Does Social Media Help SEO?
While not considered by most companies, social media can contribute heavily to your SEO strategy. Each of your social media accounts presents opportunities for your company to engage with a local audience as well as providing link-building and click-through potential. Social media helps establish your brand personality as well as extending your audience base and increasing your potential lead generation opportunities.
Each social media account owned by your business is also a contributor to your Google Homepage which is an important factor in Google ranking. Along with your company's knowledge graph, links that are relevant to your company are also presented, showing authority and dominance in your field.
When you participate in active social media, you receive each of these benefits:
Brand Expansion: When a user searches for your company by brand name, social profiles will appear on results
CTR: Companies with a strong social presence have a higher click-through rate on search results
Link Building: Your social profiles serve as established sources for quality backlinks
Native Search: Although Google is the unchallenged top search engine, individual social networks have their own search bars (most notably YouTube, Facebook, and Bing).
In 2019, SEO might be the single biggest reason to create and manage social media accounts. Since organic reach is no longer a great option for brands via social media, the focus should be redirected towards establishing a full web presence and funneling social users to your main website. Advertising is another option to take advantage of social media use, but it requires monthly payments and a reasonable budget. To further discuss how SEO impacts social media, give us a call at (877) 388-9884.
The Benefits of Social Media for Plumber SEO
The presence of a Facebook page is more valuable than Facebook itself, to plumber SEO. Why? Because Google likes to rank companies based on their reputation and standing within a local community. Because Facebook is such a popular social network and includes verified NAP information, as well as business reviews, establishing your company through that medium, helps build its reputation, which is interpreted by Google. Other social networks with good standing include:
YouTube, in particular, is a very valuable platform for SEO. Why? Because YouTube is owned and operated by Google, and appears prominently in video related searches. Despite the opportunity to rank for social media seo elements like video keywords, plumbing companies will want to be careful with how much they invest in that realm. Most high ranking videos include phrases or words like "how to" "tips" and "step by step". While these could certainly be applied to the plumbing industry, they won't attract users who are looking for actual plumbing services, and therefore lack optimal value.
How Can Plumbing Webmasters Help With Your Social Media SEO?
Plumbing Webmasters has been a leader in plumber digital marketing for more than a decade. We have worked with contractors throughout the United States to expand their brand awareness, and establish their online presence. Our social media SEO experts work collaboratively with our web design team to produce the ultimate web experience for plumbing customers. With lead generation as the #1 goal, we exhaust every channel, including social media, to improve search engine optimization for plumbers.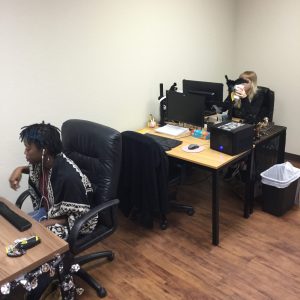 Regardless of the size, scope, and location of your plumbing company, Plumbing Webmasters can assist you and maximize your potential. We use social networks like Facebook, YouTube and Instagram to improve your search visibility, both on Google, as well as native social media searches. If you would like to learn more about how social media impacts plumber SEO, don't hesitate to give us a call at (877) 388-9884 and speak with one of our social media SEO experts today.