Twitter has cemented itself as one of the most popular social media networks in the world. The free-flow of information, news, ideas, opinions, and interaction, has created a massive marketing opportunity for plumbing contractors. With properly marketed content, Twitter can serve as an additional source of customer leads, while simultaneously building your online reputation, and increasing the likelihood of advancing on Google search engine results pages (SERPs). Call 877.388.9884 for plumber Twitter marketing. Some of the primary advantages to plumber Twitter marketing include:
Expedient: There is no quicker way to release information, than from the medium of Twitter
Interactive: Instead of a press release on paper, read aloud at a press conference, you can directly reach consumers with interactive posts that can engage people and build new relationships
Topical: Twitter and it's trending topics engage users in a way that is currently unmatched, reach potential customers at their preferred communication source
Twitter continues to ascend as one of the most popular social media networks in the world. Second to only Facebook in terms of users, Twitter offers a social media experience that is unmatched by anything else. The flow of information is at an astounding pace, and the ability to make connections with people in your industry, or elsewhere, is astounding.
How Can Plumbing Contractors Gain Followers?
Gaining followers through Twitter marketing can be a timely process, and it is important that plumbing contractors do not get frustrated by the initial slowness. There are several pivotal actions Twitter users should take to lay the foundation for future followers. Among these actions include:
Encourage Customers: Business cards, email signatures, and website footers are all great places to advertise your Twitter account, and ask nicely for customers to oblige
Follow Acquaintances: If you follow an acquaintance or friend on Twitter, there is a strong chance they will return the favor with a follow of you.
Get Verified: Request verification by following these Twitter instructions
Tweet Regularly: A once per month link to your latest blog is not going to be enough to generate followers, you should instead tweet more regularly and engage in Twitter staples like trending topics and #hashtag tweets
Twitter marketing is a powerful tool for plumbing contractors, and one that should be taken advantage of completely. The plumbing companies that embrace modern advertising, marketing, and media, will reap the rewards of business growth and financial success.
A Trusted Plumber Marketing Service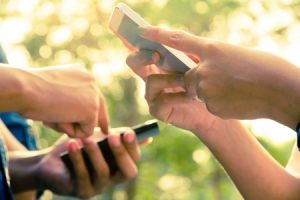 Our years of experience working with plumbing contractors just like you, gives us an edge up on other marketing firms. While they generally treat customers as another number in their file folder, we treat plumbing companies in a more personal and understanding way. We take this partnership very seriously, and define ourselves only by the ultimate success of our clients.
At Plumbing Webmasters, we believe in the power of small businesses. With modern tools like Twitter marketing, small businesses have more of a platform than ever before to advertise their services to a mass audience, at a reasonable price. If you would like to take your plumbing company to the next level, consider speaking with Plumbing Webmasters. Call 877.388.9884 to discuss plumber Twitter marketing.