All types of options exist when it comes to link building for plumbers. The tactics used to build website links have been controversial, dating back to Google's inception. Since then, Google has levied multiple penalties against link-building schemes and link spam. In addition, they may apply a manual penalty to any website that builds malicious links.
Still, plumbing companies need links to rank on search engines. Building solid backlinks that satisfy user experience and fit within Google's guidelines is key. So what are the qualities of a strong backlink for plumbers?
1) Anchor Text
Anchor text refers to the portion of the text that links to another website. For example, strong backlinks have topical anchor text like plumber, plumbing, or plumbing contractor. While anchor text tells Google about the link's relevance, it can also indicate spam. For example, plumbers with thousands of the exact anchor text links are likely to get hit as spam.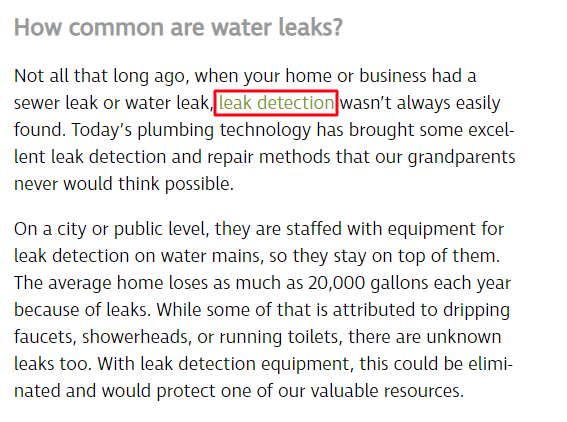 If you plan to manually link back to your website, be careful with the anchor text. Google's Penguin update cracked down on manipulative spam links. It's best to produce content worth linking to and then allow it to earn keyword-rich anchor text on its own.
2) Domain Authority
Since Google provides no metric for link quality, plumbers must rely on 3rd party platforms like MOZ. MOZ's Domain Authority metric has become generally accepted as a sign of domain quality in the SEO industry.
There's no way to influence your DA directly, but receiving inbound links from other websites with higher DAs will undoubtedly help your cause.
The goal is to continue earning inbound links from authoritative domains that will boost your own site's DA when done consistently. However, be careful of manually building links to your website, as Google will police any manipulative tactics.
3) Relevance
While anchor text and DA are necessary, their value is somewhat conditional. For either of those qualities to be considered legitimate by Google, the inbound link must originate from a topically relevant website.
As a plumber, receiving a link from an e-commerce jewelry store won't help much — even when the link has appropriate anchor text and a high DA. This stipulation allows Google to gauge the legitimacy of a link more appropriately and how helpful it will be to visitors of the linking domain.
Companies can't always control where their inbound links originate. As a result, there are instances in which competitors will deliberately plant links from irrelevant websites to hinder your ranking potential. This tactic is a negative SEO attack, but Google typically ignores these links rather than penalizing them.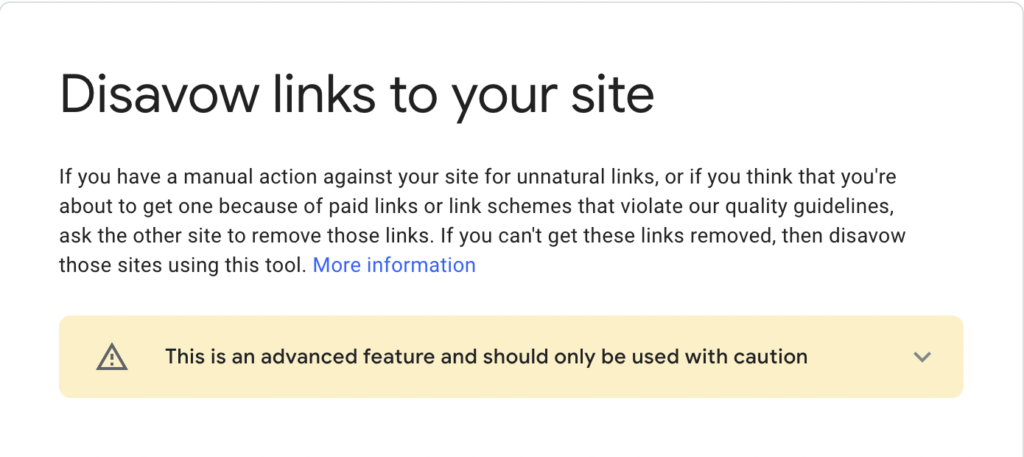 If you are still unsure if these links are suppressing your rankings, you can always utilize Google's disavow backlinks tool to ensure those links don't hurt your site.
How Google Measures Link Quality
Google suggests that links should form naturally from your content and that you shouldn't seek links from 3rd parties. The lone exceptions are NoFollow links that you get from local directories and social media profiles.
It's also considered justified to garner links from local chambers of commerce and other reputable organizations. Of course, they don't precisely reveal how they measure link quality, but you can use common sense and 3rd party link metrics from Moz and Majestic.
Which Links Help SEO for Plumbers?
Getting links from trusted and reputable websites is the best way to improve rankings for SEO. Plumbing companies should also have links from topically relevant websites like other plumbing companies and plumbing suppliers.
Getting links from irrelevant sites points to spam, which Google ignores or penalizes. Typically, websites with high ratings on Moz (Domain Authority), and Majestic (Trust Flow), transfer the most potent SEO juice.
Follow vs. NoFollow Links
Google implemented a system to separate organic links from those added manually. NoFollow links come from directories where anyone can create a listing. Since these links garner manual creation, they can't be considered an endorsement from the website.
Still, Google counts these links as a "hint" instead of a full endorsement. In contrast, DoFollow links transfer 100% link equity since the webmaster must place the link themselves.