Google Ads has long been considered the unrivaled champion of PPC platforms. According to reports, that could change in 2020. Bing Ads are expected to take a major step forward this year and plumbers would be wise to take notice. Plumbing Webmasters offers Bing Ads management as part of our PPC advertising services. We're ready to help your company increase search visibility and generate more leads. Offhand, some of the advantages to Bing Ads include:
Affordable: No minimum fee for Bing advertisers, and an adjustable budget in which you only pay for clicks
Customizable: Target local communities, specific devices, and specific age demographics
Measurable: Test and track keywords, bids, and time periods, and gather valuable marketing data for future campaigns
But Google Ads offer the same advantages, right? Yes and no. Bing has less competition for ad space, making a given keyword's cost per click more affordable than it would be on Google. It would be foolish to think the level of traffic is comparable because it simply isn't, but that doesn't make Bing a fruitless effort by virtue of being a distant 2nd. If you'd like to learn more about Bing Ads management for plumbers, give us a call at (877) 388-9884.
What Makes Bing Ads Unique?
There's no discounting Google Ads as the premium PPC service on the internet. After all, Google accounts for an estimated 77% of all search queries, an astounding level of dominance over competitors. But there's reason to believe the value of Bing advertising space will be increasing in 2020 if it hasn't already. Some of the qualities that make Bing Ads unique include:
Audience: Bing users spend more money than the average search engine user
Features: Bing has already added several new features, and plans to add more
LinkedIn: Bing is owned and operated by Microsoft, which also owns this popular social platform
Microsoft: PC's which come pre-installed with Windows, have Bing as their default search engine
Users of this Microsoft-operated search engine have long been known to spend at a higher rate than the prototypical search engine user. With this in mind, CPA's are projected to be better than they would be on Ads. So while Google has many more users, the ones who do use Microsoft are valuable and are considered high-quality traffic. Make no mistake, Google Ads will never be dethroned, but it could have its first challenger in 2020.
Why Plumbing Webmasters?
As a plumbing contractor, running a business full time is stressful enough. To add PPC management to your daily activities could prove overwhelming, and ultimately detract from all aspects of your operation. For a marketing company that you can trust, choose Plumbing Webmasters. We are unique in that we focus specifically on your industry and have years of data to use while developing your PPC campaign. We make data-driven decisions that have a proven track record of success.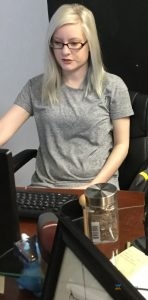 Choosing how to distribute your marketing dollars is never an easy decision. After all, there's search engine optimization, web design, social media advertising, and various other channels. But what if you could get all of those services in one place? And what if that one place also happened to focus specifically on the plumbing industry? With Plumbing Webmasters, you get the best of all worlds. Call (877) 388-9884 to get started with Bing Ads management today.