A pay-per-click advertising campaign is only as effective as its landing page. A landing page is the destination users reach after clicking on your paid advertisement. It can also refer to any URL destination to which a user is linked, be it paid advertising or otherwise.
Well-optimized landing pages possess these crucial qualities:
Call to Action: A piece of content that induces the user into taking action, i.e. phone number, email, or subscription link
Measurable Conversion: A defined objective that can be measured and modified
Site Speed: Fast loading times to hold the attention of a busy internet user
Visual Appeal: A well-designed, and visually engaging, web page
Landing page optimization goes hand and hand with conversion rate optimization. You can launch the most detailed PPC campaign and target the perfect keywords, but if users lose interest after clicking the ad, it will all be for nothing. To learn more about landing page optimization for your plumbing company's PPC ads, give us a call at (877) 388-9884.
Mobile Landing Pages for Plumbers
Most users who access your website will be doing so on a mobile device. For this reason, your landing page must be mobile optimized. Plumbing Webmasters designs each of our client's landing pages with responsive design, allowing them to display optimally across all mobile devices. Elements of a mobile landing page should include:
Click to Call: A phone number link that connects the user's cell directly with your office is known as click to call functionality
Condensed Material: Copy should be shortened to ensure users can view all the necessary information on their mobile screen
Location Specific: Mobile landing pages should target users in your geographic service area
Simple Navigation: Users should be able to navigate your mobile page seamlessly with their thumb
Attention spans on mobile are even shorter than desktop. Users on the go like to stay moving, and any detriment to their fast-paced lifestyle will cost your company in revenue. The more quickly you can urge the user to complete a call to action, the more efficiently you will convert them into new plumbing leads.
Measuring and Improving Landing Pages
We talked briefly about measuring your landing page conversions. To expand on that concept, consider the benefits of collecting data. By defining a goal, and measuring that goal in real-time, we can make continuous improvements to our landing page. With the help of Google Analytics and Google Search Console, we can measure the funnel that starts on a PPC ad and ends with a call to action.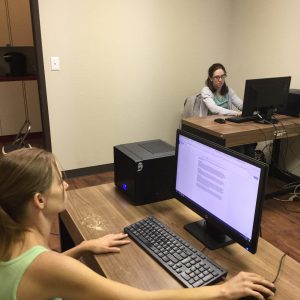 The more specifically we can break down points within the conversion process, the better chance we have to make useful corrections. Plumbing Webmasters is a one-stop shop for all your plumbing internet marketing needs. To discuss landing page optimization and how it can improve your plumbing company's PPC conversions, give us a call today at (877) 388-9884.