To most effectively advertise your plumbing services to a target audience, you must measure the performance of your current ad campaigns. Plumbing Webmasters can help you accomplish this task through advertising analytics. This service measures and analyzes advertising performance in real-time so that plumbing companies can make adjustments to their ad campaigns on-the-fly. Due to advancements in technology, and consumer behavior, each digital action is measurable in today's marketplace. With this in mind, advertising analytics consists of:
Attribution: Tracing output to an advertising source
Allocation: Redistributing resources based on ad performance
Data: Accumulating measurable information
Optimization: Improving ad campaigns on-the-fly
One important element of analytics is sample size. To draw a meaningful conclusion about an advertising campaign, one must accumulate a sufficient amount of data. Limited data can project unsustainable trends, and promote delusions of grandeur. For campaigns in which not enough data is accumulated, you can always tap into past campaigns, or competitor campaigns, to get a macro-level picture of the target market. Plumbing Webmasters will help you through every step of the process. Call (877) 388-9884 for plumber advertising analytics.
Adjusting In Real-Time
The days of letting an advertising campaign "play out" are dead and buried. With up-to-the-second consumer tracking, companies can make adjustments in real-time. We previously mentioned that small sample sizes can project deceiving trends, but there are also cases where alot of data can build up quickly. In cases like this, it would be foolish to ignore the trends in front of you. Examples of real-time adjustments include:
Aggression: If campaigns are reaching consumers but at a slow pace, reign in your urgency
Market: If the fish aren't biting in a certain location, it's time to vacate
Opportunity: If a superior option presents itself, re-route your ad campaign to take advantage
Resources: If the analytics indicate the need for resource reallocation, make the move
Walking the fine line between sample size and action can be a difficult task. This is especially true if you are advertising on your own, without the help of a marketing and advertising company. With that said, it can be hard to trust advertisers in today's market. They are a dime-a-dozen, and often make promises they can't possibly deliver. Furthermore, they are often out-of-touch with the plumbing industry and the contractors that work within it. The good news is Plumbing Webmasters specializes in internet marketing for plumbers, and can help you get started with advertising analytics today.
Analytical Tools for Plumbers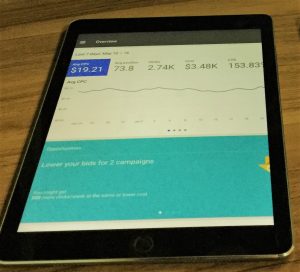 The most prominent and renowned digital analytics tool is Google Analytics. This free tool from the world's top search engine provides invaluable insights to advertisers. Through the dashboard, companies can track each advertising campaign and use the information to instruct adjustments in their strategy. Depending on the type of advertising you are pursuing, other analytical tools exist. Some of the more popular ones include Bitly, Piwik, Clicky, and Open Web Analytics. Plumbing Webmasters can help you make use of the tools that best suit your company and its needs.
There is no shortage of advertising companies available to plumbers. With many options comes a lack of overall trust, and a difficulty in making a final decision. How can you know which company is better than the next? It's not easy. The problem for many contractors is that advertising companies don't understand the plumbing industry or its target audience. At Plumbing Webmasters, the opposite is true. We have been working in this industry for years and know precisely how to reach consumers through advertising campaigns. Call (877) 388-9884 for plumber advertising analytics.