Before plumbers can market their services to audiences they must know who their audience is. Audience research is certainly the first step to content marketing but also to advertising and marketing in general. Plumbers should ask and answer some basic questions about their target audience so they understand who they are marketing to and how they can most effectively promote services to them. Some questions include:
Where is my audience online?
What type of content does my audience most regularly consume?
What are the general needs of my audience?
What are the general demographics of my audience?
There is no way to pinpoint an exact audience profile. After all, we are dealing with groups of individuals. Each person will have a slight variation in their behaviors, needs, demographics etc. The goal is to find relevant trends that can allow us to craft content in a certain voice or style, that caters to a certain range of needs and is distributed through a defined group of channels. For plumbers, one example of a demographic is homeowners who typically require a trusted plumber to call upon as needed.
Social Media for Plumber Audience Research
Aside from customer surveys, social media is the best tool to research your audience. Facebook, Twitter, Instagram, YouTube, Reddit, and LinkedIn are goldmines for consumer information if properly utilized. This avenue is most useful when your plumbing company has established social media profiles on each of these platforms. Not all plumbers will have Twitter accounts, LinkedIn accounts, or Reddit accounts, but every plumber should have Facebook at the very least. Some ways to gain audience insights via social media include:
Analyze Content: Check on the content shared by your customers and / or followers as it can provide insight into their mindset
Evaluate Data: Most social platforms have built in tracking and analytics systems to see how users engage with your content
Review Followers: See who your customers are following on social platforms, as that can help define their interests
Track Mentions: Most social platforms have a mentions filter system which allows your company to see what users are saying about your business
Social media is a valuable audience research tool for plumbers. It provides a wealth of consumer information right at our fingertips. How this information is evaluated and processed can ultimately determine marketing and advertising strategies. There has never been more access to information than their is in 2020. With that data comes added responsibility as plumbing companies must allocate the necessary resources to account for this surge in consumer access. Having a digital marketing agency to guide you can be helpful.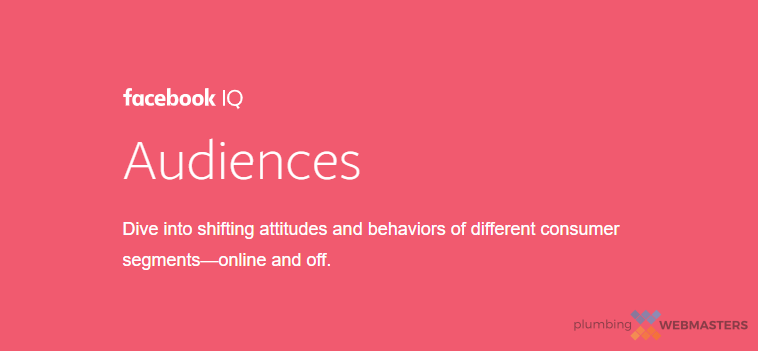 Applying Audience Research for Plumbers
Generating the data is step one and evaluating it is step two. But the third and perhaps most important step is the application of this data into action. This can be achieved by developing a consumer profile and fine tuning your campaign to cater to this ideal customer. One obvious factor is location. As a local plumber, your consumer profile will be a homeowner within your primary service area who is searching for plumbing services on Google. You can then shift your attention towards reaching this consumer through SEO.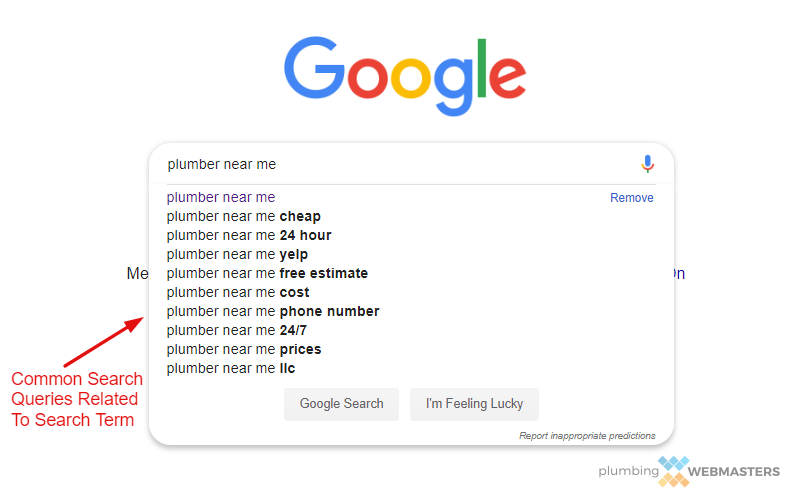 Content Marketing, Search Engine Optimization, and Pay Per Click Advertising are a few of several ways to reach a target consumer. As the internet evolves each year, new ways to reach potential customers emerge. Having a digital marketing agency in your corner to guide you through this process can be what separates you from your competitors. Whether it's the design of a custom website, the optimization of local content, or the advertising of targeted campaigns, Plumbing Webmasters is here to help.
Call (877) 388-9884 to Learn More About Your Plumbing Audience