A term you might hear among marketing professionals is; call to action, often abbreviated as CTA. The object of a CTA is to encourage consumers to complete a desired action. This can manifest itself through various digital channels, each of which share a common goal of lead generation. CTA's prompt a simple internet user to perform an action that furthers the conversion process. Examples of CTA's for plumbers include:
Contact Form: Submission of a completed contact form with text fields
Email Subscription: A "subscribe" button which automatically puts users on a mailing list
Phone Number Link: A clickable phone # for mobile users
Website Visitation: Referrals from external sources (social, paid ads, etc.) to a primary site
Tools like Google Analytics allow web developers to track completed calls to action. This helps gauge the effectiveness of your CTA and whether or not it needs to be improved. Tracking and analytics have made CTA's a much more data-driven element and one that can be altered appropriately based on quantitative analysis rather than guesswork. To add a call to action to your plumbing website, give us a call at (877) 388-9884.
Components Of An Effective CTA
As is the case with other marketing concepts, effective calls to action share common traits. There's ways of noticing right away whether or not a CTA has a chance to be effective or not. Some of this projection depends on audience research — in other words; knowing your market. For plumbing companies specifically, effective calls to action tend to share the following qualities:
Clarity: Easy to understand
Incentive: Worth the user's time
Simplicity: Devoid of excessive elements
Urgency: Encourages prompt action
These concepts apply regardless of where your CTA originates. That means a PPC ad with a phone number button should share the same traits as a website with a contact form. If the result is increased conversion rates, the CTA is successful. That's why our emphasis on tracking and analytics is so critical — so that we can determine whether or not to make changes in real-time.
Calls To Action In Context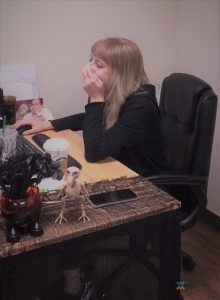 Plumbers market through various digital channels. With Plumbing Webmasters, you have the choice of a monthly plan (MTM) or a pay per lead plan (PPL). Either way, you'll receive SEO services, content marketing, website design, and NAP citations. Calls to action can and will be applied to all of those. We also offer add on services including PPC management, Facebook marketing, Righteous Reviews (website plugin for customer reviews) and virtual office space.
Plumbing Webmasters is a one stop shop for all of your internet marketing needs. We cover the full digital spectrum, incorporating CTA's through each of your marketing channels. You are never locked into long-term commitments, regardless of if you choose the MTM or PPL plan. We are so confident in our services, that we expect you to keep coming back for more. To learn more about CTA"s for your internet marketing campaigns, give us a call at (877) 388-9884.