What is Schema.org for Plumbers?
Schema.org refers to a semantic vocabulary of microdata tags used by web developers within a website's HTML code. The purpose of this vocabulary is to more effectively communicate website information to search engines which, as a result, can present more optimal results to their users. Schema.org started as a collaboration between the major search engines including Google, Yahoo!, and Bing, as an initiative to improve data exchange between websites and search engines.
If you notice certain results on Google display like additional elements like 5-star ratings or publication dates, the corresponding page has utilized schema markup.  Plumbing content that is "marked up" appears underneath the page title on a search result.
Examples of schema markup include:
Aggregate Ratings: The 5-star rating for your plumbing company based on cumulative reviews
Contact Information: Name, address, and phone number for your main office
Services: Individual plumbing service pages (i.e. slab leak repair)
Videos: Video content embedded on your website
By using structured data with Schema.org, you are helping major search engines such as Google read, evaluate, and rank your page accordingly. Because structured data allows search engines to more accurately evaluate your page content, pages featuring the vocabulary are typically favored with higher search engine rankings. Additionally, using schema markup opens your website up to the SEO goldmine of rich snippets for plumbers. Rich snippets allow search engines to display "richer" and more visually appealing results for your website. For example, when you list the services your plumbing company provides on your website's services page, marking up those services will display them individually as an extension of your search result.
How Structured Data Helps Plumbing Contractors
When potential clients search for local plumbers in your service area, Google can display your plumbing company home page, with each individual service listed below, right there on the search engine results page. Unsurprisingly, this additional information adds appeal to your search result, increasing click-through rates (CTR) and inspiring conversions. Plumbing customers usually have some idea about the service they require. Whether it's a slab leak repair, or leaky faucet repair, seeing a link to their necessary service right on the results page really makes a big difference. Consider the many advantages to schema markup for plumbers:
Click Through Rate (CTR): Increase CTR with a more aesthetically pleasing search result
Conversion Rate Optimization: Inspire conversions by displaying more information
Niche Marketing: Appeal to niche customers searching for a specific plumbing service
Search Visibility: Increase your chances of ranking well on search engines, and displaying appealing results
At Plumbing Webmasters, we offer a variety of services, from website design to content marketing and social media marketing. We always incorporate schema.org into our HTML, and with expert web designers on staff, we ensure the structured microdata is incredibly pleasing to the eye. Implementing schema markup for plumbers is only one of the ways we increase your rankings on search engines, but it is an under-utilized technique that can make a tangible difference. If your mission for 2020 is to outrank competitors, you should be exhausting every option available. We offer free competitor website evaluation, to identify areas where improvement is necessary. Our business is designed to maximize ROI for your plumbing company. Call us today to get started, at (877) 388-9884!
Google and Structured Data
Schema.org vocabulary was created by a collaborative community made up of web professionals from companies such as Google, Microsoft, Yahoo!, and more. The goal of schema.org vocabulary is to enhance the experience of search engine users while making it easier for websites to market their services to relevant consumers. You can learn more about Google's preferences for structured data in their Introduction to Structured Data guide. You can also test your website's usage of the microdata vocabulary using Google's Structured Data Testing Tool. Although Google has made it easier to implement microdata tags with their Structured Data Markup Helper, Plumbing Webmasters still strongly recommends the assistance of professional web designers. Call our experts at (877) 388-9884 to get started.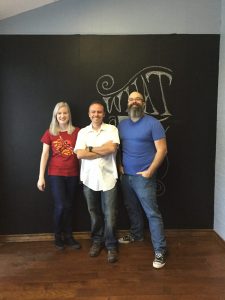 Structured microdata is often underutilized due to its complex nature. To the average at-home web developer, the implementation of microdata tags can be overwhelming. However, with a company like Plumbing Webmasters assisting you, your website will be fully equipped with schema markup. We pride ourselves in our dedication to increasing search visibility, conversion rates, and market reach for our plumbing clients. If your goal for 2020 is to dominate online search results, the time is now to invest in Plumbing Webmasters. Our expert team of designers and SEO consultants will eagerly help you explore every available option for competitive advantage. We have years of experience working with local plumbing companies like yours, so we understand the market, and we how to appeal to your target audience.
Call the Plumbing Webmasters today at (877) 388-9884 to get started!