Plumbing companies often serve multiple areas. Whether services span across regions, cities, states, or zip codes, marketing to multiple locations presents challenges. At Plumbing Webmasters, we utilize AreaServed schema markup on clients' websites that require expanded market reach. Using this structured microdata, your website is effectively marketed to each area in which you serve.
Advantages to AreaServed schema markup offers a multitude of advantages including:
Condensed Marketing: Use singular concepts for multiple geographic locations
Local SEO: Appear on local search results for multiple locations
Search Visibility: Enhance search results by communicating services to Google
Mobile searches have long since surpassed desktop. Most local search users are looking for businesses within their general radius. When they need a plumber, Google is the most likely place they'll look. While websites were once limited in their market reach, structured data, and more specifically, scehma.org has revolutionized internet marketing. Plumbing companies can now appear as local in multiple areas. Call (877) 388-9884 for plumber AreaServed schema.
How Plumbing Contractors Can Define Their Service Market
Plumbers are often faced with tough decisions when defining their service area. How to balance market reach, with practicality, is the ultimate challenge. Through analytical research, companies can make data-driven decisions for service areas, based on projected ROI. After all, the return on investment is the driving force of your business, and proper optimization makes it much easier to generate quality local plumbing leads.
Some of the factors to consider when defining your plumbing service radius include:
Competition: Analytics can provide us information as to which areas have the most competition, and the least
Expansion: Well calculated brand expansion to surrounding areas can help grow your plumbing company
Opportunity: Again, numbers can show us areas that might have a higher demand than supply
Radius: Expansion is great, but contractors must ensure each location is a practical target in terms of driving distance
AreaServed schema markup helps increase traffic in various locations. Optimizing a website for only one city or state can cost your business a chance to capture reachable consumers and expand your business in a way that was once not possible. Advertising for plumbers also heavily benefits from localized optimization. The trend of mobile search will only continue to ascend, and potential customers will be accessing your company website on their smartphones. Plumbing Webmasters helps you ensure they are intrigued by what they find.
How Many Areas Should Plumbing Companies Market To?
Market research and analytics will be the ultimate factor in choosing how many areas to market toward. Plumbers most commonly target their base location, along with areas within a 15-25 mile radius. That can include counties, cities, towns, or portions of each. Other factors to consider include competition level, demand, and opportunity, as well as your company's pre-established reputation in a given area.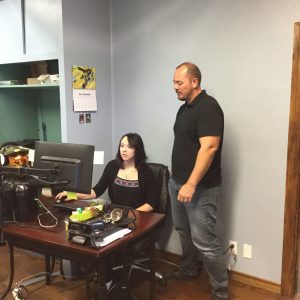 Part of the brand development process can include service location expansion. If you are locally recognizable, perhaps you want to extend your notoriety to a larger radius. Plumbing Webmasters can help you complete this objective with our schema markup services. We implement AreaSearved schema on your website so that you can market plumbing services in multiple locations. Call (877) 388-9884 for plumber AreaServed schema markup!