Canonicalization is the deceleration of a specific URL as the master copy of a website page. Plumbing websites that have multiple pages with identical or similar material can identify one of them as primary. The purpose of this action is to communicate to search engines like Google, which page should be prioritized in search results. Canonicalization is utilized for several reasons. Some of them include:
Duplicate Content: The primary reason for using canonicalization is to prevent your website from having duplicate content, and thus communicating to Google which of the similar pages you want to be indexed for ranking
Site Crawl Optimization: Canonicalization makes it easier for Google and other search engines to crawl your website, and puts your unique content at the forefront of your crawled content, rather than redundant material
Redirection Alternative: 301-redirects send users from one URL to another, while canonicalization simply encourages them to visit a specified page
Prevention of diluted rankings is the prime function of canonicalizing URLs. Leaving duplicate content unattended can confuse search engine crawlers and force your own pages to compete against one another. This result is less than optimal, and it can be detrimental to your SEO plan. Duplicate content is not always intentional. In fact, it often is not, which is why a duplicate content check is recommended. Content that has been duplicated can stem from multiple origins including content copied to another site, newly made pages with transferred content, and even improperly embedded or shared content. Call (877) 388-9884 to learn more about canonicalization for your plumbing company.
Canonicalization vs 301-Redirects
Confusion exists about the differences between canonicalization, and 301-redirection. Though similar concepts, they are not identical and have important distinctions that should be noted. From a broad perspective, canonicalization keeps pages active, while 301 redirection virtually eliminates them. 301's are more commonly used because they maintain link equity and alter server response. Compare and contrast the techniques below:
301-Redirects
Default Method
Domain Change
Expired Content
Page Replacement
Canonicalization
Avoid Duplicate Content (But Maintain Pages)
Dynamic URLs
Multiple Domains
Choosing the right method for your situation requires some knowledge of SEO and web development. The differences between the two concepts are often subtle and depend largely on variables to your specific situation. The best course of action is to invest in an internet marketing company like Plumbing Webmasters. We will help you determine the best actions to take, and put your website in the best position the succeed. Call (877) 388-9884 for canonicalization services to ensure your plumbing company has the best, most unique content possible.
Canacolization Services for Plumbing Contractors
Plumbing companies looking to fully optimize their website for Google search should invest in internet marketing services from Plumbing Webmasters. Canonicalization maximizes SEO potential and prevents duplicate content issues which, if left unattended, can cause indirect ranking drops, and force two or more of your own pages to compete against one another. Contact us today to learn more.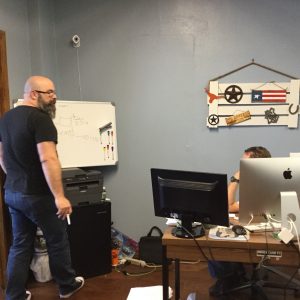 Our services expand beyond URL declarations, as we consider ourselves an all-inclusive internet marketing service. We offer website design, search engine optimization, pay per click advertising, and social media marketing, all for an affordable price. Best yet, we specialize in plumbing contractor marketing, with decades of experience promoting services in this industry and accumulating massive amounts of data to support it. Call (877) 388-9884 for canonical services for your plumbing site.