Why Plumbers Should Want Featured Snippets
Featured snippets are special blocks of text that appear at the top of Google search engine results pages (SERPs) that display an answer to a question asked in the corresponding search query. Google explains how these summaries are generated on their Search Console help page. Featured snippets provide plumbing companies with the following advantages:
Authority Building: When people say "I'll Google it" they generally have a question in mind, and if your website is displayed as the immediate answer to that question, it makes your plumbing company an authority
Increased Visibility: Having one of your pages marked for a featured snippet propels your website to the very top of SERPs, effectively providing you with the #1 result
Featured snippets are a kind of prize for plumbing websites. If you can prove to Google that you are worthy of a featured snippet, you know that you are on the right track for your internet marketing campaign. There is so much competition for the #1 Google spot, that getting there will always be a major accomplishment. Call 877.388.9884 for plumber featured snippets optimization.
How Can Plumbers Generate Featured Snippets?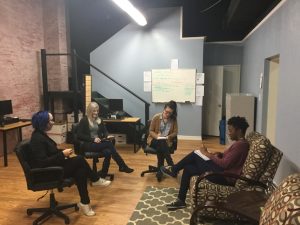 There is no way to specifically mark your page for featured snippets. Google determines pages that are worthy of these snippets through their own evaluation program. With that said, plumbing contractors can still take several steps to give their website the best chance of earning a featured snippet. Some of the ways you can optimize your page for snippets include:
Content Formatting: Plumbing contractors should try formatting their content as a question and answer, so that Google can market the answer portion as a featured snippet
Keyword Research: Using various keyword research tools like Google Keyword Planner and Moz Keyword Explorer, plumbing contractors can determine services that have low competition for featured snippets
Reevaluation: If you have content already formatted as a Q and A, reviewing and revising the content to more effectively answer the question gives you a better chance at a featured snippet
There is no magic button to generate featured snippets for your website. Producing content that informs users about a subject is the best way to earn a featured snippet. For plumbing contractors looking for a specific example, consider this search query; "what are the signs of a leaky faucet?". Answering this question on your faucet repair service page, can help you earn a snippet at the top of Google search results.
Enhanced Content for Plumbing Company Websites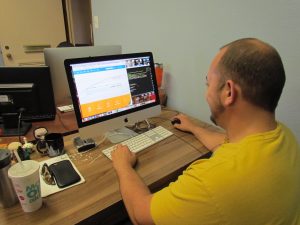 If you are a plumbing contractor looking to jump the Google rankings with a featured snippet, you might be thinking "how will i ever generate enough content to rank?". At Plumbing Webmasters we have the solution. Our team of content writers develop content specifically for your website, and implement the best SEO practices available. Our writers produce content with the intention of informing users about your services, and ranking you at the top of Google SERPs.
Plumbing websites that rely on outdated SEO techniques are damaging their entire marketing campaign. The longer you go with using manipulative tactics like keyword stuffing and link spamming, the longer you will sit in the abyss of search engine rankings. Invest in modern SEO with Plumbing Webmasters, and let us produce high quality content that will earn your website a spot at the top of Google SERPs. Call 877.388.9884 for plumber featured snippets optimization.