Plumbing websites can use the schema.org tag vocabulary to "mark up" certain elements of their website. As a plumbing company, services offered should be highlighted and marketed to searchers. By using schema markup for your services, you can communicate to search engines which specific services your plumbing business offers, and they can subsequently market those services to their users.
Examples of plumbing services that should be marked up include:
Bathroom/Shower Remodeling
Garbage Disposal Repair
Main Line Leak Repair
Slab Leak Repair
Sewer Repair
Kitchen Remodeling
Emergency Repair Services
Individual service marketing can help you reach niche customers who know exactly what they need from a plumbing service. Schema markup allows individual services to be displayed on search results, underneath your primary website link. As a result, when a user searches for "slab leak repair near me" your website has a greater chance of displaying due to its markup microdata. Call (877) 388-9884 to learn more about schema markup for your services and how the coding technique can boost your SERP appearance.
How Specific Should Plumber Services be?
The specificity of your plumbing services depends on multiple variables including the size of your company, the region in which you operate, and the available keyword opportunities. For top-level pages, plumbers generally offer residential plumbing and/or commercial plumbing. Subpages of those will be more specific, with topics like faucet repair, mainline leak repair, etc. Consider the hierarchy below for a better understanding:
Main Pages: Your home, contact, and about pages are considered primary pages, on which you can apply schema markup
Parent Pages: The top level of your service pages including residential and/or commercial
Sub/Child Pages: The subcategories of your services where you can optimize for more niche keywords
For optimal user experience, your website's hierarchy should be instructive. Both search engines and their users should be able to understand the relationship between pages, and their subpages. The more effectively your website is marketed to searchers, the more relevant your traffic will be. As we know, relevant traffic has higher profitability of sales conversion, and that is the ultimate goal, after all.
Is There a Service Limit for Plumbing Companies?
Plumbing Webmasters places no limitations on the number of services a company can offer. We scale your website according to your business needs and are happy to accommodate the specific requirements of your company. We will never urge you to compromise. Since we use WordPress to design each of our client websites, we have the flexibility to construct a wide range of website sizes, from small to large. Our expert web design team works tirelessly to put your site in the best position to succeed.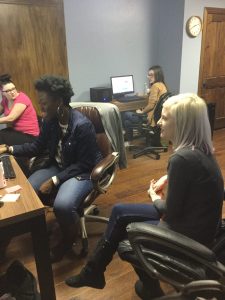 Plumbing companies that succeed online make good marketing investments. Through ROI measurement, plumbers can calculate the performance of their current marketing strategy. If it turns out that your marketing campaign is failing to meet expectations, it might be time to make a change. Plumbing Webmasters is happy to help get your internet marketing campaign back on track. In addition to schema markup services for your main service pages, we offer markups for areas served. Call (877) 388-9884 to speak with our marketing team today!