Traditional water damage is problematic, but sewage damage may be even worse. Sewage contains bacteria that can become a health hazard to residents and / or occupants. Sewage backups happen fairly frequently, creating opportunities for water restoration companies to get more jobs. With Plumbing Webmasters Pay Per Lead marketing, you can receive sewage removal leads on a PPL basis. Advantages of PPL include:
Analytics / Tracking: Attribute leads to their source
Internet Marketing: Receive a full range of online marketing services
Risk Departure: Prevent the inherent risk of negative ROI by paying only for results
The main question we receive from restoration companies is "how do you know which leads are coming from where?" The answer lies in analytics and tracking. We use tracking technology to trace leads to their source, protecting you from unnecessary spending. If a company finds about you from a friend or family member, you will not have to pay for that lead, as it is not attributed to us. In contrast, if a consumer clicks the phone # link on your website, we'll be able to track the calls origin, and you will be charged for that lead. Call (877) 388-9884 for sewage removal leads.
Where Do Sewage Removal Leads Come From?
Many leads come from organic search. Others come from PPC advertising campaigns, as well as internet directory listings. The best way to increase leads is to enhance search visibility and overall online presence. Plumbing Webmasters can help you do both with our internet marketing services. We have decades of experience managing the online marketing campaigns of plumbing contractors and more recently; restoration companies. We establish your presence through:
Digital Marketing
NAP Citations
Social Media
Website Design
Most leads in today's market will originate on mobile devices. Since most internet traffic, in general, is from mobile users, it make sense why they would account for the largest percentage of consumers. We try to make connecting with them a seamless process by implementing click to call functionality on your website. Mobile users browsing your site can click a phone # link, and be connected directly to your office line.
How Can Content Marketing Improve Sewage Leads?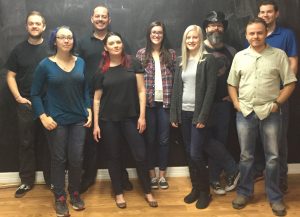 Lead quality tends to vary by the company producing them. For businesses that generate "shared" leads, they are usually lower in quality, and lack the conversion potential of exclusive leads. In contrast, exclusives are harder to come by, but have much more value. Well-written content that adheres to Google's Quality Guidelines helps attract the right kinds of consumers. You want your website to explain services offered in a clear and user-friendly manner. Keyword stuffing should be avoided at all costs.
For many sewage removal companies, web content is lacking in quality. This is generally due to poor investments, and a misallocation of resources. Low-end marketing companies will fill client websites with automated content that doesn't read well. As a result, bounce rates increase, and conversions decrease. Worst of all, most services charge a monthly fee, so you end up paying for basically nothing. With Pay Per Lead services from Plumbing Webmasters, you pay only for results! Call (877) 388-9884 to generate sewage removal leads!