Water restoration companies looking to improve their online presence must utilize social media marketing. While the prospect of managing accounts on multiple social media platforms, in addition to running a full time restoration business, can be daunting, you don't have to do it on your own. At Plumbing Webmasters, we offer social media marketing services for restoration companies throughout the United States. Among the social platforms we manage on your behalf include:
Facebook
Instagram
LinkedIn
Twitter
One of the most important aspects of social media management is consistency. That means having consistent NAP information on all profiles, a consistent logo and about-us section, and posting consistent content to each platform. According to Moz"s 2017 Local Ranking Factors, social signals help influence ranking. At Plumbing Webmasters, we will work directly with your team to formulate the ideal social strategy that can advance your restoration company in 2018.
Call (877) 388-9884 for water restoration social media marketing.
Growing Your Social Media Brand
Brand development is one of the most important aspects of social media. Each platform serves as a channel to develop brand identity, encourage customer growth, and establish authority within your industry. With this in mind, you'll want to have a strategy to adhere to, BEFORE you start implementing content. New restoration companies may find it difficult to grow their following at first, but can make good progress with the help of Plumbing Webmasters. Ways to enhance social outreach include:
Content Curation: Sharing external content that is industry appropriate
Performance Tracking: Utilizing native analytical tools to measure production
Scheduled Posts: Consistent posting based on a pre-determined schedule
User Engagement: Interactions with other users and brands, which promotes growth
Too many companies make the mistake of post automation as part of their social media strategy. Users are able to distinguish automated content from original, hand-crafted posts. Research shows the latter receives a higher level of engagement, and subsequently encourages growth. Spam has become a major hindrance to the social media experience, and platforms are adjusting their algorithms to promote worthwhile content, rather than mindless drivel.
The Value of Social Media Presence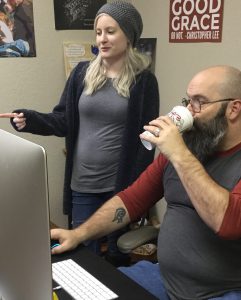 Most of your customers, both current, and prospective, are on some form of social media during the day. Whether it is Facebook, Instagram, Twitter, LinkedIn, or YouTube, depends on individual preference. One undervalued aspect of social presence, is its contribution to customer service and public relations. By being active and present on social platforms, you are creating a valuable line of communication to customers. Interacting with them professionally, can improve your restoration company's public perception.
If you view the social landscape as real estate, certain properties are for sale, while others are for rent. An on site forum could be considered a form of social media, and one that you own. The popular platforms like Facebook and Instagram, on the other hand, are spaces that you rent. While you can control your pages on these networks, you don't control the website itself, limiting the authority you have over the web property. To further discuss social media marketing for water restoration companies, call us at (877) 388-9884.