Designing a website it is only the first step in a successful digital marketing campaign. Once your website is designed and active, it must be maintained regularly in order to stay fully optimized for SERPs and other platforms. Multiple website maintenance tasks should be completed on a continuous basis in order to keep your site fresh and relevant, two of Google's top requirements for ranking well.
The Plumbing Webmasters team works with you to deliver the updates, revisions, and edits that your site needs to stay relevant and rank well in SERPs. Google requires that top-ranking sites provide new and relevant content on a regular basis as well as staying up with current design preferences and coding improvements. Our experts have the knowledge and know-how to ensure your site is always on the cusp of innovation so it always ranks well with Google and other SERPs. Our team provides all types of website maintenance services, including:
Fresh Content: Our writers create and add new, fresh content to your site on a regular basis.
Google Algorithm Updates: We adapt your content and other SEO factors to meet the standards of everchanging Google algorithms.
New Marketing Trends: Our team is always on top of new and innovative marketing trends can be implemented into your website.
Service Expansion: The Plumbing Webmasters professionals can add or omit services as your company changes to ensure your site is always correct and comprehensive.
Websites that sustain high rankings on Google SERPs have a process in place for regular maintenance. If you have a website that has been the same for several years, investing in a new marketing plan for 2020 could boost search rankings and website traffic. Not only will Plumbing Webmasters redesign and optimize your website, but we will regularly maintain it for optimal results. Call (877) 388-9884 for plumber website maintenance services.
Technical Problems on Plumber Websites
In addition to the aforementioned reasons for website maintenance, technical problems may also arise on your plumbing website. These problems can seem overwhelming to people not trained in web design and programming. Often times, it's a simple fix, but without the knowledge of coding and other skills, it can feel impossible to fix. These problems generally refer to:
Plumbing Webmasters has the experience and skill to handle each of these tasks to ensure your website is always working at its best. Our team of web designers can also assess, diagnose, and eliminate any problem that presents itself quickly so you never lose business due to a digital problem. If you are currently running a website by yourself, the time is now to invest in professionals who can take your business to the next level.
The Plumbing Webmasters Advantage
Investing in Plumbing Webmasters means we are always a phone call, text, or email away from any issue that arises on your website. That's assuming we don't catch it first. But perhaps you are expanding your plumber website to include a new service such as 'well pump installation'. Just give us the word and we will create a brand new page marketing that service and optimizing it for relevant keywords.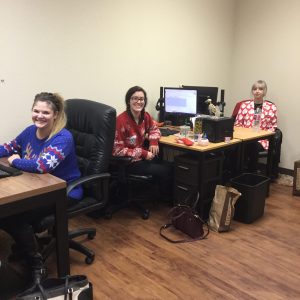 A new year can mean a fresh start for your plumbing business. Invest in a new website that is ready to rank high for local keywords. Acquire new customers, grow your brand awareness, and make 2020 the best year yet for your plumbing company. If you would like to further discuss website maintenance services, give us a call at (877) 388-9884.