Every time we pick up the phone to speak with potential clients,  it's just a matter of minutes before we are asked "What can Plumbing Webmasters do for my business?"  We can (and will) get into technical details, but first, we would like to explain what Organic Search Engine Optimization is.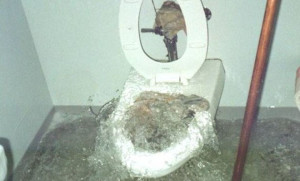 If you are like most people, you go online and use Google to search for things that you just plain don't know anything about – Answers to difficult questions, the name of a song you heard on your way to work… or for a nearby plumber who is open for business RIGHT NOW.  In the heat of the moment, a lone word gets punched into Google Search:  "Plumber".
See how "right now" is emphasized up there?  One of the first things Google checks before producing search results is if the Plumbers they found are currently open for business.  Having business hours posted on your website isn't good enough!  Google has a language all of it's own… and if you know how to speak the lingo, Google can better understand what your business is all about.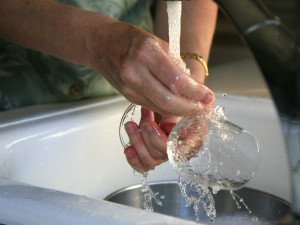 The better Google understands your business and website, they will hold your website in higher regard for the keyword search "Plumber" and you will, time after time, be at the top of the search results in your area!
If Google can't read what's on your page, or if they see certain keywords being abused for the sake of tricking it's search engine protocols, Google will actively push your website away from the top of the results!  In the past, Google has even proven they are willing to outright REFUSE to carry your website on their results index at all!
Will Organic Search Engine Optimization Work for Me?
It does NOT matter how big your business is or where you live:  Having a website designed with excellent Organic Search Engine Optimization in mind from the get-go can make all of the difference in the world!
Many of our clients who experience any measurable amount of success with their previous websites and website services have been blown away by the difference Organic SEO makes for their website in terms of new traffic, unique visitors, and delicious FREE clicks from Google Search Results (compared to the ongoing costs associated with Pay-Per-Click campaigns)!
Because we love pretty pictures, let's take a look at The Top 10 Cities in the USA for the search term "Plumbing":
Denver
Boston
Seattle
Portland
Austin
Minneapolis
Houston
San Francisco
St. Louis
Dallas
If your business is located in or near the 10 cities above, having Plumbing Webmasters work on your site could have a profound effect on the business your company's website does!  Even if you are in one of the lighter blue-colored States, there may be a strategy that can be used to boost your business over the competition in your area – Pick up the phone and call Plumbing Webmasters today to discuss your options!
We are talking about FREE Organic Clicks through Google based solely on how well put together your website is!  Compared to traditional PPC campaigns that would have you BUYING your way to the top… when you break up our monthly fees into each new visitor your website receives, OUR "cost per click" beats the "One Size Fits All" approach other campaigns offer!
If you are the owner of a Plumbing business and you'd like to put your website to work catching new visitors and creating new paying leads… THAT is what Plumbing Webmasters can do for YOUR business!