A Plumber SEO WordPress Theme is a pre-made folder containing graphics, style sheets, and codebase allowing plumbing companies without design expertise to publish an appealing website quickly.
Few elements impact your online marketing as much as your website's appearance and functionality. All other facets of your online presence weave in and out of the site, carefully directing potential clients to their needed plumbing services.
WordPress offers a vast array of gorgeous, customizable themes to choose from when it comes to designing and managing company websites. No other content management system (CMS) is quite so popular, and for good reason.
They call it a plumber SEO WordPress Theme because it directly influences your plumbing SEO performance. If your business has put off making a website, or if your current design continues to produce disappointing results, be sure to listen in! You may just find the perfect solution for your problem.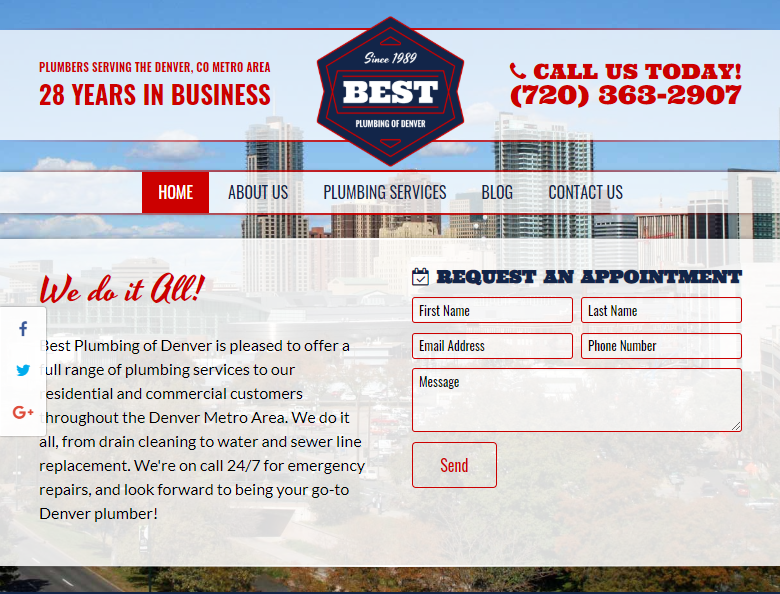 WordPress is an open-source CMS, so designers from across the globe can create pre-made themes that users can download and install onto their WordPress dashboard.
What is a WordPress Theme?
You've likely noticed by now that many plumbing company websites tend to look very similar in format. That's because they utilize WordPress themes for their website design. Instead of the more flamboyant and artsy styles (which aren't really appropriate for most contractors), plumbers opt for simplistic and balanced themes. After all, flashy visuals rarely equate with capable SEO for plumbers.
When you first purchase your initial design, the theme only comes with its basic cookie-cutter boxes and areas to fill with text. Naturally, contractors must customize their chosen WordPress theme with their company logo, contact information, original content, and chosen services. The process can be as simple or as complicated as you desire. Just don't expect too much from a site finished overnight!
How Much Do WordPress Themes Cost?
Sometimes WordPress themes cost nothing; sometimes, they cost thousands of dollars!
Contractors can easily find free themes available directly on the WordPress company website. You can also purchase premade themes from marketing vendors that will sell advanced WordPress themes, which include more sophisticated features, such as form creation (for creating appointments) or direct messaging.
Our own team at Plumbing Webmasters creates special themes heavily customized for SEO and local mapping. Many businesses take the DIY approach and perform the tailoring themselves, while others opt for professional production by a digital marketing company.
As a rule of thumb, you get out of your website what you invest into it. Themes in the hundred to thousand dollar range rarely contain the type of coding that helps Google recognize your services. Free themes certainly won't offer that either!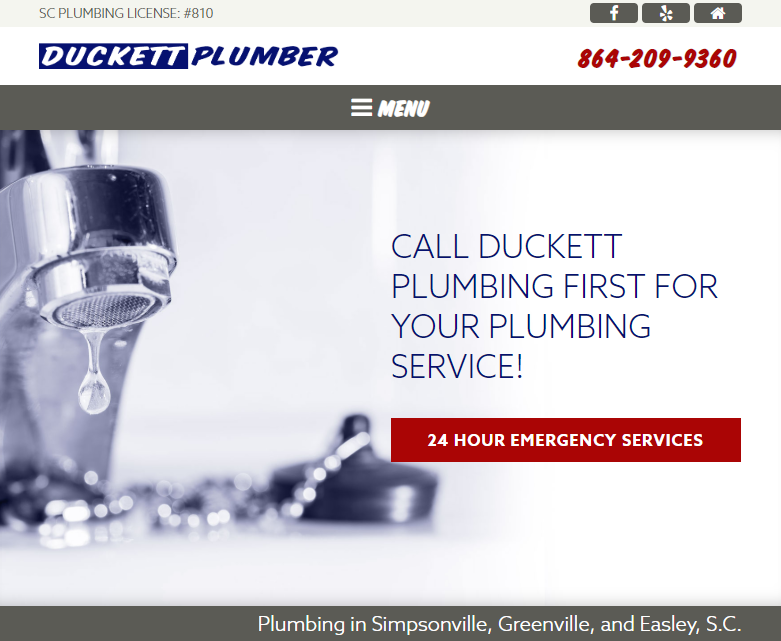 Unless you have significant experience tailoring WordPress themes, it's usually best to leave it to the professionals.
What Makes WordPress so Great for SEO?
SEO (search engine optimization) hinges on a variety of factors both in and out of your website. Plumbing companies with the highest ranks work hard to optimize their sites for local search. Ranking well is never accidental!
With that being said, there are plenty of ways that WordPress helps businesses optimize for search! For one, the content management system offers numerous tools that analyze your pages for keyword usage, writing quality, and other essential factors for success.
The process of creating and arranging your pages is refreshingly easy, which is why so many website developers love working with the platform.
If you ever feel under-equipped to handle site updates, there's always a downloadable widget available to help!
Want to link your blogs to your social media accounts? There's a widget for that.
Need plumber SEO metrics to grade your content before you post? Taken care of.
Crave better categorization for your pages and blog content? Got it!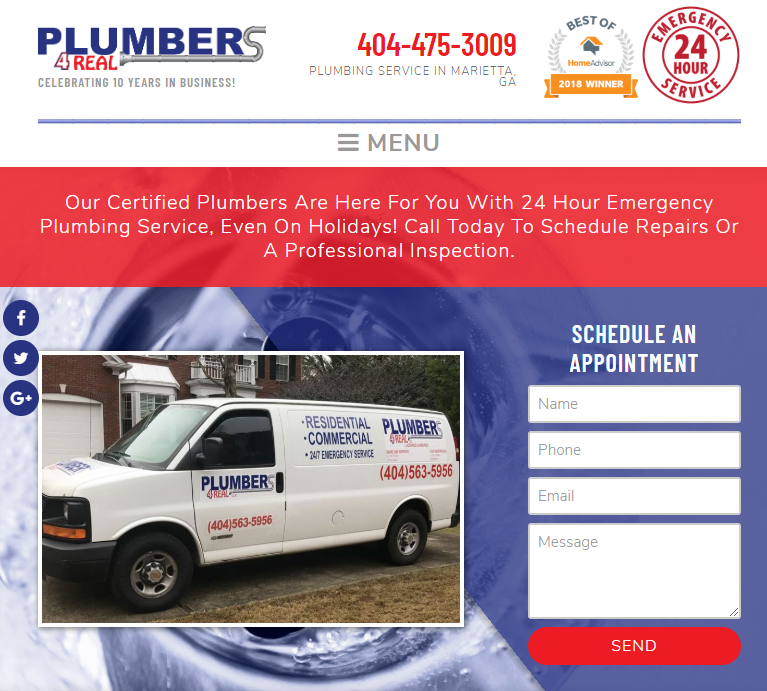 There are so many tools at your disposal. Even if your plumbing contractors don't have the necessary skills to custom-build your website, you can at least find a capable team to do it for you. Just be careful to pick a well-rated team!
Plumbing Webmasters and Custom WordPress Designs
At Plumbing Webmasters, WordPress is our daily playground! We custom-make themes that perform incredibly well in local search and Google Maps. Our plumbing clients enjoy front-page rankings for dozens (if not hundreds) of essential keywords, which is why they earn better traffic and lead generation!
Call us if you'd like to learn more about creating a custom WordPress theme and website for your plumbing company.