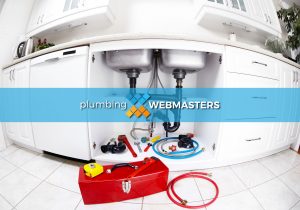 At Plumbing Webmasters we provide a wide array of SEO services for plumbing companies. When you work with us, you get a full service experience. Unlike other companies, we do not simply set up your website and walk away. Instead we provide ongoing monthly services for our clients. Your optimized web presence must include continued work or you will not remain in the top 10 on Google, Yahoo and Bing. The search engines like to see that your site is regularly maintained.
First, you receive a uniquely constructed, brand new website for your company. Your design, along with everything else, will be completely custom. You will never be given pre-made templates for design, nor will your content be copied. In order to give credibility to your web presence and brand, you will receive a carefully constructed and unique web presence from scratch. And the best part? You won't pay a single up-front fee!
Then the work continues. Every single month you will notice new additions to your site. Your site will also be monitored carefully and tracked for analytics. When you choose the webmasters, you will get the best SEO experience, backed by hard work that sets us apart from the rest. Your reputation is at stake when you entrust your URL to someone else, and we take that responsibility extremely serious. We invest quality time into your site because that is the only way to optimize long term. All this hard work translates into you dominating online for hundreds of keywords. Your site will rise to the top 10 on Google, Yahoo and Bing for local keyword results, and through that increased visibility, you will see higher conversion rates.
Set Up Services
Sign Up Today to Receive the Following Professional SEO Services:
Monthly Services
Monthly Services
Once you sign up with the Plumbing Webmasters, you receive the initial set up of your site, but after launch, you continue to receive a variety of ongoing services on a monthly basis, such as:

Blogging
Social media posts (three times weekly)
Onsite changes
And, webmaster services:

Ongoing Website analysis
Information architecture planning
Traffic monitoring and analysis
Monthly reporting of website statistics
Proper setup of structured schema coding
Ongoing keyword phrase research specific to your location
Review of key meta and title tags throughout the site as needed
Citation marketing with key lead sources
Regular onsite changes to keep the site fresh on Google
Continual enhancement of Google Plus/Places account
Website caching is setup to optimize and boost speed and load time
and more!
All work done revolves around Design, Content, Mapping, Social Media and general Web (Google Webmaster Account etc…). There are dozens of individual tasks that occur within each of the main 4 categories of necessary work for you to dominate. These ongoing services are what set us apart from other companies. Your website needs continual updates to continue to appeal to search engines.
And more
Our goal at Plumbing Webmasters is to ensure your plumbing company is found online and that those leads are converted into sales. We work hard every month to ensure the best work possible is done for your website. We truly go the extra mile for our clients, so even if a task isn't listed in our set actions for the month, we will do it if it is in the best interest of your company. We are a team you can count on!
Ready to get started? Pick up the phone and call us today at 1-877-388-9884. We will provide you with a free consultation and help you pick the best SEO service plan for you. Our SEO services for plumbing companies are unbeatable in quality and affordability. We look forward to serving you.