What is Plumber SEO?
Plumbing SEO or Plumber SEO, AKA search engine optimization, is the process of ranking your plumbing company on Google and other online platforms. Most plumbers think of their website for search engine ranking, but SEO also applies to your Google Business Profile and other digital assets, including social media profiles. Ranking improvements drive more traffic to your web properties and increase leads in the form of phone calls, emails, and contact form submissions. SEO for plumbers is considered the best long-term marketing investment because of its sustainability and favorable ROI.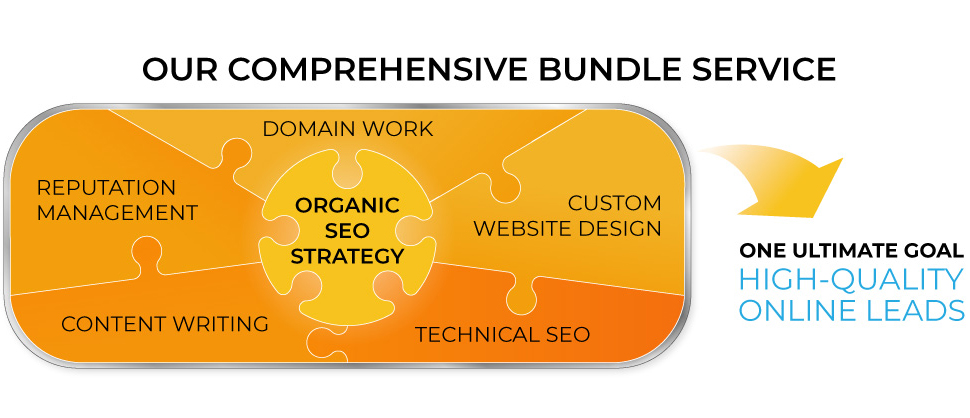 Content Marketing
Geo-Coordinates
External Links
Internal Links
NAP Listings
Online Ratings
Social Media
Tags (Header, Meta, Image)
Web Design
SEO is a Gradual Process.
Unlike other marketing forms, such as PPC or Facebook advertising, search optimization may not yield immediate results. Plumbers must earn the trust of Google over time by establishing a well-rounded web presence. The good news is that once Google trusts your business, the results are sustainable and long-lasting. Because of its affordability, securing top rankings can produce significant ROI for plumbing contractors. If achieved, the number of leads through organic search will overwhelm all other marketing sources.

Call (877) 388-9884 for Plumber SEO Services.



The Plumbing Webmasters Podcast
The team at Plumbing Webmasters discusses some of the most important topics in digital marketing. From general tips on plumbing SEO to the latest trends in web design, you'll find a lot of juicy ideas for your company. Listen to our latest podcasts below! If you are interested in improving areas of your online presence, give us a call today at (877) 388-9884.



5 Steps To Dominate Plumbing SEO
Google Business Profile: We claim & optimize your GBP account
Web Design: We create a custom template with SEO-friendly coding
On Page SEO: We implement high volume keywords using best practice SEO methods
Off Site SEO: We create citations on the web & earn inbound signals from linkable content
Ongoing Work: We continue to work on your site to encourage regular crawling & indexing
Get More Reviews - DataPins Helps Contractors Get the Reviews They Need!

GEO Location Check-ins - From Job Site to Website!

Email & Text Clients - Send Then Your Google, Facebook, and Yelp Account Profiles

Post Job Pics - Post Pictures Automatically for Better Organic Ranking
Manage Your Online Reputation - Reviews Can Go to Work for You!

Map Pins - Pin Your Jobs to Your Website with Geo Coding

Higher Map & Organic Rankings - DataPins Can Help

Google Responds - Google Loves Reviews, Photos and Geo Locations
Benefits of SEO for Plumbers
Search engine optimization for plumbing companies can produce significant lead generation. How dramatically your leads increase depends on your current online presence. Plumbers with zero or limited online marketing can improve exponentially by establishing a web presence. Contractors already actively marketing their services online can further grow their company and generate qualified leads more efficiently.

Most contractors share common goals with digital marketing. As a plumbing company, you want to generate high-quality leads at an affordable price. Alternative promotional techniques, like PPC and social media advertising, rely on fixed payments to sustain internet visibility. Search optimization contrasts these methods by reaching consumers organically.
Company BrandingEstablishment of your company's brand and web presence
Google VisibilityAppearance on Google search results
Lead CreationGeneration of the best plumbing leads in your service area
ROIIncreased revenue relative to outgoing expenses
HVAC-Plumber SEO Webmasters provides services tailored to plumbing companies, making us stand out from generic marketing firms.
How Plumbing SEO Has Changed
The top 3 Google Maps results show up highest on search results, and Google chooses the listings based on proximity, relevance, and prominence.
Google's algorithm has evolved to grade webpages and other properties on an increasing number of factors ranging from on-site updates to structured data markup and schema coding. Top rankings now require a collective effort and can rarely be achieved using only one tactic or approach.

Changes emerge to the forefront as competition for organic rankings is higher than ever, a trend that will continue well beyond 2023. You can expect continued changes each year, which is why HVAC-Plumber SEO Webmasters prides itself on staying on top of Google's latest trends and updates.




Internet Marketing for Plumbers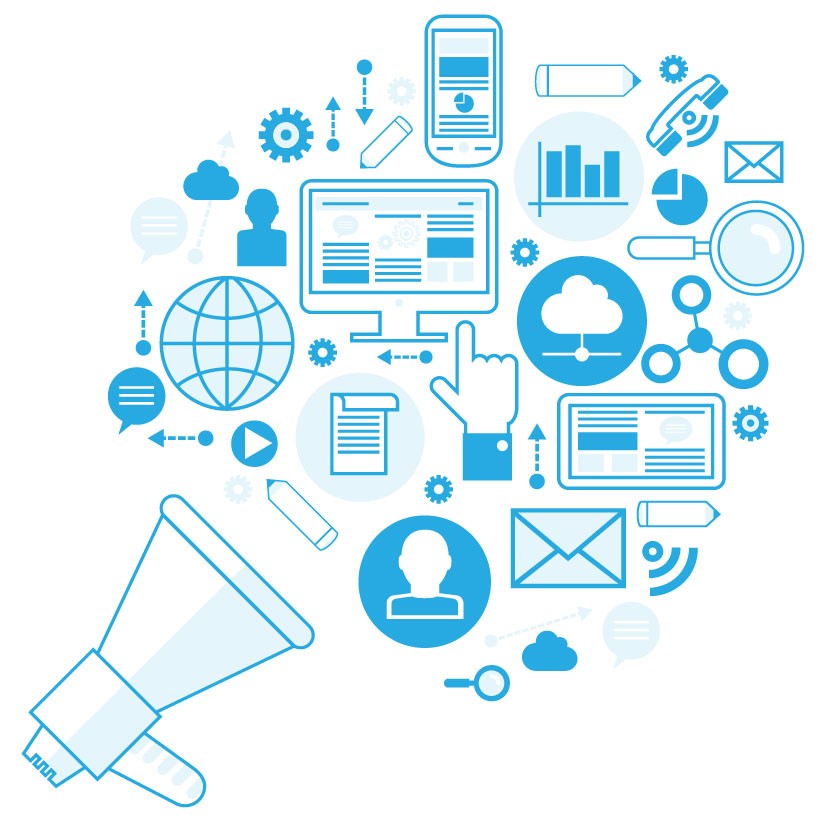 The Webmasters implement SEO as part of a larger internet marketing strategy for plumbers. Effectively marketing plumbing services in 2023 requires a broad-scale approach that is not wholly reliant on a single method. While some within the industry frame SEO and PPC as conflicting techniques, they are more effective when used together. For example, running PPC ads early in your marketing campaign helps supplement lead generation while waiting for SEO to take its full effect. Similarly, consumers tend to click on advertisements for recognizable brands, which SEO helps establish.

Plumbers learn quickly that digital promotion works best with an omnichannel approach. For example, responding to reviews on Facebook, Google Business Profile, and Yelp helps boost your reputation on each platform and strengthens your SEO campaign collectively. Prospects typically monitor a company's reviews both in terms of frequency and favorability. Plumbers with one or two reviews may lack trust, even with high ratings. Conversely, plumbers with hundreds of reviews can afford a few negative submissions as long as they respond professionally. Google values user-generated content, so accumulating lots of reviews is great for local search visibility.
Consider using these marketing techniques, along with SEO
Facebook Advertising
PPC
Reviews Management
Local SEO for Plumbing Contractors
Business CitationsClaimed and optimized listings on business directories

Local MappingThe ingratiation of geo-coordinates for GPS visibility

Mobile DesignA mobile-friendly website that is easily navigable on smartphones

Social NetworkingPresence on social media platforms like Facebook, Instagram, and LinkedIn
Local optimization is essential for plumbers. Because local businesses earn revenue through consumers within their service areas, local leads hold great value. There are several steps to optimize an online presence for local search.
At HVAC-Plumber SEO Webmasters, we focus heavily on the local aspect of optimization for plumbers.
Some business directories, such as Google Business Profile, have extensive features that empower local businesses to reach their target customers more precisely. We put plumbers in the best position to succeed in their local markets.




SEO Keywords for Plumbing
Most contractors have had at least one bad experience with an SEO company. A recent study by Backlinko reveals that 70% of small business owners would not recommend their existing SEO provider. Various factors contribute to the general distaste for SEO agencies, but the most critical factors include lack of transparency, unfair pricing, and poor results. At HVAC-Plumber SEO Webmasters, we address each of those concerns. With hundreds of clients on-board, we are one of the most trusted SEO companies in the United States. One of our primary techniques is keyword research.

Most plumbing companies know they should rank for keywords, but few SEO companies understand how to strategically research terms with buyer intent. Plumbers often search for plumbing keyword list or top plumber keywords without fully grasping how to implement the terms. Additionally, effective keyword placement no longer relies on stuffing phrases into your content but instead excels with strategic LSI keywords, which stands for latent semantic indexing. Think of LSI terms as synonyms for your primary word. For example, plumbing services is an LSI term for plumber near me. Both Google and its users prefer content with diverse and natural language rather than formulaic drivel.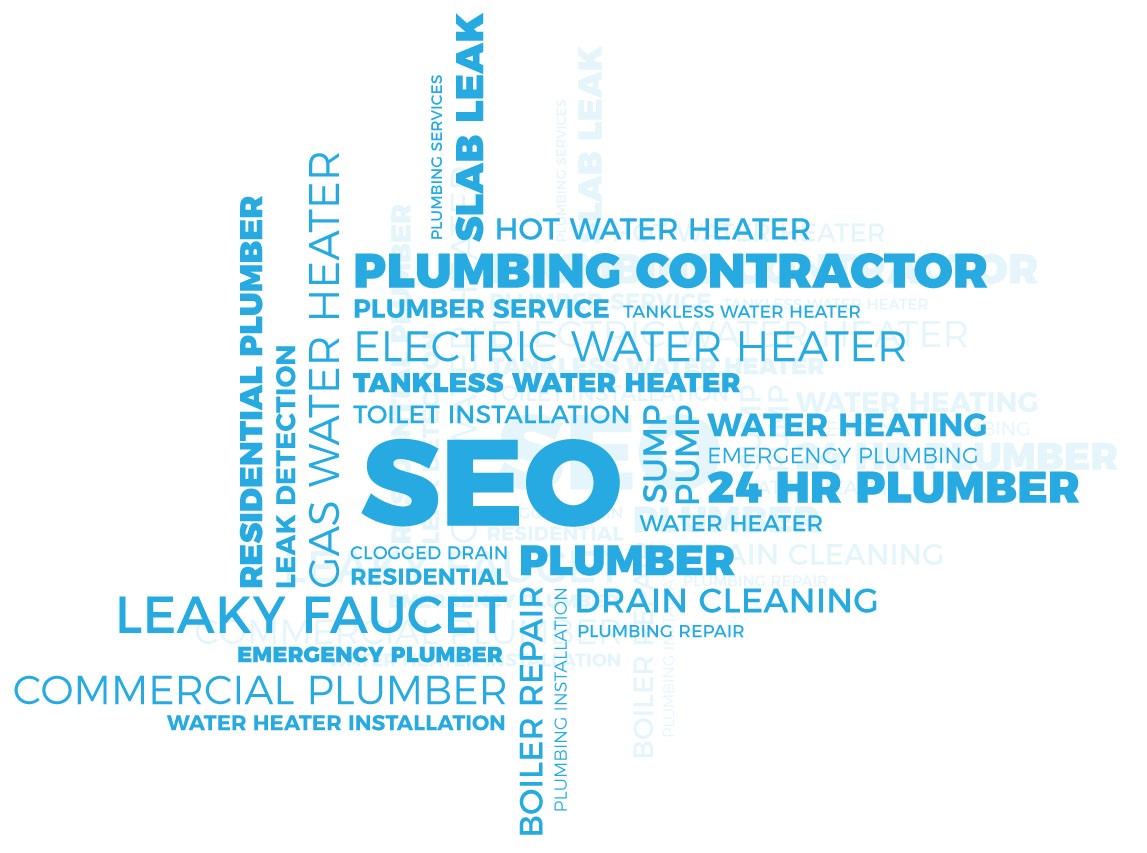 Obsolete keyword practices include
Exact Match URL'sPurchasing spammy, keyword-laden domain names like cheap-plumbing.net
Keyword StuffingPlacing duplicate terms and phrases unnaturally within on-page content
Topic IndeterminacyProducing vague content with off-topic keywords to lure traffic
Month-To-Month Plan
We value customer satisfaction, which is why we offer affordable monthly rates for plumbing contractors:
Plumbing Webmasters provides an affordable monthly SEO plan for contractors. Instead of locking clients into long-term contracts, we allow our work to speak for itself by consistently providing excellent ongoing services.
As a result, our clients choose to stay because they are achieving outstanding results without overspending. We look forward to addressing your digital marketing needs in 2023 and forming a partnership to grow your business.
Services
Regardless of which plan you choose, you will have access to these services: