What is Plumber SEO?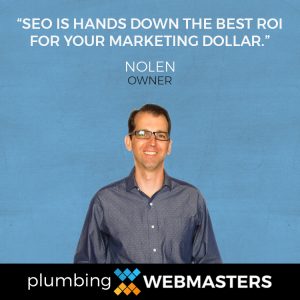 Plumber SEO refers to a process of internet marketing techniques which influence a website's organic ranking on search engines like Google, Yahoo, and Bing. Search engine optimization is critical to the success of plumbing companies because the majority of leads in 2018 will be generated from online search. Enhanced searched visibility can be attained through a variety of endeavors, including; content writing, link building, social media, and web design. Plumbing Webmasters has been providing elite SEO services to plumbing contractors for decades. Our objective is to produce a long-term, sustainable business asset for your plumbing service. Our search optimization services focus on the following areas:
Accessibility: We design a website that can be accesed on mobile, tablet, and desktop devices
Benchmarking: We audit your present optimization level and expand measurably from that point
Content Creation: We construct exclusive, industry-specific content for your plumbing website
Keyword Targeting: We research popular plumbing keywords and disperse them seamlessly throughout your website
User Experience: We engage and inform website visitors and encourage them to become customers
Web Design: Our web designers utilize WordPress and responsive design for your custom website
In 2018, SEO is the elite plumbing internet marketing tool. Though there are alternative options, such as Pay Per Click, and other forms of paid advertising, none of them produce the long-term results of organic search optimization. After all, to generate leads at a high rate, a company must become visible on Google results. If you are wondering how search engines work, users inquiring about plumbing services type search queries into Google. Examples of queries include; plumber near me, toilet repair, leaky faucet, etc. By optimizing your website for those keywords, you will appear on results for relevant search queries. If you are looking to increase leads, sales, and revenue in the new year, call Plumbing Webmasters at 877.388.9884. Get your free SEO consultation today. We look forward to discussing your internet marketing options for 2018.
The #1 Plumber SEO and Internet Marketing Company
Choosing the right SEO company is important for the future of your business. Google lays out the potential rewards and consequences of the decision in their "Do you need an SEO" support page. Plumbing Webmasters 100% complies with Google's SEO standards as it pertains to content development, website design, and beyond. We understand the magnitude of this decision and want to provide you with as much information as possible to help you make the best one.
The Plumbing Webmasters team is a national leader in SEO and marketing for plumbers. Our services do more than generate empty traffic for your website. We appeal to relevant users with a high likelihood of conversion. Don't settle for a marketing firm that caters to multiple industries. Invest in a company that specializes in plumbing internet marketing. You won't be sorry.
Online Marketing From a Plumbing SEO Company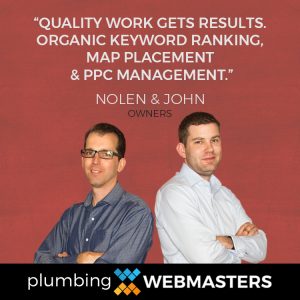 SEO for plumbers utilizes a variety of SEO techniques to enhance and strengthen your brand. At Plumbing Webmasters, your website will get more than just higher rankings in the top of search results. Because we value Google standards, The Plumbing Webmasters follow Google Webmaster Guidelines for better search engine optimization. Our SEO experts provide monthly services in a number of areas like:
Our SEO tactics focus not only on search engine optimization but also on user experience. Pages are written to appeal to your clients first and foremost, while also appealing to search engines. We make it our mission to give you the best plumber SEO and online marketing by following specific guidelines that will improve your ranking.
The Ultimate SEO Services From Plumbing Webmasters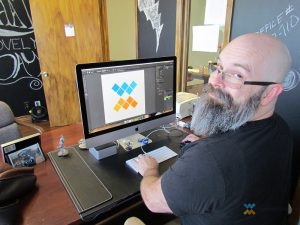 Our SEO company specializes in plumbing marketing and SEO optimization, and we are passionate about what we do. As a local plumbing contractor, online presence is crucial The world of search engine optimization is a fantastic place to explore and grow your business, and we are here to help you navigate your way to the top of search engines.
When you invest in SEO for plumbers, you get more than just clicks. With our SEO company, you recieve:
Long-term results that lead to high conversion rates
A team of search engine optimization professionals
Monthly maintenance on your site, and regular SEO blog posts to keep your clients connected with your brand
An investment in a quality plumbing website that will give you a better ROI than any other marketing plan you can find
Are you ready to take your plumber marketing to the next level? Call the Plumber SEO experts at 877.388.9884 to get started on your SEO marketing campaign.
Why Us?
Work with the Best Plumber SEO Marketing Team
With so many options, choosing a plumbing internet marketing company can be stressful. So why choose us? Simply put: we do things the right way. Proper SEO tactics are essential to success. Many marketing companies promise number one rankings within days and frankly, that is a downright lie. Too many SEO companies are looking for shortcuts and ways to cheat the system. While you may see fast results, they won't last. Not to mention, shoddy work can damage your domain name for years to come; manipulative SEO techniques can even get you banned from search engine results.
We Are Authorities in Plumbing Contractor SEO 
Proven SEO Results
Check out our portfolio page which highlights some of our clients. We are not new to Plumber SEO, in fact, we have years of experience working with plumbing companies like yours. This translates to a comprehensive understanding of your online marketing demographics and top keywords.
No Long Term Commitment
Many SEO companies require long-term contracts. At Plumbing Webmasters you won't be handed any long-term contract. In fact, you get to work with us on a month-to-month basis. Why do we offer month-to-month services? Because we believe in our service. And we are confident that you will see the top results and better search engine optimization that will improve online presence.
Ongoing Work
When you choose Plumbing Webmasters for your plumbing marketing strategy, you're choosing the online advertising and marketing company that sticks with you. We won't simply launch your site and walk away. Instead, you get ongoing, monthly SEO services on your site which include:
Analysis tools to monitor search engine optimization
Fresh content and engagement with customers through social media
Keyword analysis to generate more traffic
Link building strategy that creates powerful links to and from your website
Monthly blog posts for fresh content
Google Maps optimization for local searches
With these services, you will not only reach the front page of Google results, but you will stay on that page.
Focused on Small Companies
Plumbing Webmasters was founded by a man just like you. A local business owner looking for a better way to compete with the big dogs. We are a small, elite team of SEO experts, that value small businesses. We understand the difficulties locally owned plumbing companies face. You're a valued client, and we treat your website as our own. We are focused on working with small, local plumbing companies and pride ourselves on adapting to small budgets. Our goal is to help your local company expand its client base through plumbing internet marketing.
Give us a call today. We are happy to provide you with a free consultation and show you why we are the best plumbing SEO company for you and your business.
The Fundamentals
The Building Blocks of SEO
We do SEO for plumbers the right way. We never cut corners or try to cheat the system. So what does excellent SEO look like?
Effective SEO is based upon the following essential building blocks:
These building blocks are the foundation of web presence. We also provide a myriad of other detailed services for your plumbing company. We believe in paying attention to every single detail of your web presence which helps you optimize better in search engines.
How to Get Started
The first step is for you to pick up the phone and call us. When you call, you receive a free SEO consultation, during which you can discuss your business needs. We're here to serve you, as efficiently as possible.
Tell Us About Yourself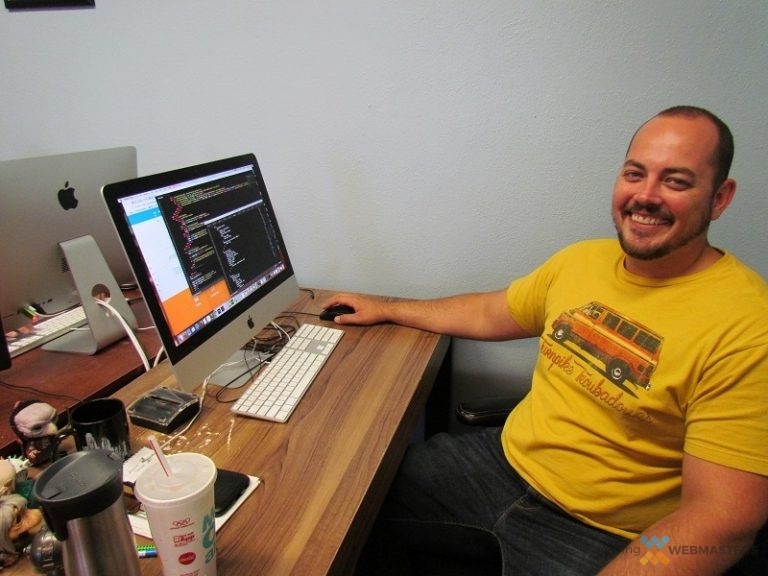 You don't need to disguise yourself to please Google. Clients want to connect with you, so your website should reflect your business ideals. If you have website ideas, we welcome your design suggestions, navigational needs (contact forms, testimonials etc.) and company values.
Build Your Web Presence
Our online marketing company will get to work right away, setting you up with all the accounts you need (social media platforms, local mapping, etc.). At the same time, your website will begin construction with our expert design team on the job!
Fill In The Blanks
After extensive research of your local marketplace and online keyword ranking, our experts will:
Create a website that is a perfect fit for your company and location
Optimize your content while following Google standards
Optimize for users, to ensure high conversion rates, while also appealing to Google and other search engines
Prepare For Launch
After your website has been built and filled with content, we will send it your way for approval. Once you give us your stamp of approval, we will launch your new website and begin tracking it for progress.
And the Plumbing SEO Work Doesn't Stop There
You will continue to receive ongoing monthly services for your company website and social media accounts. This will enable you to maintain high search engine rankings on Google. Your monthly services include blogging, social media updates, content management, onsite changes, analytics tracking and more.
The process is simple and straightforward. You can be involved as little or as much as you want. We are here to provide you with the best SEO for Plumbers.
2018 is a new opportunity to improve your online presence. Call us right away. The more quickly you utilize SEO for plumbers, the sooner you will reap the rewards of search visibility, lead generation, and brand development. Take your plumbing company to the next level with internet marketing designed specifically for plumbing contractors. Our team of experts is ready to produce more clicks, phone calls, and emails as we direct relevant traffic to your professionally designed website. Contact Plumbing Webmasters today!
Based in DFW, We Serve the Entire United States with our Dedicated Team of search engine optimization experts. Call Today! 877.388.9884