Each year, plumbers should reassess every aspect of their business model, including digital marketing. As an SEO company for plumbers, Plumbing Webmasters can provide unique insights to contractors across the nation. Because search optimization is dependent on Google, it will always evolve to parallel the latest updates in Google's algorithm. Although Google does not release its ranking factor to the public, it provides general outlines for webmasters. Furthermore, 3rd parties devote their lives to studying search engine trends and tracking analytics to construct best practice formulas for websites throughout the web.
What is SEO for plumbers?
Search engine optimization (SEO) is the process of taking your website, social media, and other linked digital assets and lining them up with established search guidelines. This involves organic keyword strategy, schema coding, image optimization, web design, domain naming, and much more. SEO for plumbers should typically focus on optimized website design first, then expand into ads!
How long does SEO take for plumbers?
Three to four months. Designing an optimized website usually takes about a month, and plumbing SEO typically requires two to three months to produce noticeable improvements in rankings, traffic, and leads. Larger websites may take longer to design and launch. If a marketing company claims plumbing SEO takes a whole year or longer, look elsewhere for your services.
Is SEO an alternative to PPC?
Yes, SEO is a much more sustainable, low-cost lead alternative to PPC. With that being said, PPC can still produce fantastic results, especially working in tandem with a well-planned SEO program. What does that look like in the real world? First, craft Google Ads to grab visitors' attention. Next, build keyword-optimized service pages. Finally, make links between the two.
What is SEO for Plumbers?
SEO for plumbers is the refinement of digital content to maximize ranking potential on Google search results. The acronym SEO stands for search engine optimization, and when referenced in the context of plumbing, alludes specifically to ranking maximization for plumbers.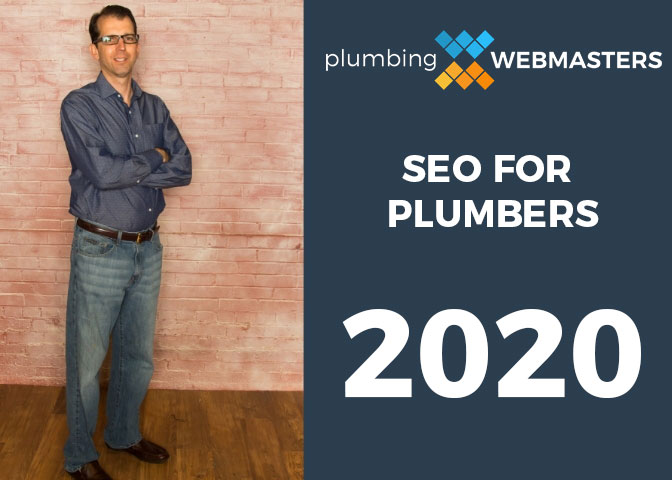 Do Plumbing Websites Need SEO?
Yes, plumbing websites need SEO. In 2021, having SEO is not a luxury but a requirement. Failure to implement any search optimization will result in customers being unable to find your business online, which will result in a massive opportunity cost. SEO matters whether the consumer knows of your business or first learns of it through Google search. In the former case, a lack of online presence will come across as unprofessional and decrease the likelihood of building consumer trust. The latter case discourages organic lead generation and limits your target consumers to those offline. Here are the main reasons why plumbing websites need SEO:
Long-Term Branding: Helps build trust and authority (with prospects & Google)
Lead Generation: Helps produce organic leads through search traffic
Another factor to consider is the behaviors of your main competitors. Each year, more websites are launched and optimized, which means that the probability of your competitors having an SEO-friendly website will only increase as time passes. New competition impacts both local search results (seen in the featured map pack) and traditional listings.
If you aren't improving your plumbing company's online presence, you are losing ground. It's why contractors can ill-afford to remain stagnant since you can rest assured that at least several of your foes will be tapping into your market inefficiencies. The rise in optimized websites also denotes the increase in available digital marketing services throughout the country, whether it's SEO, website design, or combinations of both. In other words, there are more tools and services at your disposal to help you succeed than ever before.
SEO Elements for Plumbing Companies
SEO breaks down into elements. Categories help organize different aspects of optimization and help plumbers understand the process in its entirety. Each element works cohesively with the others to produce a fully optimized digital presence. SEO applies to more than just your primary website, something we'll detail later and requires attentiveness and understanding to execute properly. Remember also that SEO in 2021 is not what it was in 2013 or even 2019. You should also expect SEO to change =as we move forward, meaning 2030 will look far different regarding internet marketing for plumbers. Review the elements:
On Page
Off Site
Local
Technical
Real Growth in 2021
Are you ready to start seeing ongoing growth for your company in 2021? SEO for plumbers requires time, money, and effort, but it also produces a steady supply of cheap, high-quality plumbing leads for your business. It also creates lasting impressions for your brand, which creates deeper client loyalty for years to come. Start planning your 2021 SEO strategy, call the Plumbing Webmasters, and get a free consultation. We can't wait to serve you.