In order to ensure that your plumbing website is presented correctly and housed appropriately, designers typically use a CMS, or content management system. A CMS is a system that allows designers to plan, organize, present, and edit content in an efficient and appealing way. This allows for timely creation for designers and optimal viewing for site visitors.
Although there are many content management system options, Plumbing Webmasters uses the WordPress CMS platform for plumbing website creation. There are several considerations when choosing a CMS including:
Ease of Use: Since content is regularly updated, the easier it is to do, the better
Protection: Your CMS should protect your website from unwanted intrusions and spam
Optimization: A CMS should contribute to your on page SEO
Speed: Your CMS plays a role in how fast your website loads on both mobile and desktop
Your CMS choice will be defined by the features you consider most imperative. At Plumbing Webmasters, we value ease of use, SEO potential, and site speed, each of which WordPress provides in abundance. When our experts design your website, we make all content additions and changes directly through WordPresleadsch lends to higher search rankings. To discuss content management systems and how they impact your plumbing website, call us at (877) 388-9884.
Content Management System Options for Plumbers
WordPress is our choice, but it is not the only available CMS. In fact, several different options exist for CMS's, and each of them offers its own unique benefits. Depending on the industry of the website, its marketing company, size, and scope, one of many different possibilities could be ideal. At Plumbing Webmasters, we like to keep our customers informed, and detail why we make the decisions we do. Among the available options for CMS's are:
Drupal: Highly regarded for its security protections and flexibility
Joomla: A CMS known for its free extensions and templates
SilverStripe: An intuitive CMS with flexible framework
WordPress: The consensus CMS known for its simplicity and plugins
Plumbers sometimes feel like they can build a website on their own, without help from a professional web design team, or an internet marketing company. If so, they generally choose WordPress or Drupal, which often come as 1-click installations on several popular hosting platforms. With the amount of 3rd party plugins available to download, very little knowledge of code is required to construct a presentable website. With that said, a lack of HTML and coding knowledge severely limits your site's SEO potential.
Why Does Plumbing Webmasters Use WordPress CMS?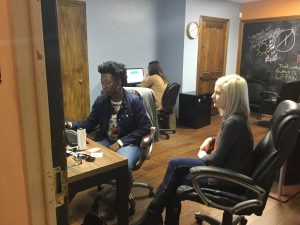 Each of our clients' websites is designed using WordPress CMS. Why? Because WP is the perfect option when designing a website for plumbing services. It's easy to optimize for organic search and promotes sustainable search visibility on Google SERP's. Its prominence among web developers requires its creators to be vigilant and accountable. Updates for the software are regularly released for security and feature updates.
If your current website uses different software like Drupal or Joomla, that doesn't mean it's causing harm. It may not be the reason for your lack of search visibility, or any other problem with your site. It's more likely that those problems lie with on-page SEO, website design, or content marketing. With Plumbing Webmasters, you get the best of all worlds. We use WordPress to manage your content, and we provide web design, SEO, content marketing, and more, to keep you visible on Google.
Call (877) 388-9884 to discuss your plumbing website's content management system options.