Every plumbing website has a CMS or content management system. It is the software with which content can be added, subtracted, and modified. Needless to say, choosing the right CMS is important for plumbing companies. After all, SEO relies on high quality content and link building. There are several things to consider when choosing a content management system:
Ease of Use: Since content is regularly updated, the easier it is to do, the better
Protection: Your CMS should protect your website from unwanted intrusions and spam
Optimization: A CMS should contribute to your on page SEO
Speed: Your CMS plays a role in how fast your website loads on both mobile and desktop
Choosing the right content management system is fairly straightforward. Once you know what your plumbing company requires from a CMS, you can dwindle down your options to the best available. If you require assistance in choosing a content system for your plumbing service, contact Plumbing Webmasters at 877.388.9884.
CMS Options for Plumbers
Several CMS options exist for plumbing companies. Which one you choose will depend on what you expect from the software. Often times it is best to delegate your website design to a professional who will in turn install the CMS most appropriate for your business plan. Among the available CMS options for plumbers are:
Drupal: Highly regarded for its security protections and flexibility
Joomla: A CMS known for its free extensions and templates
SilverStripe: An intuitive CMS with flexible framework
WordPress: The consensus CMS known for its simplicity and plugins
Plumbing companies looking to build a website without the help from a professional are likely going to choose Drupal or WordPress, as they are often bundled with hosting agreements from services like hostgator.com and godaddy.com. These simple 1 click installs have your website up and running and minutes. Similarly, If you choose a professional website design service, like Plumbing Webmasters, WordPress will be the CMS for you.
Why Plumbing Webmasters Uses WordPress CMS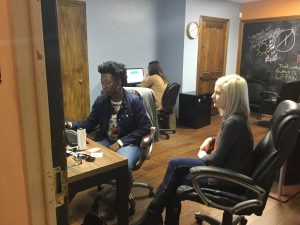 All of our website designs use WordPress for content management. Why? Because WordPress is the perfect companion for plumbers across the nation. It is easy to optimize a plumbing website for organic search when using WordPress. This way, you will be attracting relevant traffic as soon as possible. Not only that, but the simplicity of WordPress allows our content team to regularly update your website and sustain that valuable traffic.
The choice of WordPress is not a indictment on Drupal, Joomla, or SilverStripe. Instead, it is a testament to the ease of use and effectiveness of WordPress. Plumbing companies looking to jump-start their marketing campaign in 2018 should start by calling Plumbing Webmasters. Call 877.388.9884 to discuss your new website and its content management system.