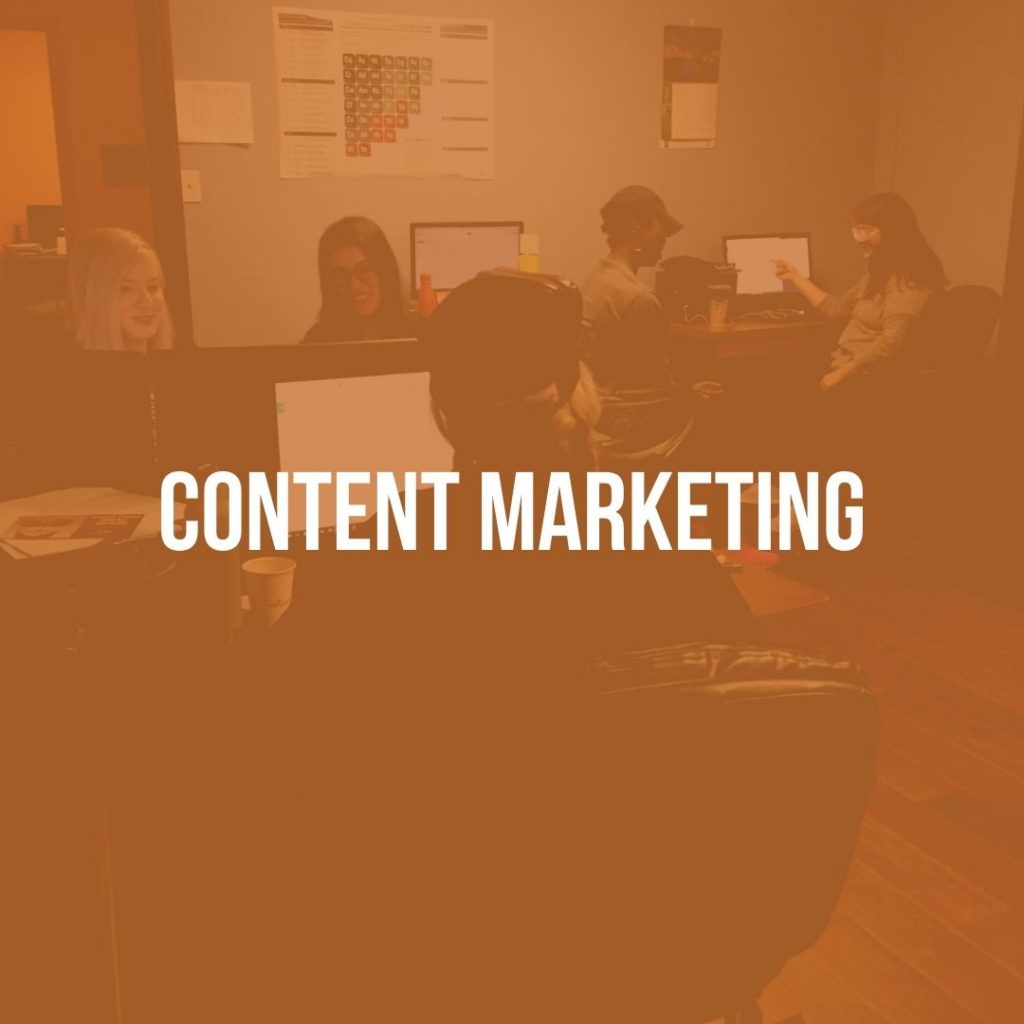 What is HVAC SEO?
HVAC SEO is the process of optimizing your website and other digital properties for search engines like Google. The goal is to rank as high as possible for relevant keywords within your industry. Higher Google rankings lead to more clicks and with the right digital marketing strategy, more customers. SEO is an acronym for search engine optimization and has become one of the most profitable marketing ventures. Heating & cooling contractors can create a sustainable ROI with good SEO services.
Where to Buy HVAC SEO Services
You can buy HVAC SEO services from HVAC-Plumber SEO Webmasters by calling (877) 388-9884. Our monthly rate is $600 and includes a medley of services including on-page SEO, off-site SEO, local SEO, technical SEO, content marketing, and website design. If you'd instead buy HVAC SEO elsewhere, consider performing a Google search for "HVAC SEO services" or asking contractors from other niches about their marketing providers. In our experience, marketers that focus on a specific industry accomplish better results than a generalized provider. This video can help you decide whether HVAC-Plumber SEO Webmasters is the right fit for your company:
On-Page SEO
On-Page SEO helps Google determine the purpose of your web page or blog post. You will learn about terms like title tag and meta description, which serve as the foundation of on-page SEO. Ultimately, on-page optimization properly categorizes your page and post for both Google to rank and search engine users to consume. Search engine users are dependent on Google to provide the most relevant results. With that in mind, Google's goal is to keep users on their search engine instead of competitors like Bing and Yahoo. Their most effective method for doing so is providing the most relevant search results to keep users engaged, content, and satisfied.

Off-Site SEO
Several ranking signals originate away from your page or post. With this in mind, on-page SEO can only increase your rankings so much. To rank #1 for competitive keywords, you must implement off-page SEO. Some examples of off-page or off-site SEO include link building, brand mentions, social media engagement, and reputation management. AC companies may ask the question: why does Google care about these signals? Well, they wouldn't want to rank a page based on on-page optimization alone. Users are looking for the best overall result. Google knows that established brands with a positive reputation are more likely to deliver a satisfactory experience.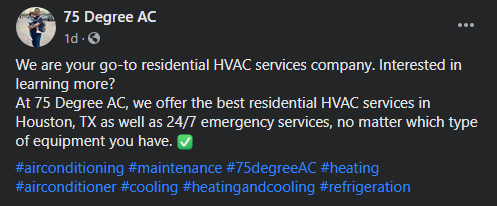 Local SEO
For many HVAC companies, local SEO will be the top lead generation source. Local consumers often search for trade services on mobile devices and select their choice through Google's Local Map 3-Pack. Optimizing your web presence for Map placement is critical to your SEO campaign. There are multiple ways to increase your chances of showing up on the Map Pack. Some of them include review generation, local check-ins, and an optimized Google My Business listing. Google's local algorithm considers three ranking factors: proximity, relevance, and prominence. Contractors have limited control over proximity but can tactically enhance other factors.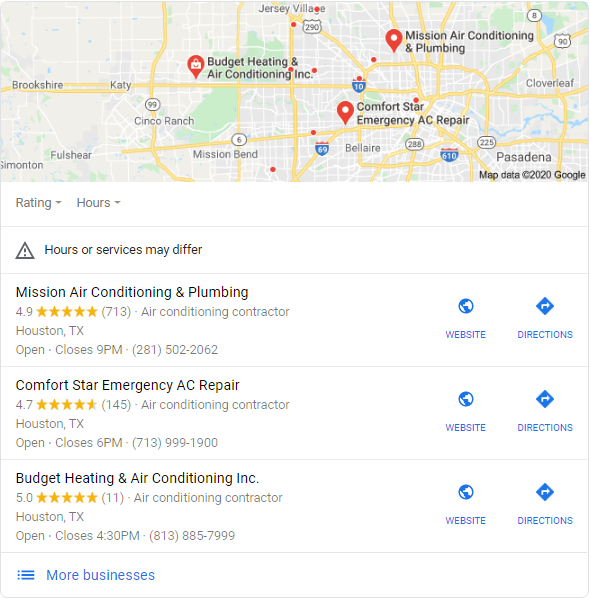 Technical SEO
Google can't rank your website at all without technical optimization. Technical SEO is the process of enabling Google and other search engines to crawl and index your website. Imagine creating a website with content, but having none of the pages show up on Google search results? That will happen to HVAC companies who fail to integrate a technical SEO strategy. Terms like sitemap and schema are foreign to many companies but are essential to rank #1. For example, each website should register with Google Search Console and submit their sitemap through the dashboard. This way, Google can crawl each page and adequately index them for search.

Content Marketing
Content and SEO are closely related. A page or post won't rank well without well-written content. When Google first launched back in 1998, web pages with poorly written content could easily rank as long as they implemented on-page SEO. In the two decades since, Google has continually refined its algorithm to establish a higher standard for content and ensure users find relevant and informative information. Aside from content quality as a direct ranking factor, marketing content to other platforms is essential in an SEO strategy. For example, publishing an impressive blog post and embedding it into your email marketing campaigns can create link opportunities.
Web Design
Aside from impressing visitors and increasing conversion rates, HVAC websites are essential for search engine optimization. To rank #1 for heating & cooling keywords, a website must showcase good design and excellent user experience. Site speed is an increasingly important ranking factor, and consumers now expect every website to load instantaneously. Speed's importance is magnified, with more users now searching through mobile devices. A structurally sound website with simple navigation allows users to browse freely and easily access their sought-out information. Google tracks behaviors of engaged users and considers it when ranking a page or post on search.