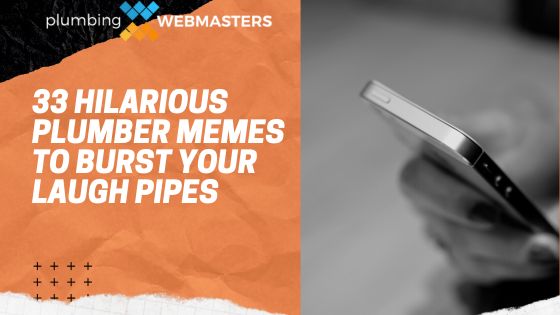 Social media has brought plumber memes to the forefront of industry humor. It's now common for professional plumbing contractors to browse Reddit, Instagram, and TikTok for hilarious memes for plumbers while on break or off-duty.
If you've read our list of funny plumbing slogans, you probably know we have a pulse of the plumber's sense of humor. With that in mind, check out these 33 plumbing memes that will burst your laughing pipes.
Funny Plumbing Memes
1) DIY Plumbing Expectation vs. Reality Meme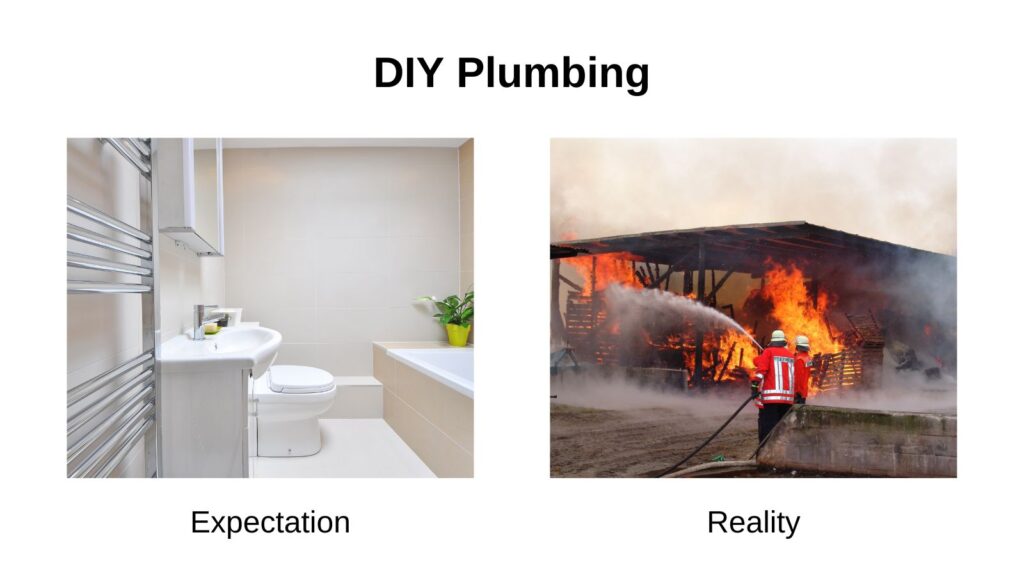 It's funny that so many homeowners think they can be DIY plumbing contractors.
2) Plumbing Modern Art Meme
Certain kinds of commercial plumbing work end up looking like art.
3) Faucet Challange Meme
Sometimes seemingly minor leaks become big challenges in plumbing.
4) YouTube Plumbing Tutorial Meme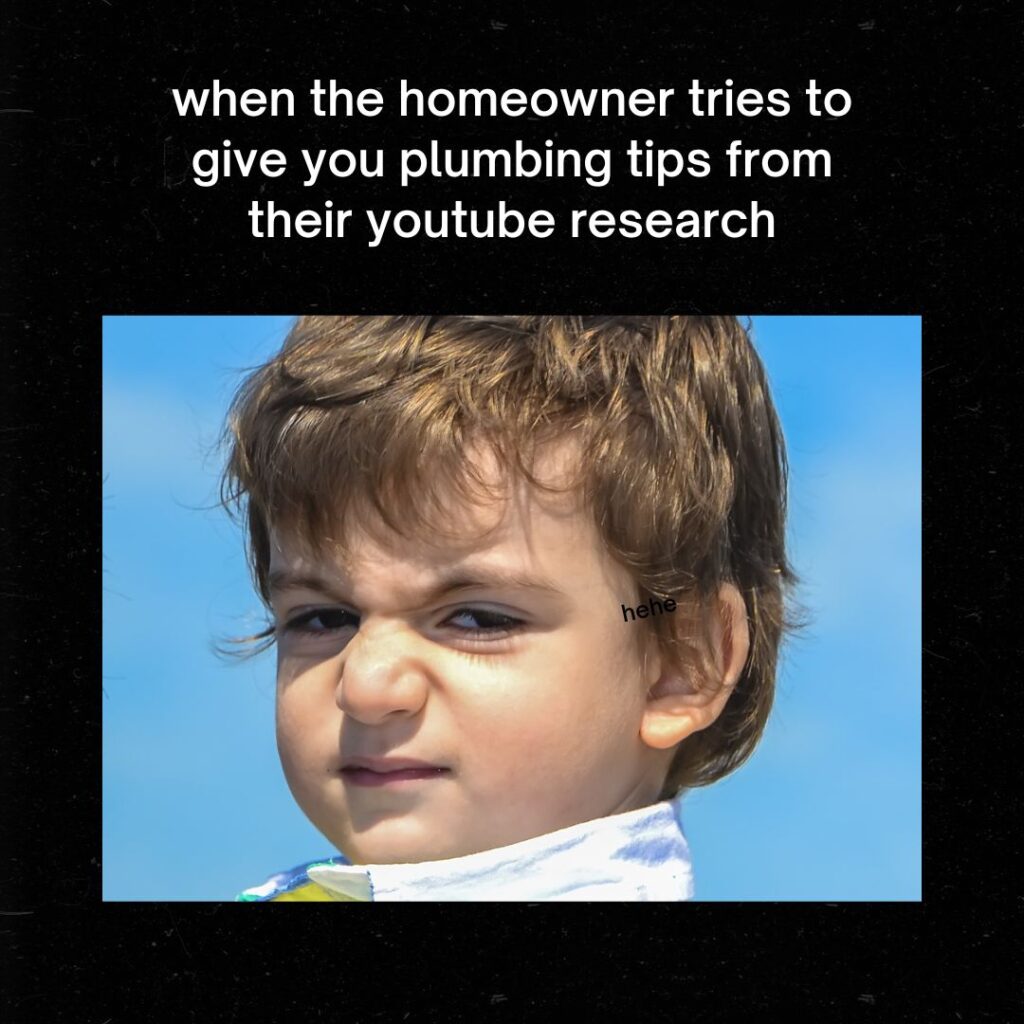 Access to information through YouTube makes everyone think they are a plumbing expert.
5) DIY Plumbers Meme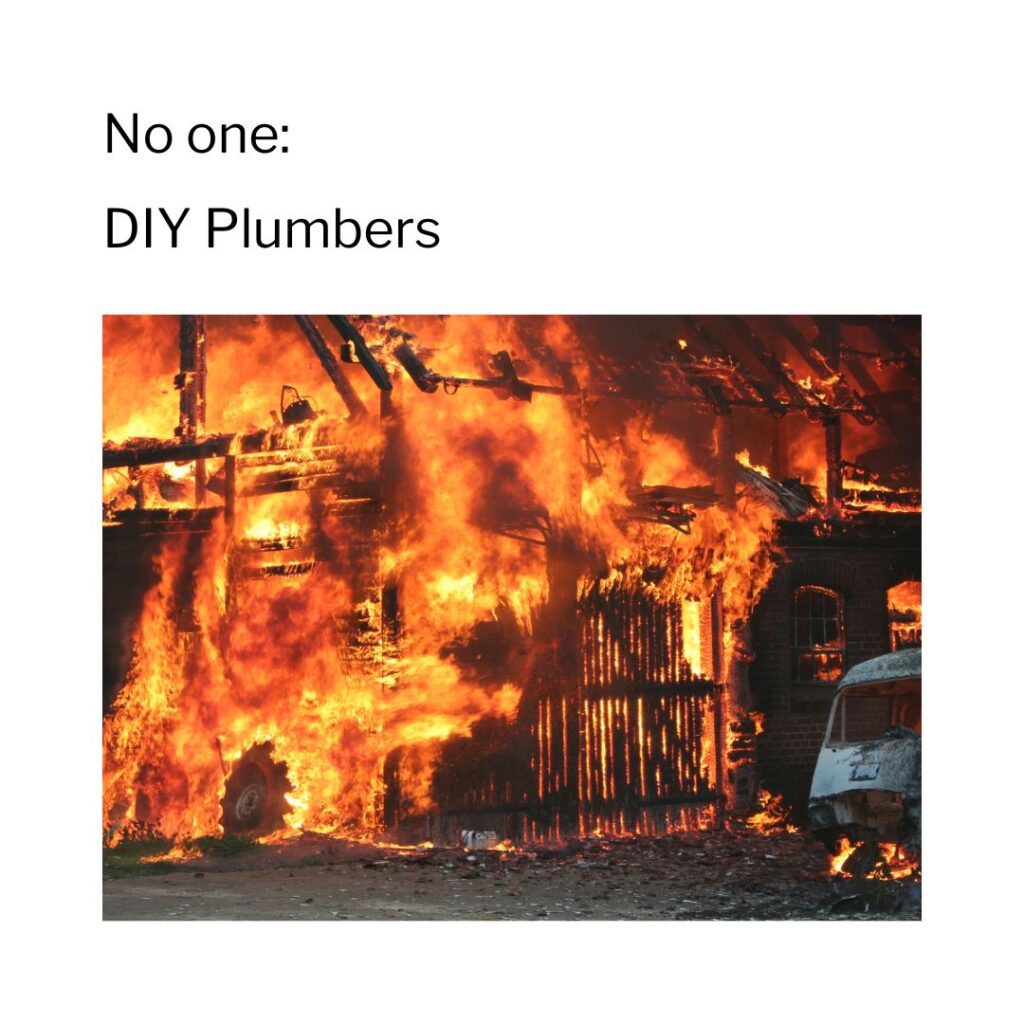 Have you noticed that DIY plumbing tends to yield disastrous results?
6) Panic Text Meme
Homeowners sometimes just can't help themselves with these chemical cleaners.
7) DIY to SOS Plumbing Meme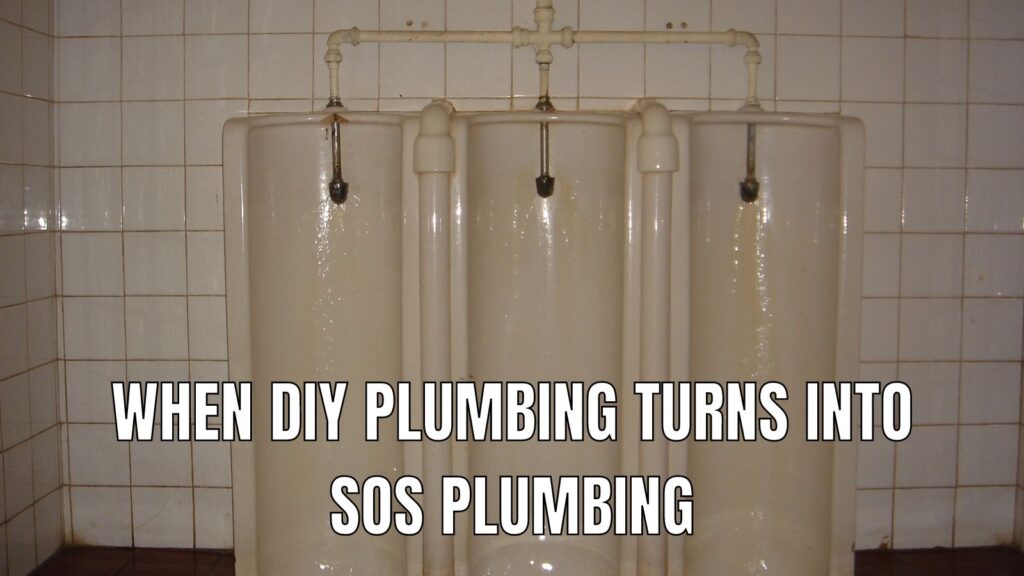 DIY plumbing can lead to some disturbing outcomes.
8) A Plumber's Long Day Meme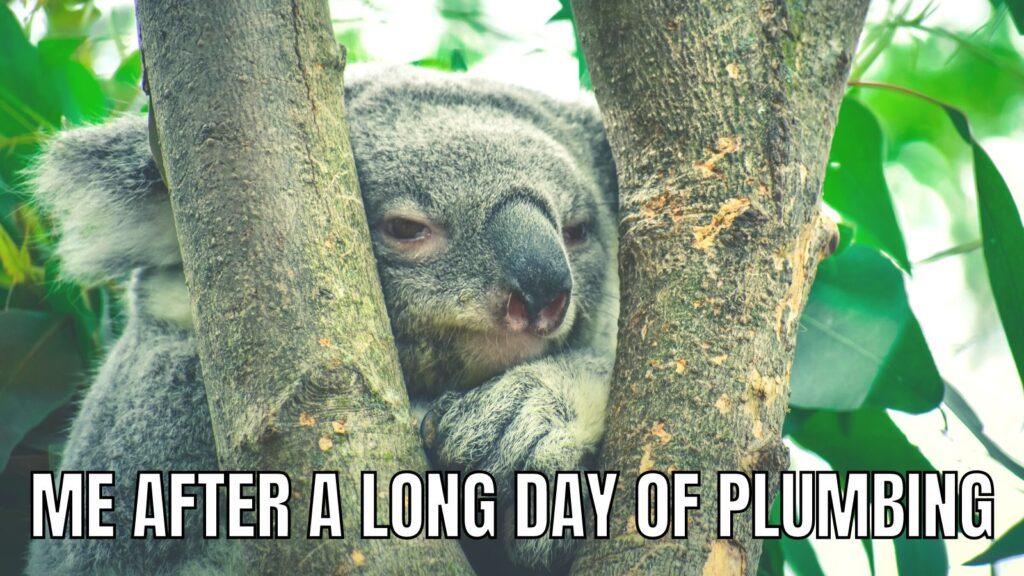 A full day of plumbing jobs can be exhausting.
9) Should've Called a Plumber Meme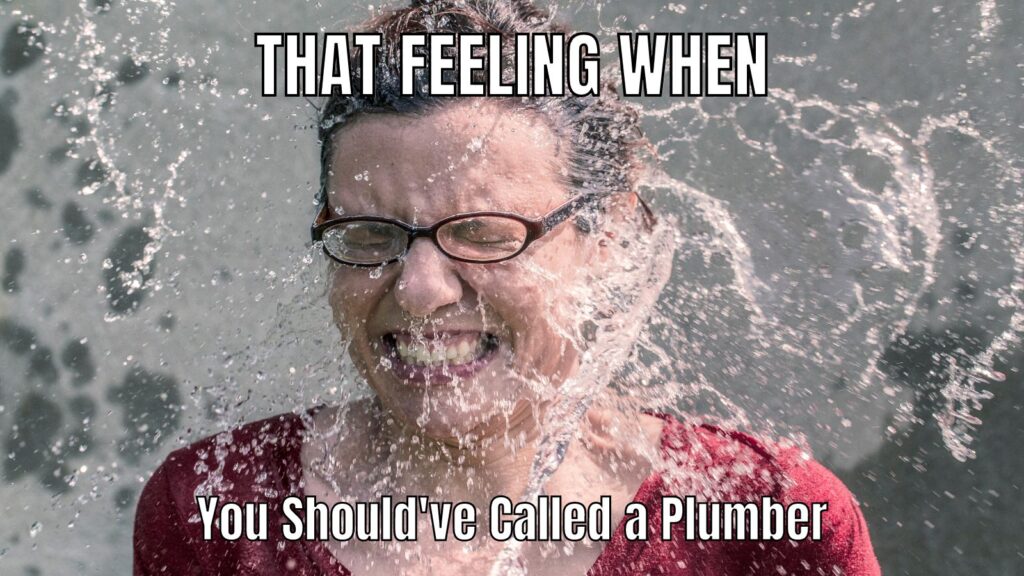 By the time some homeowners realize they should've called a professional plumber, it's too late.
10) Just a Small Leak Meme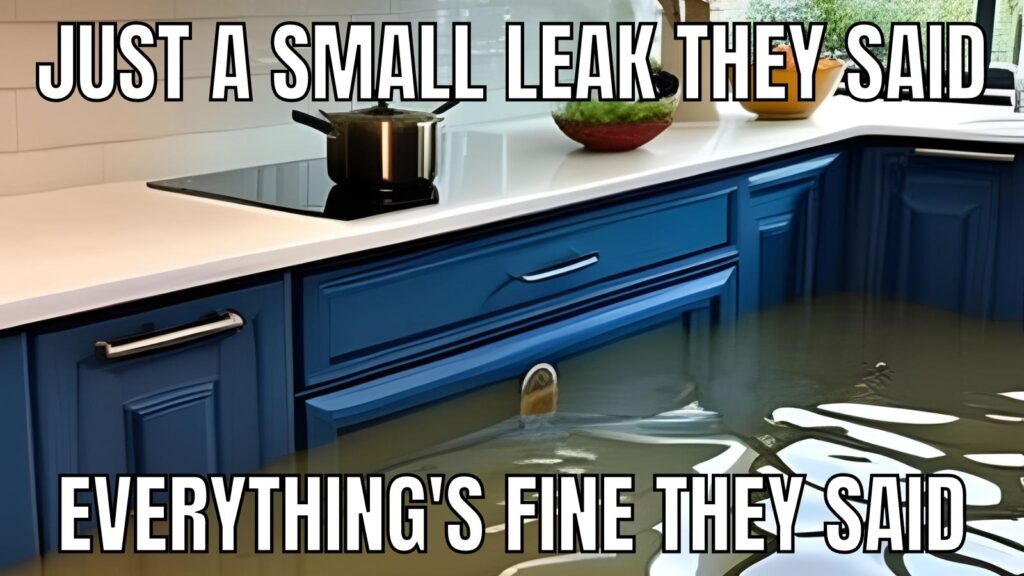 The client's interpretation of a "small leak" often leads to much more significant issues.
11) Rich Plumber Meme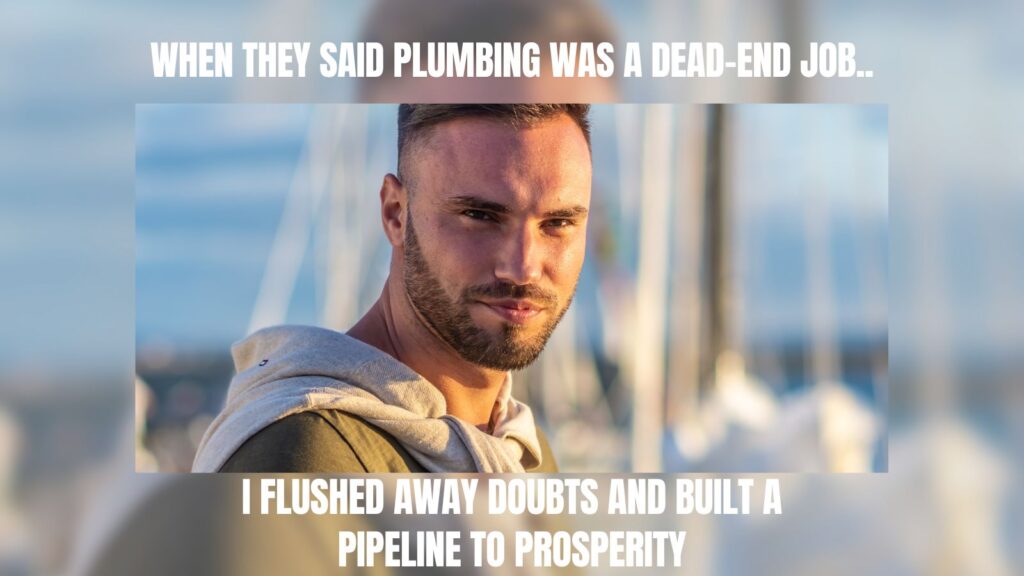 The public perception of plumbers can be condescending at times.
12) Tired Plumber Meme
Those early morning plumbing jobs can be a pain.
13) Toilet Overflow Meme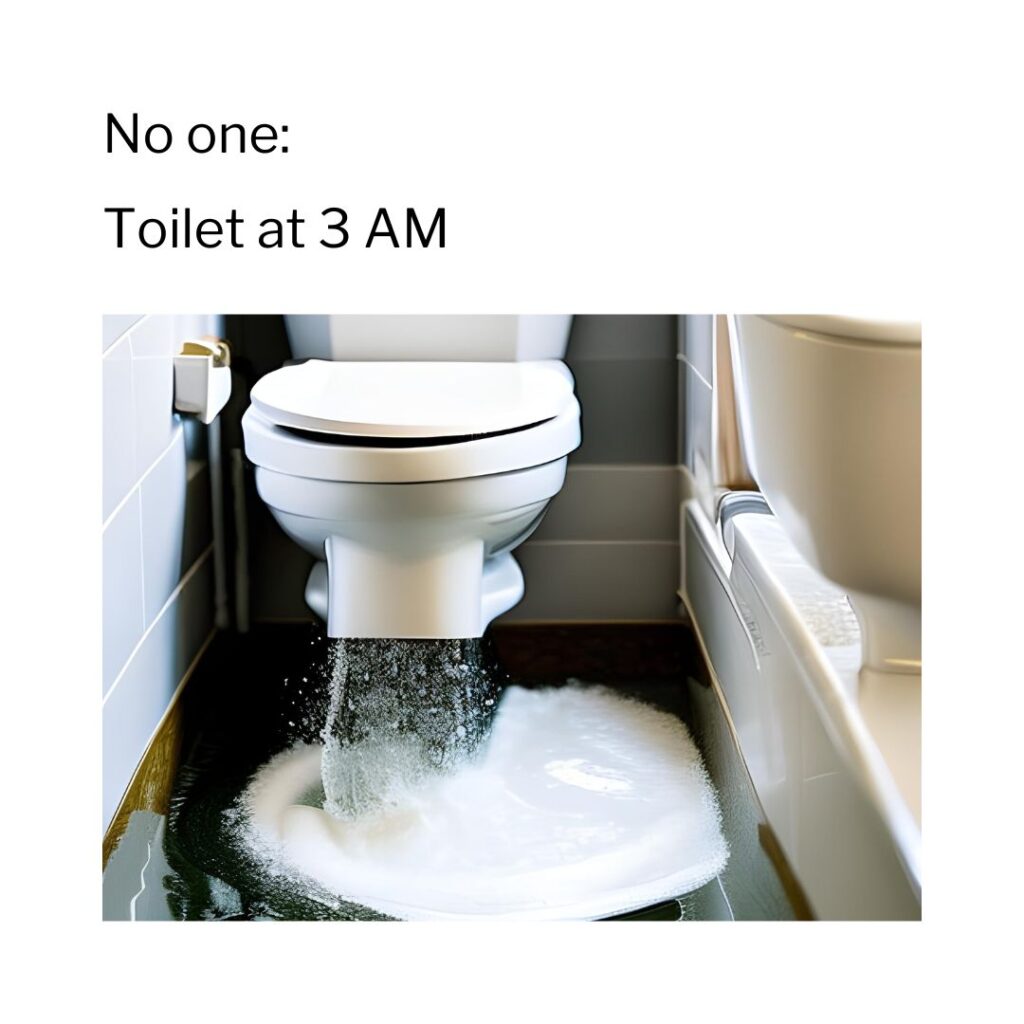 There's a reason why "emergency plumbing services" are so valuable.
14) Ride The Toilet Overflow Wave Meme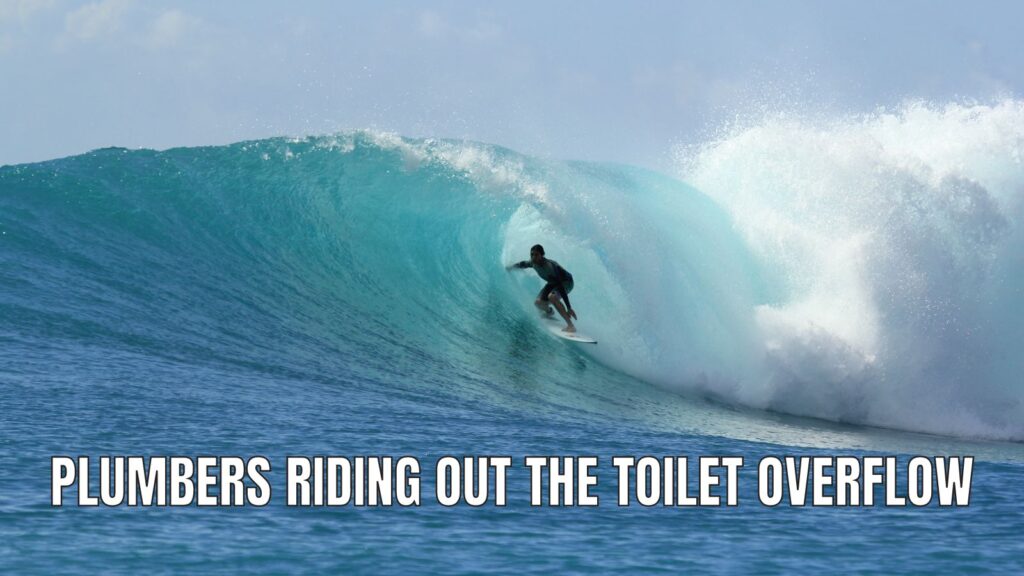 Sometimes the work of a plumber resembles professional surfing.
15) Repair Pointers Meme
Sometimes a professional contractor has to just smile and laugh.
16) On a Roll Meme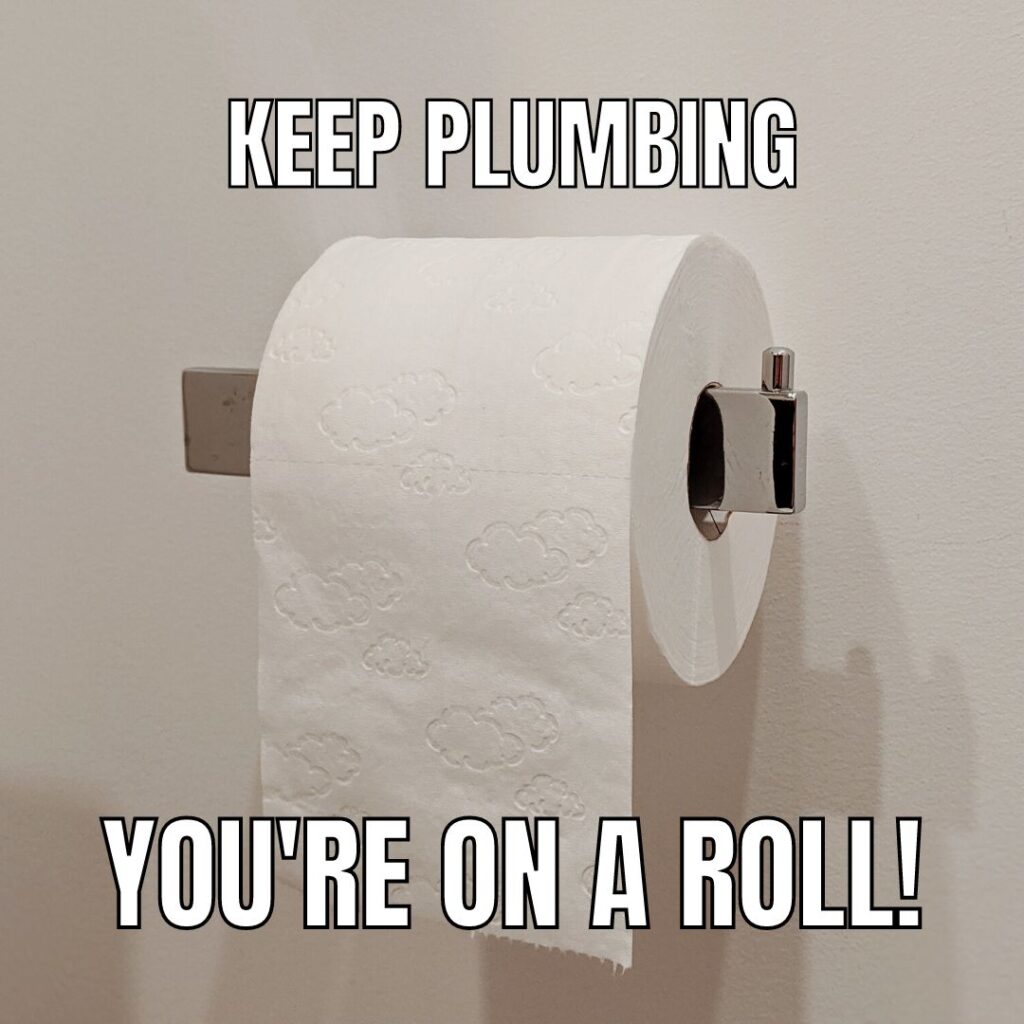 Expanding your plumbing business can be a rewarding experience. Keep going!
17) Payment Installments Meme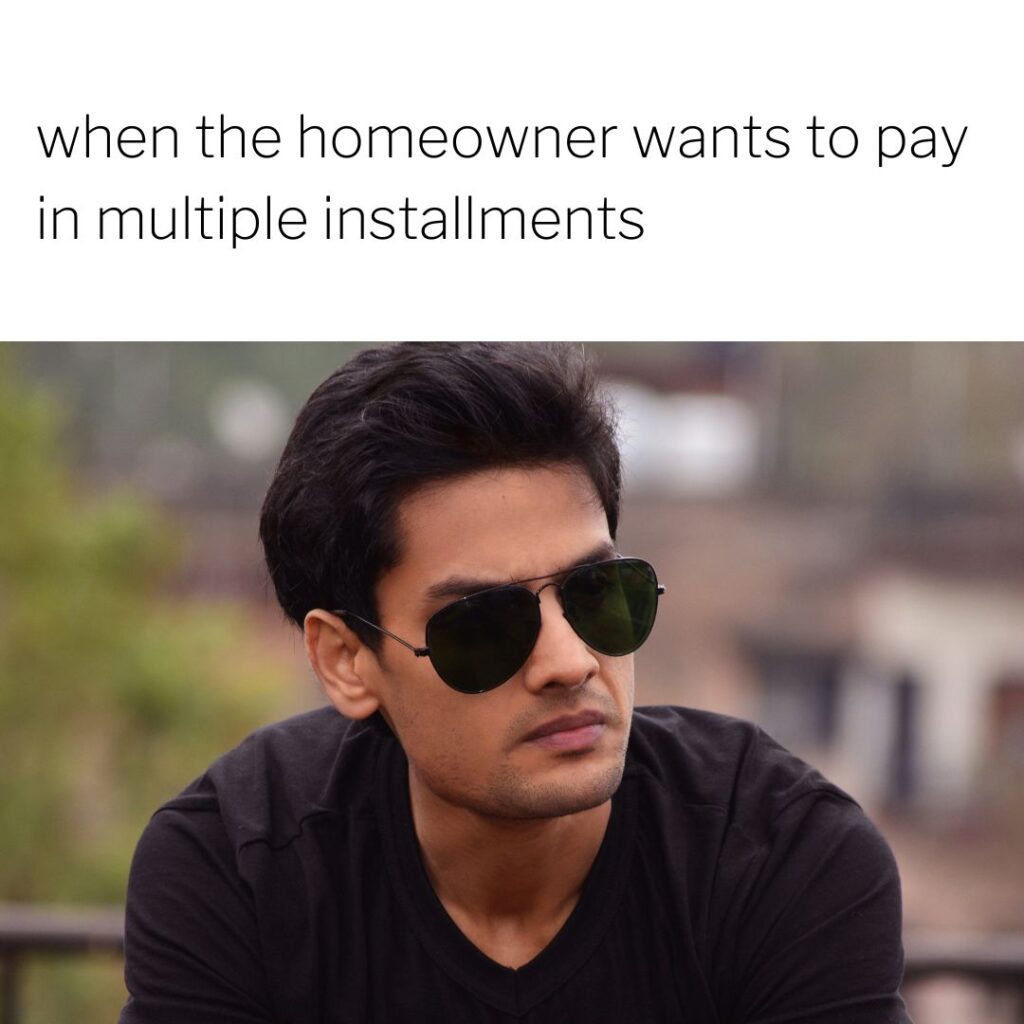 Sometimes plumbers have to look at customers' requests with this type of gaze.
18) Chemical Cleaners Meme
Using chemical cleaners is considered an egregious DIY plumbing mistake and can lead to burst pipes.
19) Plumbing Van Meme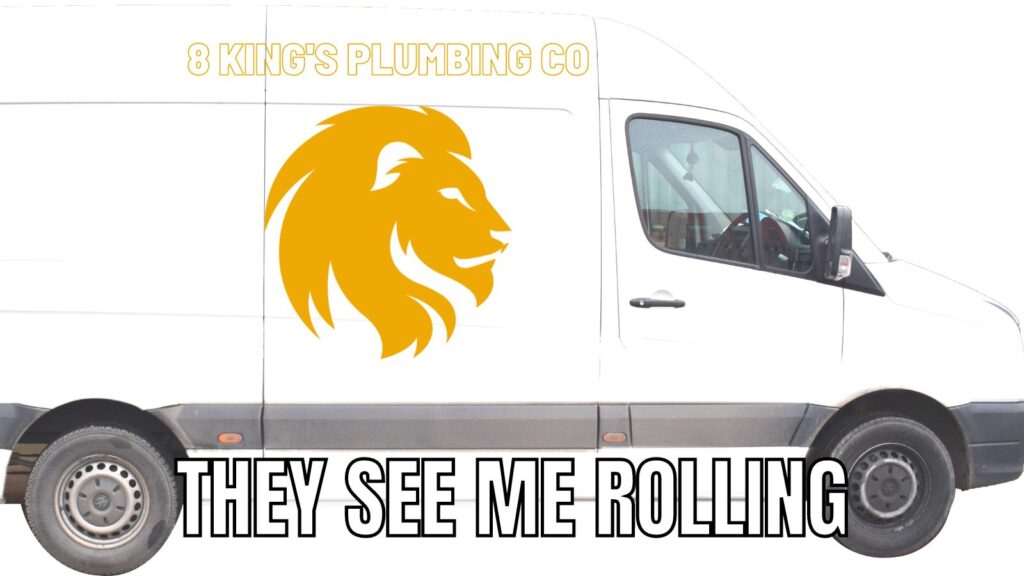 Plumbing truck wraps can bring attention to your business as you drive to different jobs.
20) Plumber's Best Friend Meme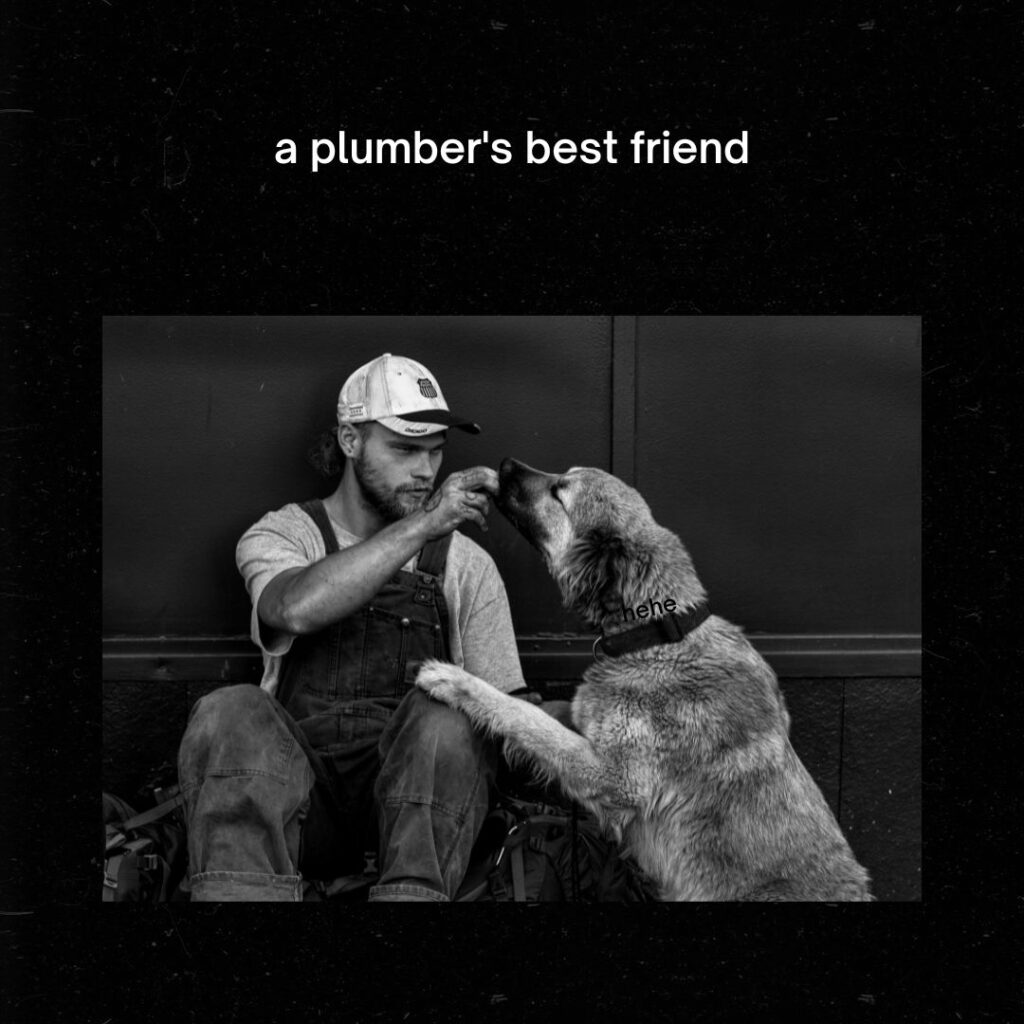 Dogs are everyone's best friend, including professional plumbers on a break.
Plumbing Memes from Pinterest
21) "Do Your Own Plumbing" Meme
22) Bad Hair Day Drain Meme
23) First Service Call Meme
24) Let That Sink In Meme
25) Trust Me, I'm an Engineer Meme
26) Why God? Why Meme
27) We Don't Need a Plumber Meme
28) Inspection Checklist Meme
Marketing Memes for Plumbers
29) Plumbing PPC Meme
We can't tell you how many plumbing companies get roped into PPC marketing and live to regret it.
30) Plumbers vs. Telemarketers Meme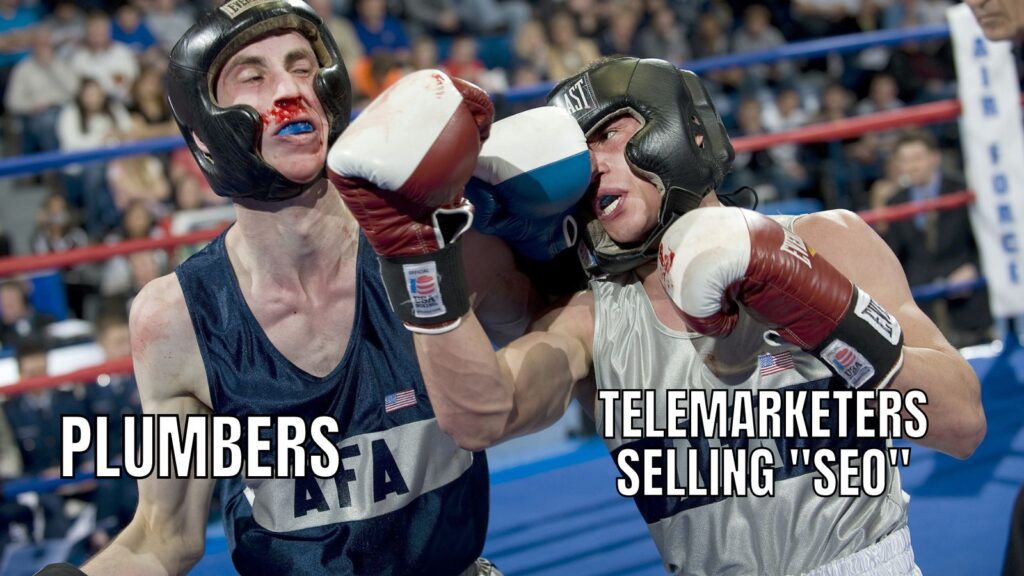 The emergence of ChatGPT and other tools used to mass-produce bad marketing processes has increased the number of telemarketers targeting small plumbing companies.
31) Plumbing Google Clicks Meme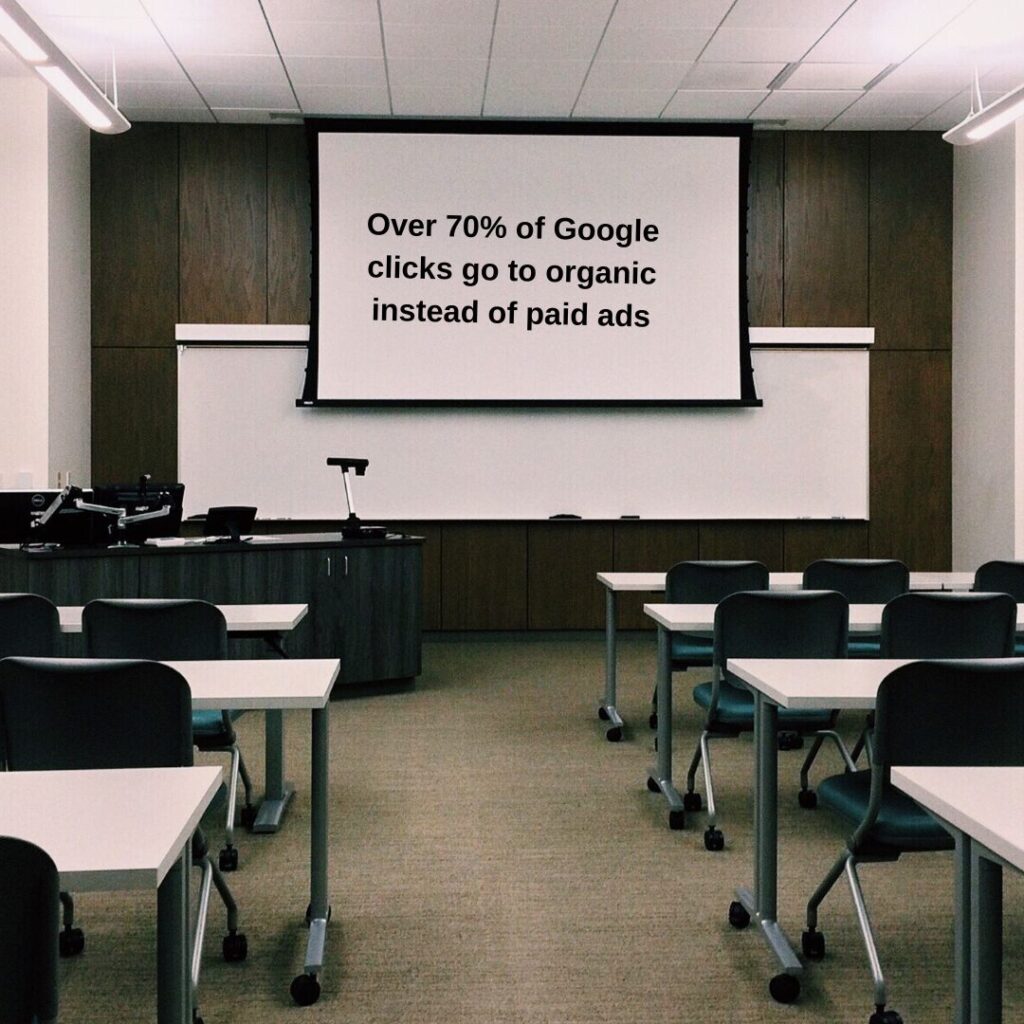 A long-term investment in SEO for plumbers is still going to produce the greatest ROI, as it garners over 70% of all Google clicks.
32) Plumbing Marketing Scrum Meme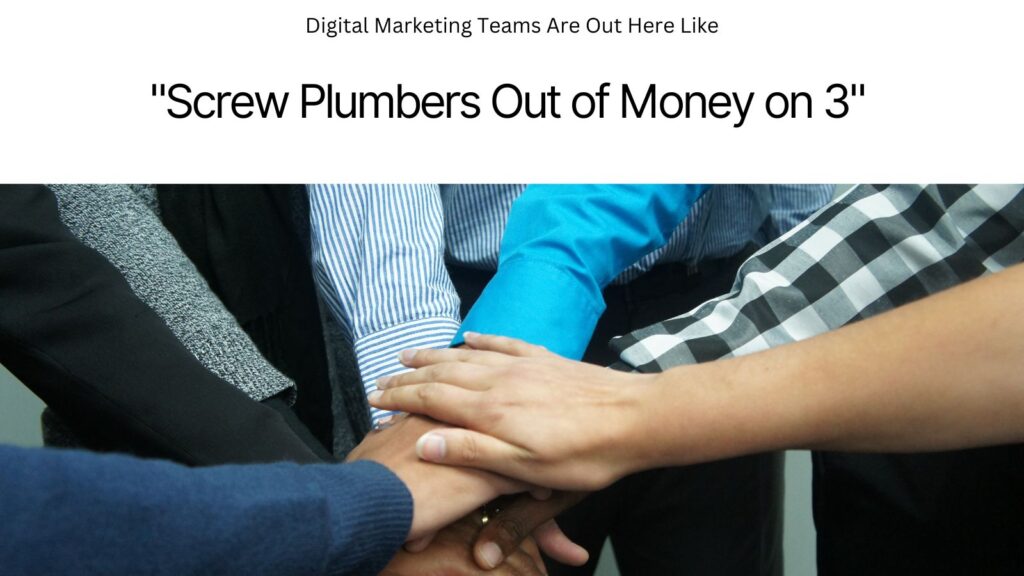 The majority of plumbing companies are dissatisfied with their existing marketing agency. Sometimes it feels like these "gurus" are intentionally trying to manipulate their clients.
33) PPC Plan for Plumbers Meme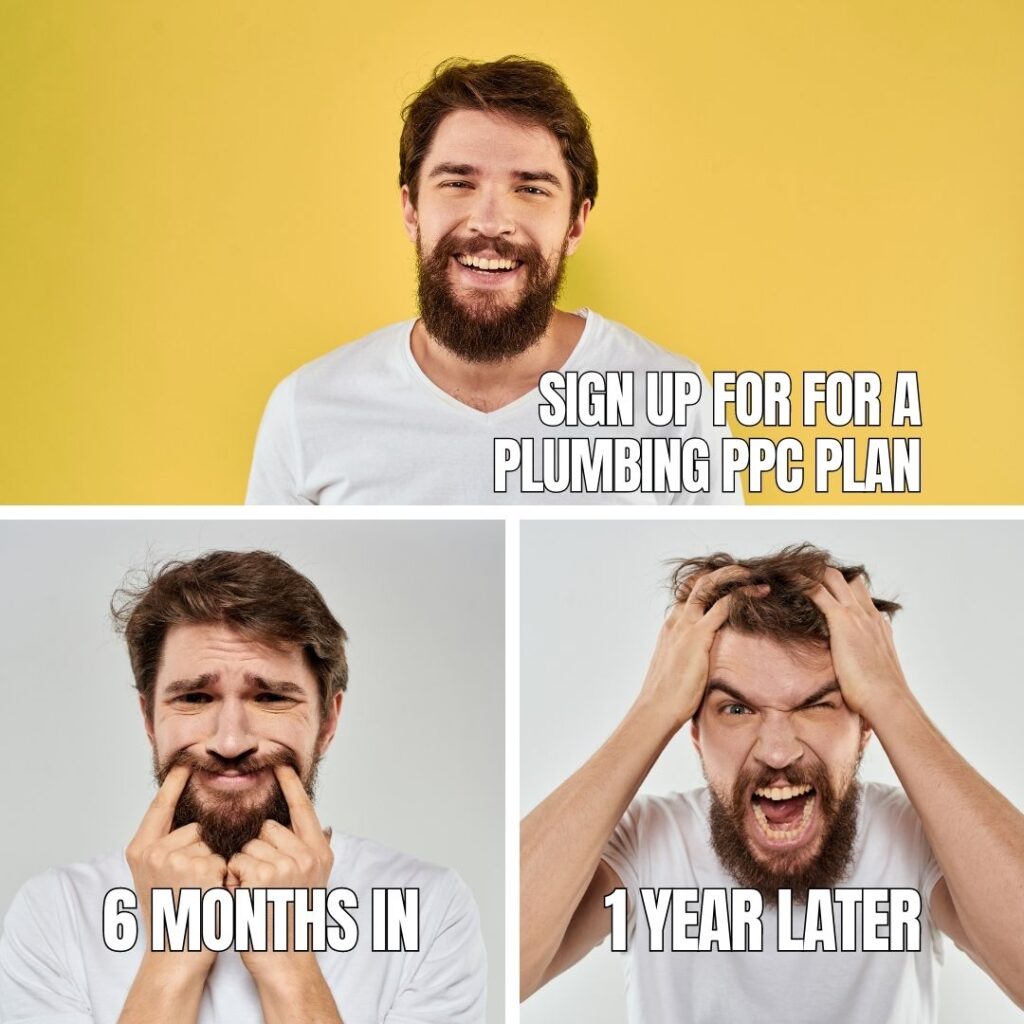 The worst thing plumbers can do is enter a long-term PPC agreement with an agency, as it's an easy way to lose money without building any long-term marking equity.
How To Make Your Own Plumbing Memes
One of the best ways to make free plumbing memes is through Canva. They have multiple ready-made free meme templates that allow plumbing professionals to swap out images and text to create their own jokes and perspectives. You can also use mobile apps like Memeatic and Photo Director.
Once you find the app that best fits your comfort level as a user, follow these steps:
Choose a Meme Template (Image)
Add Funny Text (Will Vary Based on Template)
Download The Meme to Your Phone or Computer
Share The Meme With Friends and on Social Media
Final Thoughts on Memes for Plumbers
Whether you view memes strictly for entertainment or wish to leverage them into your marketing strategy, plenty of options exist for plumbing companies. The memes listed above from Plumbing Webmasters aim to showcase the humor, candor, and insights presented by these image files.
We've also outlined how to create your own memes, which can potentially be incorporated into your plumbing marketing strategy. Of course, if you require assistance getting more eyes on your local plumbing business, feel free to reach out to our agency which can help you get started today.