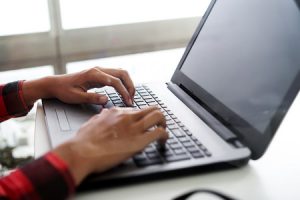 Plumbing contractors need a strategy to keep fresh content circulating on their website. An effective way to accomplish that, is by starting an internal blog. Internal blogs differ from external blogs, like those from; Blogger, WordPress.com, Tumblr, etc., because internal blogs exist on the same domain as a main website. Using the WordPress.org content management system, plumbing companies can keep new content flowing through their website on a regular basis. For plumber blog management, call us at (877) 388-9884. Here are some of the advantages of regular blog content:
Activity
In the fast paced internet landscape, customers want to know "what have you done for me lately?" Blog content keeps up the activity on your website, and finds new ways to engage visitors. As a marketing strategy, you want to provide quality content, but you also want people talking about it. Google crawls websites for new content, making the necessary indexing adjustments based on the new information. Regular blog posts let Google know that your website remains active, and continues to be relevant.
Indexing
Plumbing companies can think of search engine results pages (SERPs), like real estate, and indexed pages, like properties. Each internal blog post gives you a chance to claim properties on SERPs and thus increases your visibility. Click through rates should increase as the result of well written blog content, which Google will index for relevant searches. Another element of content indexing is featured snippets. Google's "quick answers" section on search results, gives blog posts a chance to rank as featured snippets. If your blog post answers an important question, it could be a candidate to rank on the quick answers section.
Social Media
A regular flow of blog content provides material to share on social media. Plumbing contractors might be asking: is that duplicate content? Sharing links via social media is not considered duplicate content, but rather content sharing. So posting links to your blog on Facebook, Twitter, and Google Plus will not hurt your SEO, but will help create more brand awareness for you company. Rather than simply posting a link, consider adding additional text on your social media shares. Tell social networkers why they should bother clicking on your shared post. You don't wan't your content to seem automated or spammy, but personal and engaging.
Internet Marketing for Plumbers
So you need a blog to keep fresh content flowing through your plumbing company website. But where will you find the time to write regular posts? One way, is to hire Plumbing Webmasters for all your internet marketing needs. We provide a wide range of SEO services, including blog management. If you are interested in plumber blog posts, call us today at (877) 388-9884