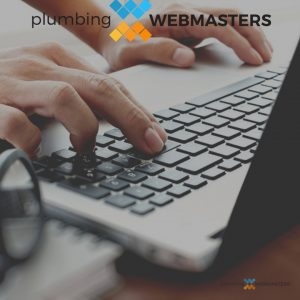 In a 2017 article, Business.com reported that 77% of people read reviews online before buying a product. Even as a service provider, you are selling a product when it comes to positioning yourself online amongst plumbing competitors. Your product is your service, your expertise, and the whole package that you offer customers who call you for their plumbing repairs. Given the striking number of folks who research online reviews before spending their money, ask yourself a very important question:
Does the product that I offer look impressive when potential customers research my plumbing company online?
Plumbers with Google Reviews (and a lot of them) that indicate high customer satisfaction are not only going to look more appealing to online shoppers, but they're also going to rank higher when people search for plumbers in your area. Those stars have a big impact on your Google search rankings, so you can't afford to ignore them and just focus on a strong plumbing website (though, you need that too).
Let's dive a little deeper into all things Google Reviews, and find out how we can make the most of the positive feedback that is out there amongst your customer base!
How to Get Started With Google My Business to Improve Google Reviews
First and foremost, your Google Reviews aren't going to do anything for you until your Google My Business page is optimized. Don't let this idea scare you; it's really quite simple. Google has made it really easy to get started.
Step #1: Create your Google My Business account (or claim your business) – Sign in to the GMB site and get working on the basics to establish your plumbing company with Google.
Step #2: Verify your business – There are several methods to do this, but a postcard via mail to your business address is the most common. You will receive a special code in the mail that you can enter when logged into your GMB page to confirm your business listing.
Step #3: Optimize your Google My Business page – Now that you're legit, it's time to round out every aspect of your GMB listing, including:
– Attributes
– Business photos
– FAQs
– Hours of operation
– Service area
If you need more specific guidance as you set-up (or update) the Google My Business listing for your plumbing company, read through the GMB Guidelines. There is a ton of information available, including pointers for specific sections of your listing.
A Word of Caution: Don't Get Too Creative with Your GMB Listing
Establishing your Google My Business listing is a vital aspect of your internet marketing, and can make a tremendous impact on your search engine rankings. This is an invaluable citation — in fact, I'd venture to say it's the most important citation — and should be given the same level of respect and attention as your plumbing website.
Do not try to make this page flashy or funny. Stick to the facts, present accurate information, complete the listing, and get to work on Google Reviews. Utilizing the Guidelines is a great way to ensure you're playing by the rules, and this gives you great insight into how Google thinks, so to speak. Notice there is a lot of focus on consistency across the internet, precision, "less is more," and evergreen content. (This means that you shouldn't heavily promote seasonal services or reference a limited time sale/discount. In fact, that is explicitly prohibited.)
How Can I Ask My Plumbing Customers for Google Reviews?
Simple. You ask.
I'm not being sarcastic. It's really that straightforward. I will elaborate on some specific tips for doing this well (because, as you imagine, there are many ways to do this poorly), but at the end of the day, you have to take pride in what you do and know that it's worth asking for praise.
Online reviews are one of those frustrating SEO facts that you just have to face head on. It can be scary to seek reviews, knowing that a negative review can hurt your business. But the reality is that the vast majority of your customers are content. If they weren't, you probably wouldn't still be in business.
Plumbing isn't the most sexy topic (no offense) and therefore won't inspire the kind of gusto that an amazing new restaurant would in terms of reviews. This is why you have to be intentional about seeking Google reviews for your plumbing repairs, and consider it as important to your business as having an optimized website.
Remove Barriers to Earn More Google Reviews for Plumbing
Today's fast-paced world demands efficiency. In software design, for example, a vital aspect of user experience (or "UX") is click count. How many clicks does it take for me to complete the expected workflow? If there is any opportunity to reduce the number of clicks, then it should be taken.
The same is true when offering up opportunities for clients to leave a Google review for plumbers. Asking for positive feedback in person is great, but this leaves the largest chance of fall out. That customer has to (1) remember to leave a review, (2) find your plumbing company on Google, Yelp, Angie's List, etc., (3) navigate to the reviews section, (4) log in to the site, and then (5) finally type out a review. An elated client may do this without complaint, as may a furious client. But your average, content client? Don't bet on it.
Content Customers are a Gold Mine for Google Reviews!
And here's the reality: you need those middle-of-the-road customers. They're the vast majority, and they are what helps establish that lovely 4-star average to help balance the ridiculously happy (which viewers may assume is fake) and the ridiculously mad (which viewers may assume is unreasonable). The extremes are often regarded with a grain of salt, but that critical middle demographic will help make your phone ring with new business!
The Path of Least Resistance for Google Review Domination
Making the process of leaving a (positive, we hope!) Google Review as streamlined as possible is the very best way to get your numbers up.
There are several ways that you can accomplish this:
Add a link to several review sites (ex. Google, Yelp, BBB, etc.) to your company's email signature
Include a button in the footer of your web design for customers to leave a Google review
Install a plugin to your plumbing website to share reviews and promote engagement
Text a link to your Google listing to clients 24-hours after plumbing repairs
The key is to try to eliminate searching at this point, and try to serve up a direct access point for customers to leave a quick Google review for plumbing repair services.
How Do We Feel About Bribes?
Unsavory, folks. This is your business we're talking about, so put your best foot forward, and keep everything on the up-and-up. Much as modern consumers are keen on online reviews for making purchase decisions, they're also savvy when it comes to spotting phoney reviews. They're also not likely to spend much time contemplating what appears to be an extrinsically motivated review, which are ethically supposed to include a mention of perks or gifts received for said review (but rarely does that happen on platforms like Google).
Asking for reviews, on the other hand, is fine. Great, in fact! You're trying to help your plumbing business thrive, and there is nothing wrong with asking content customers to contribute to that with their public feedback.
Social media posts can remind clients to leave a review of their service, and include a link to one of several online review sites so that you can bolster your overall online presence. (Just don't do this every week or your page will take a self-serving turn and lose traffic.) Take note that when your business is shown in the Google search results, it will often include reviews from several different sites. These citations contribute to a strong sense of authenticity when it comes to search rankings, and instill confidence for potential customers to call based on those Google reviews, so spread the love around!
Lastly, Don't Forget to Engage With Google Reviews!
This goes for any online reviews, really, but as these should be an aspect of your plumbing business that you're monitoring regularly, you'll also want to take the time to respond to reviews. (Delegating this task is a great idea if you don't have the time in front of your laptop screen to keep up on this.) They don't have to be lengthy responses, but even just a simple, "Thank you so much for your review! We appreciate your business!," can go a very long way. Not only does this tell potential customers who are evaluating reviews that you're engaged, grateful, and friendly, but it also encourages existing clients to leave a Google review for plumbing repairs, knowing it's actually seen and valued.
The ever-growing interconnectedness of the internet is a great tool for helping businesses thrive and stay engaged with customers in new and exciting ways. If you're positioned to ride this trend out and make it part of your strategy (versus your enemy), then you can be incredibly successful!
Google reviews help plumbers stand out for what really matters: the product (service) they offer. So whatever aspects of internet marketing may feel over your head, just remember that doing what you do best can still help you get the attention you deserve.